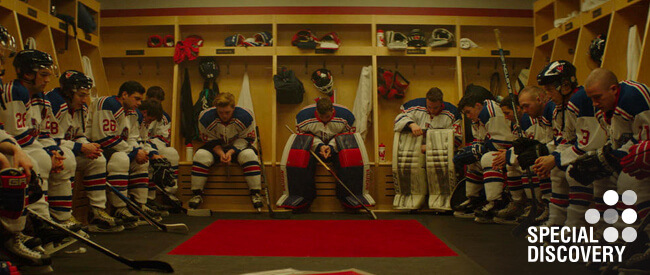 HELLO DESTROYER
dir. Kevan Funk, 2017
112 minutes, Canada
TUESDAY, NOVEMBER 7 – 7:30 PM
A young junior hockey player's life is shattered by an in-game act of violence. In an instant his life is abruptly turned upside down; torn from the fraternity of the team and the coinciding position of prominence, he is cast as a pariah and ostracized from the community.
Official Selection: Toronto, Vancouver, Seattle
Canada is amidst a renaissance of refreshing movies by a new wave of directors. Told with a bold disaffected style recalling Michael Haneke, this debut is at the forefront. Hello Destroyer is an intimate portrait of a young hockey player and an incisive reflection on institutionalized violence.
HELLO DESTROYER is currently available to stream exclusively on MUBI. Watch here.
Read more about the film and check out an interview with director Kevan Funk on MUBI's Notebook 
here
.
MUBI is a curated online cinema, streaming hand-picked award-winning, classic, and cult films from around the globe. Every day, MUBI's film experts present a new film and you have 30 days to watch it. Whether it's an acclaimed masterpiece, a gem fresh from the world's greatest film festivals, or a beloved classic, there are always 30 beautiful hand-picked films to discover.
---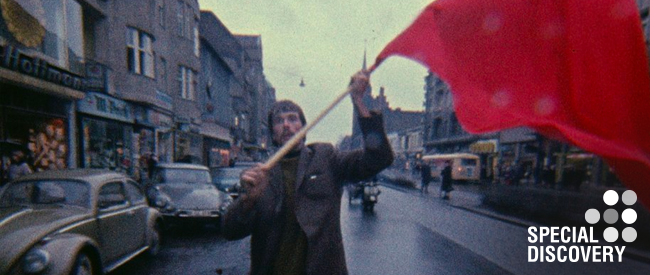 MUBI DISCOVERIES:
A GERMAN YOUTH
Dir. Jean-Gabriel Périot, 2015.
France/Germany, 93 mins.

TUESDAY, NOVEMBER 14 – 7:30 PM
Germany, late 60s. The post-war generation revolts against their parents, disillusioned by anti-communist capitalism and a state in which they see fascist tendencies. This film follows the rise of The Red Army Faction, revolutionary terrorist group founded by Andreas Baader and Ulrike Meinhof. The film is entirely produced by editing preexisting visual and sound archives.
"This densely layered documentary reveals how members of a disillusioned post-war generation gradually transformed into left-wing militants whose actions would have deadly consequences for all involved. Essential for anyone interested in cinema and politics" —Jordan Mintzer, The Hollywood Reporter
A GERMAN YOUTH will be available to stream exclusively on MUBI, starting October 27th. Watch here.