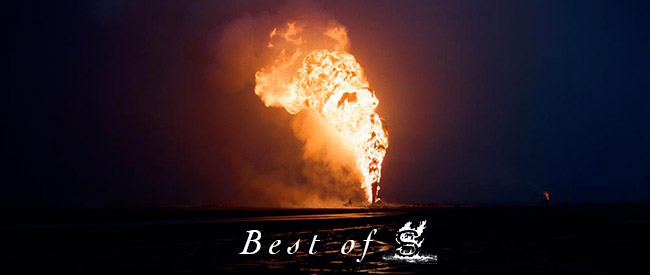 FRIDAY, DECEMBER 5: ARGOMAN
SATURDAY, DECEMBER 6: MAGIC OF THE UNIVERSE
FRIDAY, DECEMBER 12: ALL THE COLORS OF THE DARK (16MM)
SATURDAY, DECEMBER 13: TORSO
FRIDAY, DECEMBER 19: NINJA VENGEANCE
SATURDAY, DECEMBER 20: BLACK SAMURAI
---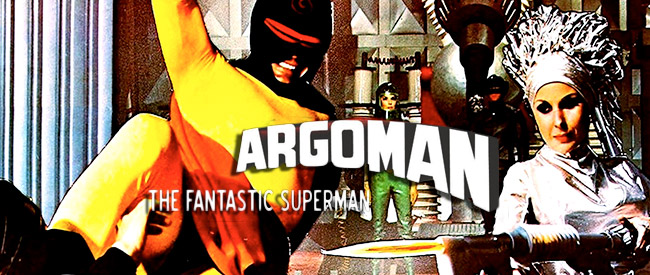 ARGOMAN
aka THE FANTASTIC ARGOMAN
aka ARGOMAN THE FANTASTIC SUPERMAN
aka THE INCREDIBLE PARIS INCIDENT
Dir. Sergio Grieco (as "Terence Hathaway"), 1967
Italy, 92 min.
In English.
FRIDAY, DECEMBER 5 – MIDNIGHT
ARGOMAN (Sergio Grieco as "Terence Hathaway", 1967) from Spectacle Theater on Vimeo.
This April, Spectacle is pleased to unleash one of its long-hidden midnight treasures: ARGOMAN THE FANTASTIC SUPERMAN. The batshit cousin of swingin' sixties psych-thriller DANGER: DIABOLIK, and a likely inspiration for AUSTIN POWERS, ARGOMAN is so awesomely weird and hilarious that it is truly unclear whether the film is intended as parody. Like Diabolik, Argoman is a cross between superhero and supervillain and 100% superstud — a Batman-style Playboy vigilante, real name "Sir Reginald Hoover," who lives in a high tech-pad decked with leopard-print everything and an endless supply of supergadgets and suspended sex beds at his disposal. He is also totally psychic, and one of his best moves is extending his palm really intensely and thinking "kill each other!" really hard until his opponents, such as the Chinese army, kill each other. And solving problems by cleverly levitating objects into new positions. He is also really great at psyching out giant cardboard robots and killing them, too.
In this, the first of one adventures, Argoman comes up against the vaguely amphibious and diabolical Jenabell, alias The Queen of the World, infiltrating to heart to enter her secret lair — or is it the other way around? Due to ARGOMAN's excellent screenplay, you will be guessing until the very final moments, abetted by one of the great Italian lounge-cheese soundtracks. Indeed, ARGOMAN is the best superhero since Val Kilmer.
FREE ADMISSION FOR ANYONE WHO COMES WEARING AT LEAST 60% SPANDEX!
---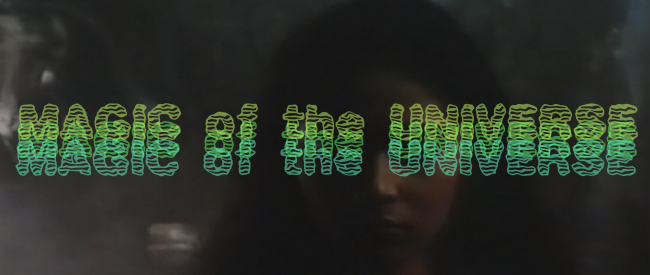 MAGIC OF THE UNIVERSE (Salamamgkero / The Magician / Monster of the Universe)
Dir. Tata Estaban, 1986/1988
Philippines, 84 min.
Dubbed in English.
SATURDAY, DECEMBER 6 – MIDNIGHT
BELIEVE in MAGIC.  A wizard accidentally loses his daughter to an unimaginable evil.  He risks hat and wand to make things right.  Cast of tens includes humans and puppets.

---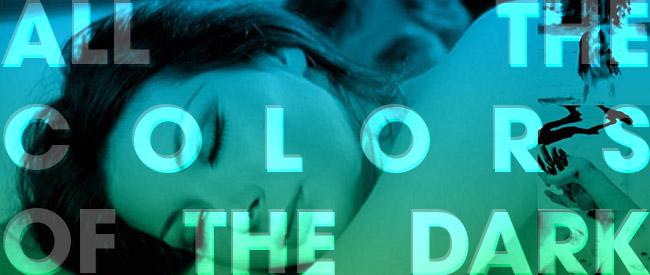 ALL THE COLORS OF THE DARK
Dir. Sergio Martino, 1972.
Italy. 95 min.
In English.
FRIDAY, DECEMBER 12 – MIDNIGHT; IN 16MM!
Sergio Martino reteams with muse Edwige Fenech for a Polanski-esque paranoid nightmare about a woman, Jane, who begins to lose her mind after taking heavy meds following a miscarriage. As she grows cold toward her partner, warms up to her sexy neighbor Mary—played by Marina Malfatti from THE NIGHT EVELYN CAME OUT OF HER GRAVE—who encourages her to get her act together by, er, joining a devil-worshiping sex cult. Somehow, this only makes things worse. When a phantasmic stalker gets into the mix and Jane participates in ever-more ritualistic murder orgies, things spiral further into madness.
ALL THE COLORS OF THE DARK is Sergio Martino's most surreal film, featuring a number of delirious nightmare set pieces. As always, Fenech is fantastic, and as ROSEMARY'S BABY knockoffs go, this is one of the best.
---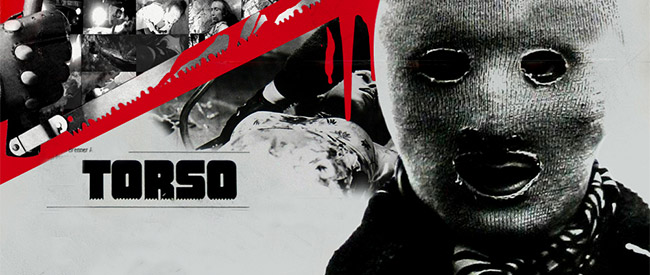 TORSO
aka The bodies bear traces of carnal violence
Dir. Sergio Martino, 1973
Italy, 93 min.
In English with a few previously cut scenes in subtitled Italian.
SATURDAY, DECEMBER 13 – MIDNIGHT
This film was originally part of the All the Colors of Giallo: Sergio Martino Midnights series.
TORSO is the fifth and final giallo by under-appreciated genre master Sergio Martino. Having perfected the lurid and stylish pulp-literary whodunnit with films like THE STRANGE VICE OF MRS. WARDH and THE CASE OF THE SCORPION'S TAIL, here he strips the giallo formula down to its raw essentials, breaking it down into a new form of distilled carnage-by-numbers that anticipates the American slasher—which has never approached this level of bravura panache.
The plot is absurdly minimal: a masked man is killing college coeds along with anyone else who threatens to reveal his identity. The police's only clue is a red scarf, which is probably intended as a mocking allusion to the red herring. (At one point, a character who thinks she's identified the killer remembers he was wearing a black scarf with an abstract red pattern rather than a red scarf with an abstract black pattern—yet they look identical.) No matter the details: the film is pure sex and dismemberment, ranging from necking in cars to lesbian exhibitionists to a drug-fuelled hippie orgy, which, in one of the film's most memorable sequences, results in someone wandering half-naked and stoned through thick fog in a dew-drenched forest before encountering the killer, clad in a leather jacket and ripped stocking mask, appearing like a swampy apparition. The film unlikely culminates in an incredibly nail-biting and grisly protracted suspense sequence that is pure edge-of-your-seat cinema.
Thanks to our friends at Blue Underground, we're pleased to present the film in a stunning transfer made directly from the film's original, uncut elements. We'll show it with the English-language soundtrack, which has a minute or two of previously excised footage in subtitled Italian.
---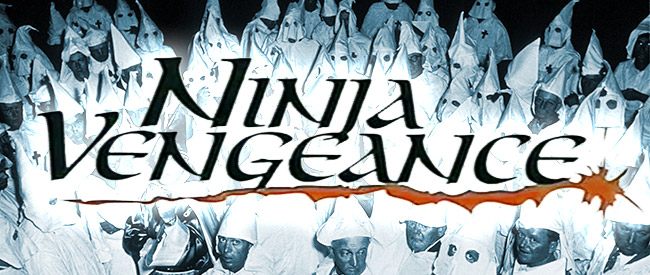 NINJA VENGEANCE
Dir. Karl Armstrong, 1992
USA, 87 min.
Screening directly from glorious VHS! Feel the fuzz!
FRIDAY, DECEMBER 19 – MIDNIGHT
[Trigger Warnings: Racial slurs and violence]
What's so funny about fists, love, and understanding? In NINJA VENGEANCE: everything. Part anglicized martial arts extravaganza, part ineptly intentioned racesploitation picture, NINJA VENGEANCE is like a mix between THE INTRUDER and SAMURAI COP, and every bit as glorious as that tease suggests.
Chris is a young stud from Wyoming breezing through the small Texas town of Maynard on his way to "a seminar" when his bike ("one'uh those foreign jobs") breaks down. The local racists look kindly upon Chris's aryan disposition, but when he encounters the entire police force in Klan outfits murdering the town's educated young black man, he unleashes his righteous ninja fury on them, and they get super pissed and put him in jail. As if bars could hold a ninja trained on the beaches of Wyoming, and who packs throwing stars, ninja rope, and how-to paperbacks called "Ninja" and "Jujitsu" when he travels! Is it too much to hope that the movie might climax with two white people, one of them in a sheriff's outfit, karate fighting in front if a giant burning cross? NO.
NINJA VENGEANCE reflects everything that is wonderful and terrible about the early 90's obsession with shopping mall-style karate, and also what happens when a bunch of karate champions from Texas try to make a movie about racism. (Uh, let alone a bunch of a karate champions from Texas trying to make a movie, period.) The result, while undeniably earnest and progressive in its intentions, is also flagrantly backwards in execution. Like, if you're going to make an anti-racist movie, you might not want to give characters names like "Mike's white friend" and "Mike's black friend," to say nothing of the problematic westernization of martial arts. As an added bonus, the film has a punchdance-worthy power rock theme song by the same Brad Rushing who is also credited as second unit director of photography. A very talented bunch, and a shame that somehow pretty much no one involved in this movie went on to do any others ever.
Tonight's screening will be presented from VHS, the way god fuckin intended.
---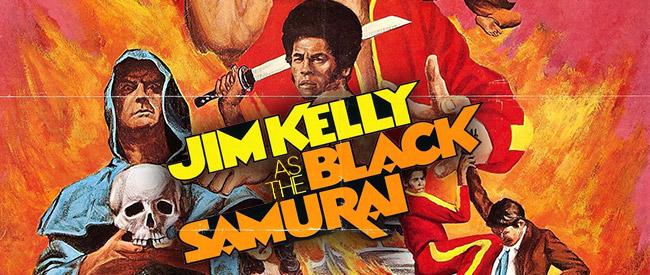 BLACK SAMURAI
Dir. Al Adamson, 1977.
USA. 88 min.
SATURDAY, DECEMBER 20 – MIDNIGHT
ENTER THE DRAGON's "Kicking-rhymes-like" Jim Kelly stars in this amazing attempt to cram every possible comic book conceit into a single blaxploitation kung fu occult spy movie. Kelly is Robert Sand, Agent of D.R.A.G.O.N., coerced by shady government operatives into traveling around the world in pursuit of evil warlock Janicot and his legion of henchmen (notably including several little people, some of whom know karate, and others who just wield large shotguns). He's going to need all his kung fu skills to get through this mission–along with shotguns, supercharged trick cars, a mariachi band, decorative live snakes, and an actual JETPACK. I honestly didn't even know jetpacks were real until I saw the Jim Kelly flying around in one, plain as day, without any apparent special effects, and looked up jetpacks on Wikipedia.
Anyway: that platonic-ideal, balls-to-the-wall, kitchen-sink exploitation movie you've always wanted to see but never knew how to find? It's showing at Spectacle tonight.