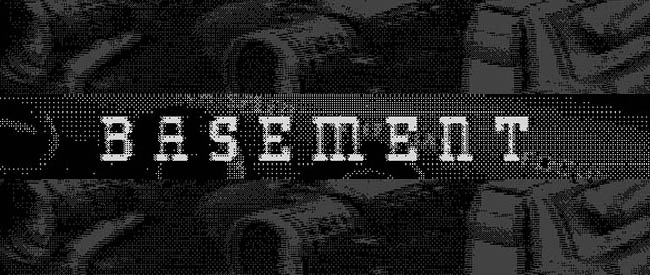 THE 5TH BASEMENT MEDIA FEST
Dir. Various
Various countries, approx. 75 mins.
THURSDAY, JUNE 25 – 7:30PM AND 10PM
ONE NIGHT ONLY!
THE BASEMENT MEDIA FEST IS A SURVEY OF CONTEMPORARY ARTISTS WORKING WITH LO-DEF, LO-TECH, AND LO-FI MOTION PIX TECHNIQUES.
FOUNDED IN RESPONSE TO HI-RES COMMERCIAL MEDIA AND CORPORATE-SPONSORED FILM FESTS, BASEMENT IS A CELEBRATION OF THE MEDIATED EXPERIENCE AS AN AESTHETIC EXPERIENCE. WE'LL BE PRESENTING A MIXD PROGRAM OF CELLULOID AND .MOVS. COME ENJOY SOME 100 YR OLD TECH IN A STATE OF THE ART CONVERTED BODEGA THEATER.
Yates – The Bags, Probably 1971 – 5 mins
Jarrett Hayman – Me, Dancing – 2 mins
John Wilson – How To Remain Single – 17 mins
Amelia Johannes – Family Crockery (Whiteness) – 2 mins
Eric Stewart – Wake – 8 mins
Paul Turano – Toward the Flame – 5 mins
Jared Hutchinson – The Infinity Scroll, pt. II – 3 mins
Hannah Piper Burns – Outer Darkness – 11 mins
Henning Frederik Malz – Rest in Me – 6 mins
Felipe Steinberg – Tudo Referente a Frio: Rua César Bierrenbach, 181, Campinas – 15 mins