In partnership with Gravel Road Distribution, Spectacle is thrilled to exhibit a handful of deep cuts from the heyday of South African blaxploitation cinema, excavated and restored by Cape Town-based Retro Afrika Bioscope. Many of these were developed under a government subsidy spearheaded by one Tonie van der Merwe, the white owner of a construction company who realized there was an opportunity to produce and screen inexpensively made genre films in impoverished Black townships. (In a 2015 Guardian interview, van der Merwe said, "We used all of my equipment as props. My diggers. My airplane. My cars.")
The ensuing "B-Schemes" are complicated: they star entirely Black casts, yet the movies are apolitical genre thrillers, melodramas, adaptations of South African novels – Van Der Merwe himself is estimated to have worked on nearly 400 of them, a quarter of what was produced until the end of the white-supremacist regime in 1990. Here's how Bevis Parsons, director of CHARLIE STEEL described the "B-Scheme" pipeline:
"Distribution was informal to say the least in that a film copy was supplied to an independent (Black) distributor who drove into the countryside far from large cities with a small pick-up truck with a projector, a generator and a portable screen. Posters were usually put up at the rural school and films were generally shown for one night only before moving on to the next venue. I know this sounds primitive but at the time there was little or no infrastructure to do otherwise. Ticket stubs were returned to us to claim subsidies on each movie and these returns were carefully audited by the Department of Information, which oversaw the B-scheme subsidy."
Retro Afrika Bioscope is dedicated to saving, restoring and distributing these films worldwide, including making each of them available streaming on their website.
---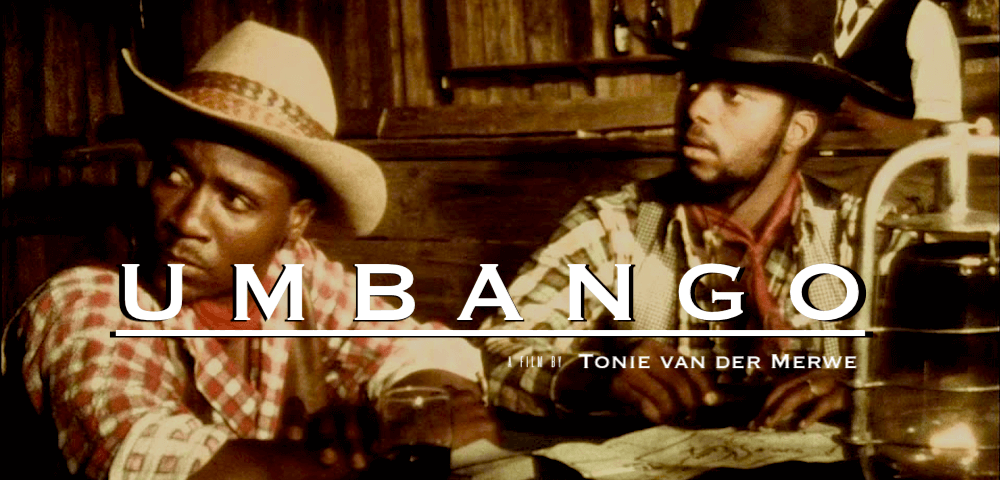 UMBANGO
(THE FEUD)
dir. Tonie van der Merwe, 1986
68 mins.
In Zulu with English subtitles.
SATURDAY, FEBRUARY 9 – 10 PM
MONDAY, FEBRUARY 11 – 7:30 PM
SATURDAY, FEBRUARY 16 – 10 PM
MONDAY, FEBRUARY 25 – 10 PM
ONLINE TICKETS
DUMBASS FACEBOOK EVENT
The 1986 western UMBANGO is a lovingly crafted spaghetti-style epic, and probably the most ambitious B-Scheme in this series; van der Merwe's pulse-pounding closeups on hands gripping revolvers and eyes squinting in harsh desert sunlight demonstrate him as a keen student of filmmakers like John Sturges and Sergio Leone. Such as it is, the plot follows a ruthless cowboy-businessman with a Hitler moustache named Kay Kay, who wages total war on two drifters named Jet and Owen after mistakenly accusing them of killing his brother. The two friends – heretofore inoffensive cowpokes – must defend themselves against KK's cadre, but at what cost? Like Moustapha Alassane's 1966 short film THE RETURN OF THE ADVENTURER – wherein a young African man returns to his home village with a trunk full of gallon hats, leather chaps, pistols and bandanas, upending centuries-old tribal dynamics in a few broad Western strokes – UMBANGO plays like a dispatch from another world.
---
CHARLIE STEEL
Dir. Bevis Parsons, 1984
80 mins.
In Afrikaner English with English subtitles.
SATURDAY, FEBRUARY 2 – MIDNIGHT
THURSDAY, FEBRUARY 7 – 10 PM
WEDNESDAY, FEBRUARY 20 – 10 PM
ONLINE TICKETS
DUMBASS FACEBOOK EVENT
Building on the momentum of JOE BULLET, Bevis Parsons' CHARLIE STEEL plays like a page-turner in the spirit of E.M. Crumley or Charles Willeford, staring Sol Rachilo as a down-but-never-out private dick named CHARLIE STEEL. When the daughter of Charlie's friend Dlamini is kidnapped by small-time hoods working under a mobster named Sonny, Charlie must infiltrate their inner circle in a daring attempt to bust her out – leading to a nailbiting showdown-cum-road trip in the forest outside Sonny's headquarters. CHARLIE STEEL's best moments are triumphs of no-frills, on-the-fly genre filmmaking. Despite some rough-hewn line deliveries and Parsons' near-claustrophobic reliance on a handful of locations, the film plays it straight – climaxing in shocking acts of violence (ala JOE BULLET & BULLET ON THE RUN), AND buoyed by an unforgettable psych-rock soundtrack that screams out for a vinyl rerelease.
---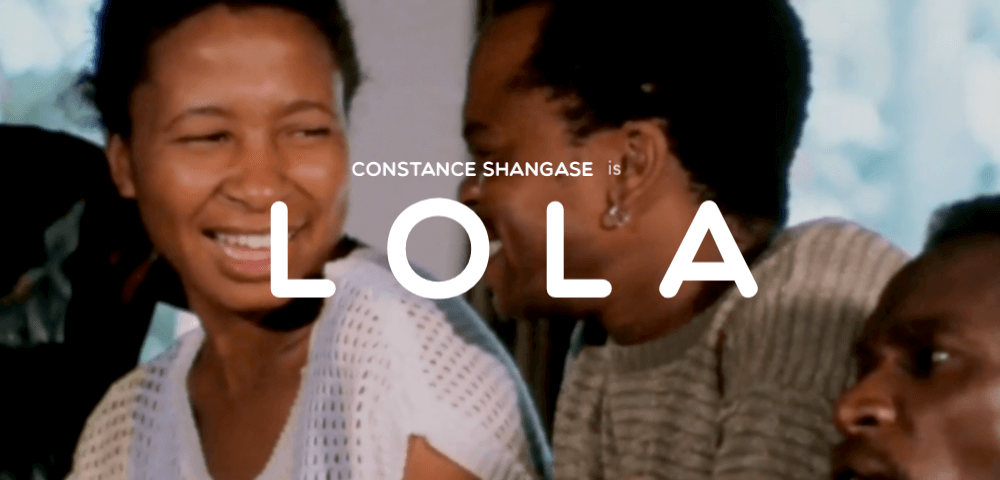 LOLA
Dir. Brett Owen, 198?
75 mins.
In Xhosa with English subtitles.
TUESDAY, FEBRUARY 12 – 7:30 PM
SUNDAY, FEBRUARY 17 – 7:30 PM
ONLINE TICKETS
DUMBASS FACEBOOK EVENT
Brett Owen's LOLA is the quietest of the B-Schemes presented in this series, concerning a volleyball team and its star player Lola (Constance Shangase) who must address a challenged proffered by a rival team. Shangase's warm performance and the lilting group dynamics of the volleyball team make for a warm slice-of-life dramedy about a kind of social circle (complete with agonizing group discussions and a great makeshift nightclub scene) perhaps never before depicted onscreen, all-the-while asking a foundational question: Can LOLA have it all?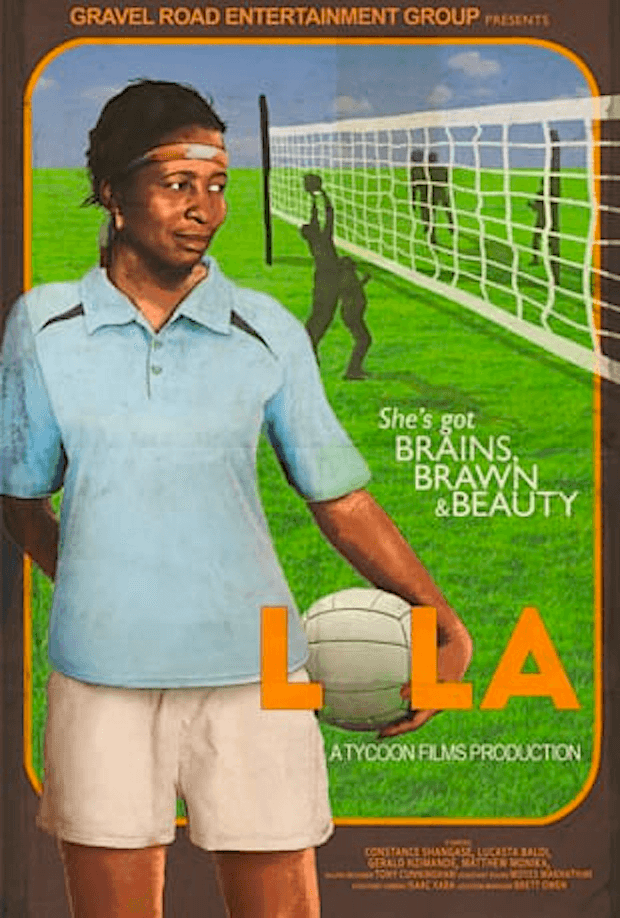 ---
FRIDAY'S GHOST
dir. ????, 19??
72 mins.
In Zulu with English subtitles.
FRIDAY, FEBRUARY 8 – 10 PM
MONDAY, FEBRUARY 18 – 10 PM
ONLINE TICKETS
DUMBASS FACEBOOK EVENT
A paranormal chiller-comedy in the tradition of TRULY MADLY DEEPLY, THE LAKE HOUSE, WHITE NOISE, GHOST, FREQUENCY, STIR OF ECHOES and BEETLEJUICE, (director unknown)'s FRIDAY'S GHOST follows three friends – Simon, Friday and Ntombi – who come to terms with the fact that the house formerly owned by Simon's late father is haunted by a ghost (albeit a genial-enough one, who kinda just looks like the deceased, albeit in facepaint and a bedsheet.) A local thug named Rufus with an unbeatable wardrobe becomes obsessed with Ntombi, and the trio must inevitably conquer their fear of the ghost in order to unlock an important lesson from the other side to preserve the family home and/or Ntombi's dignity.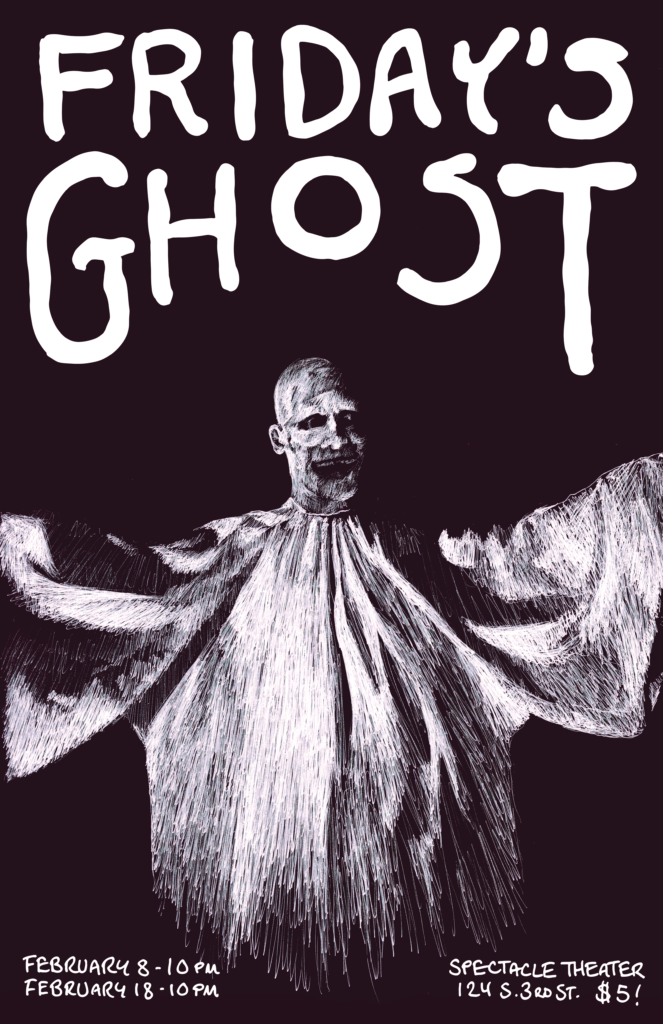 ( poster by Tyler Rubenfeld )
---
JOE BULLET
dir. Louis de Witt, 1973
79 mins.
In Afrikaner English.
SATURDAY, FEBRUARY 16 – MIDNIGHT
ONLINE TICKETS
DUMBASS FACEBOOK EVENT
The first South African film with an all-Black cast, JOE BULLET was shown twice before it was banned by government censors – producer Van der Merwe would later say that "in those days, it was taboo for a black man to have a firearm." Anchored by the steely yet mega-charismatic performance of Ken Gampu, JOE BULLET is an apartheid-era answer to SHAFT and SUPERFLY, a must-see for any connoisseur of international action cinema. Gampu plays Joe as a karate master with a cocky sneer, an indefatigable wardrobe and an uncanny grip on logistics; his supervision of the safety of the neighborhood soccer team (The Eagles) runs him afoul of mobsters who want to bump off the top players, thus preventing the team from winning the championship. A number of run-ins ensue, dazzling miniature set pieces blending wooden acting with hushed asskicking (martial arts and otherwise), and fascinating snatches on-location naturalism. Among Gampu's claims to fame was convincing the racist Afrikaner government to allow a stage performance of OF MICE AND MEN; he would later star in films including ZULU DAWN, Cornel Wilde's THE NAKED PREY and THE GODS MUST BE CRAZY.
---
BULLET ON THE RUN
dir. Tonie van der Merwe, 1982
90 mins.
In Afrikaner English.
SATURDAY, FEBRUARY 23 – MIDNIGHT
ONLINE TICKETS
DUMBASS FACEBOOK EVENT
This time, Bullet stakes his reputation on the line by infiltrating one of South Africa's toughest prisons to unfold the mystery of a police corruption ring lorded over by a mob boss known only as "Snake", with whom Bullet has deep – and bitter – roots. What initially starts as a funky shoot-em-up goes full courtroom drama, crime procedural and finally becomes an archetypal prison film, as Bullet must band together with other ripped-off inmates to fight Snake's minions. BULLET ON THE RUN expands the world of the first film, including more elaborate stunts, and setting Joe up with a bashful folk singer named Patience (Thandi Mbongwe). As in JOE BULLET, the blood is neon-fluorescent while every moment of violence (including car chases, a dam crossing, one character getting sand thrown in their eyes, another falling backwards and hitting their head on a rock) lands with jarring brutality.