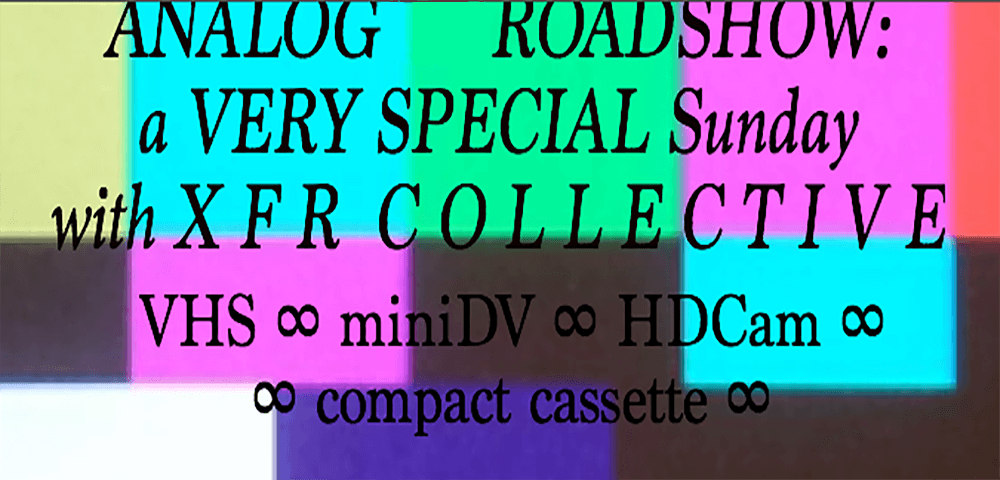 SUNDAY, MARCH 17 – 5 PM
ONE NIGHT ONLY!
FACEBOOK EVENT
Calling all tapeheads! Do you have mystery MiniDV, Hi-8, or VHS assets languishing in storage? Unsure of what to do with these plastic treasures, or even what's on them? Put your trust in radical archival group XFR Collective for a special one-night only event at Spectacle.
XFR Collective "partners with individuals and organizations to provide low-cost digitization services and to develop sustainable models for managing and providing access to audiovisual materials." With their mobile tape transfer units, XFR has been popping up in venues all over town, ingesting and preserving now-defunct formats for special events that combine the best of a swap meet with a little experimental cinema exhibition. Think of it as Antiques Roadshow, for fans and collectors of analog video!
Here's how it works: you, the audience, bring your mystery tapes to Spectacle. While XFR Collective is transferring the goods, sit back and enjoy a showcase screening of their best finds! When the evening's transfers are complete, the veil is lifted and all participants can get a nice juicy eyeful of what turned up.
So bring a buddy, bring a beer, and bring that dusty unlabeled MiniDV tape you found at Goodwill, because you never know what's going to happen when XFR Collective is on the scene!
Tape transfers start at 6pm, but get there early to grab a set and a spot in the queue!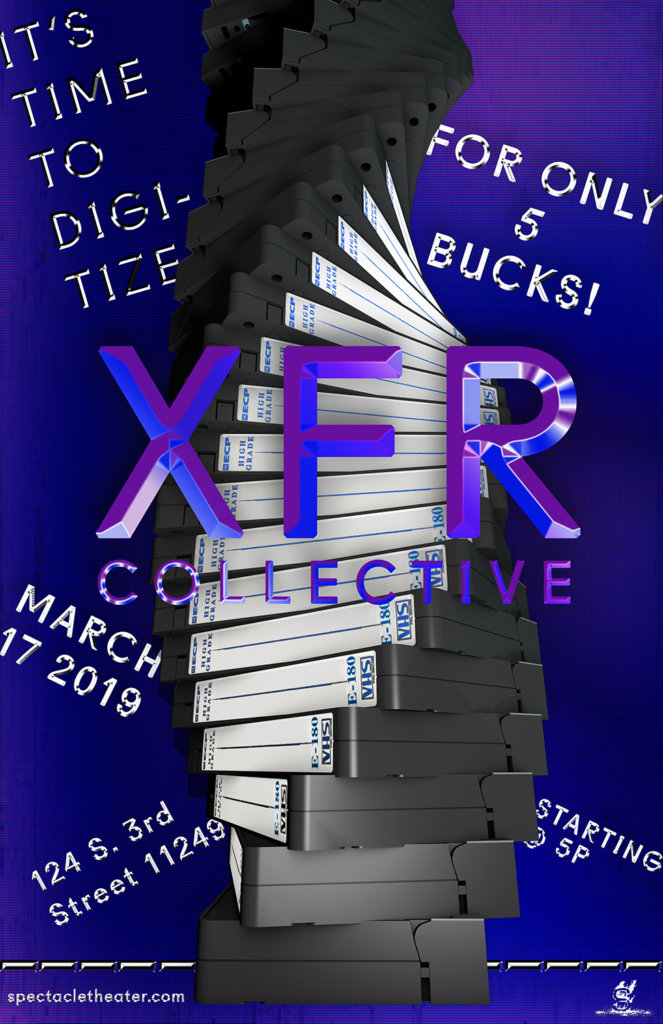 ( poster by Lauryn Siegel )