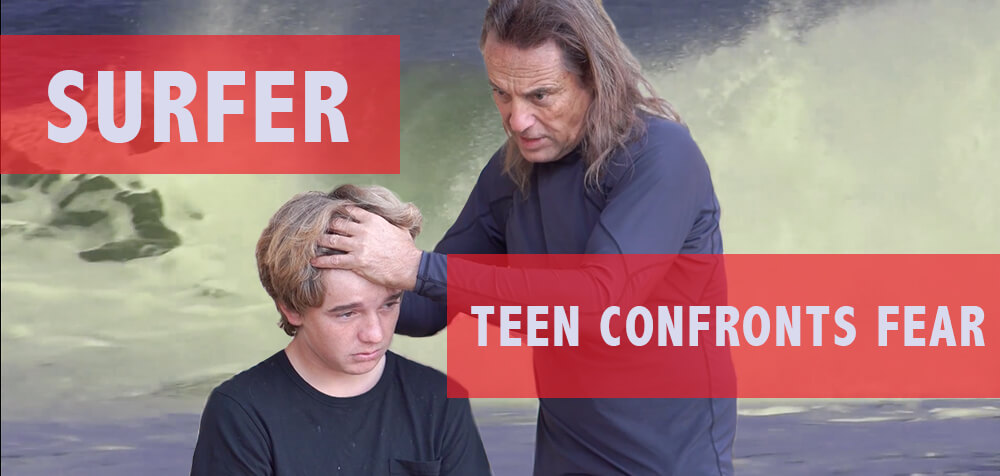 SURFER: TEEN CONFRONTS FEAR
dir. Douglas Burke, 2018
California, 101 min.
SATURDAY, MARCH 16 – 10 PM
MONDAY, MARCH 18 – 10 PM
WEDNESDAY, MARCH 20 – 10 PM
FRIDAY, MARCH 29 – MIDNITE
THURSDAY APRIL 4 – 10 PM
SATURDAY APRIL 6 – 10 PM
MONDAY APRIL 22 – 10 PM
THURSDAY APRIL 25 – 10 PM
A young surfer confronts fear. He should be out on the waves, hanging ten with the spray at his back, getting tan under the burning sun. Who – or what – can help this young man, numb and nearly mute, gripped by a fear of death, a fear to act?
SURFER, a film directed, acted, scored, and shot by Douglas Burke and Burke International Pictures, might have an answer to this question. At turns a Californian mystic experience, a Biblical parable, and very nearly an adventure thriller, it is at its heart a sort of SURF REFORMED, where men approach faith with the help of the supernatural. Burke approaches the camera like the rhythms of the ocean, nodding to both YouTube how-to videos and Béla Tarr in the same rolling beat. He is less interested in getting the camera tripod out of the shot than he is in the elusive and crucial process of finding one's élan vital. The waves of destiny grow bigger with each return to the water, as images of surfers guide our hero to his ultimate challenge. Will the teen confront fear? We intuitively know the answer.
Having made the rounds to Chicago Illinois Music Box Theater, Knoxville Tennessee General Cinema, and Cardiff Tramshed Cinema (UK), it has finally come to Spectacle for special screenings in March and April.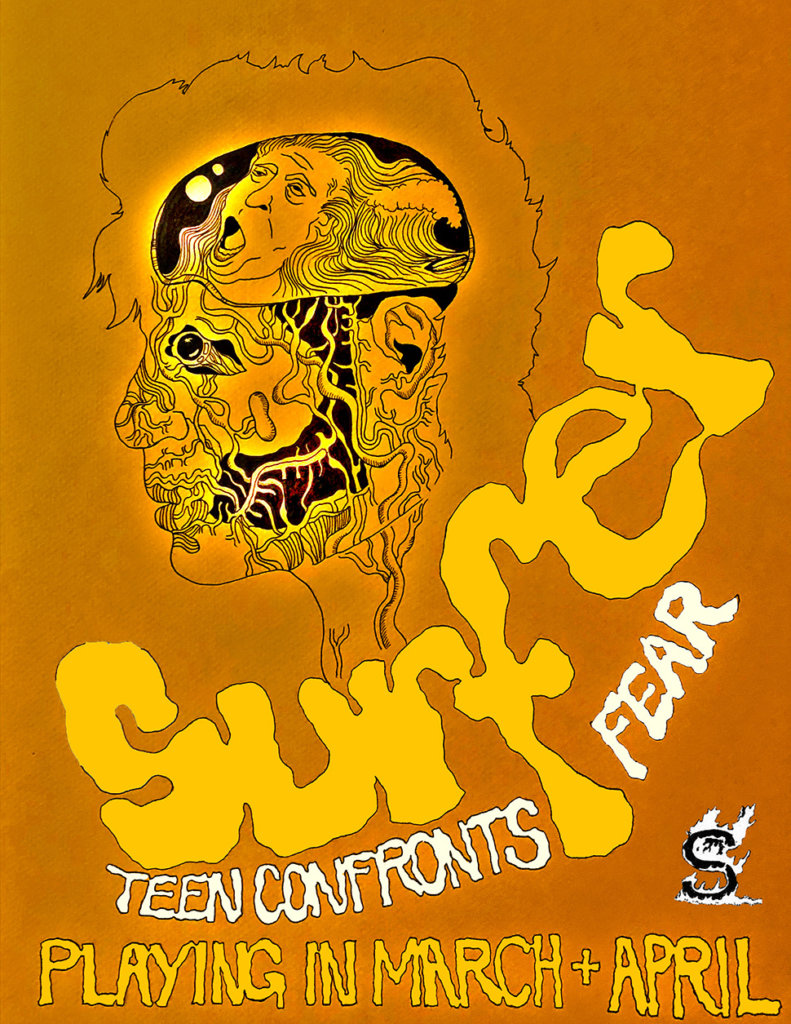 ( UNAUTHORIZED FAN POSTER by Charles Gergley )