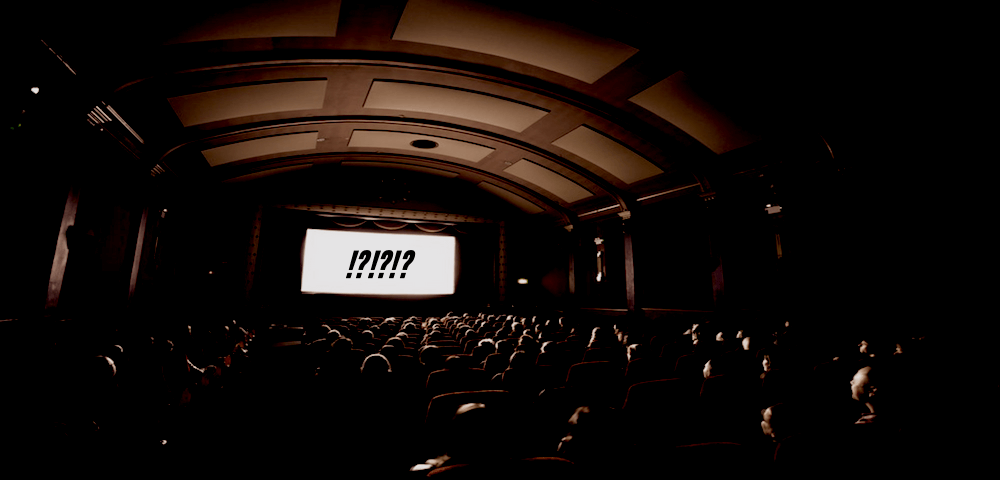 WEDNESDAY, OCTOBER 31 – 8 PM
ONE NITE ONLY! 16MM!
!?!?!?
dir. ?????
19??, ?? mins.
In English (????).
Ahhh, Halloween night: also known as All Hallow's Eve, Samhain, Hallowmas and, for those of us lucky enough to live in the Big Apple, "Straight Pride Day". Back when a certain subversive zombie classic still belonged in the public domain, Spectacle proudly hosted an annual October 31st screening as a public service, a respite from the undying procession of Premature Santas, Sexy Trumps and pumpkin-spice vomit hurricanes scaring the living hell out of Bedford Avenue. Even if those days are long-deceased, we still want to do little something special to celebrate our favorite holiday – "special" being a flexible and perhaps unhelpful word for the secret feature in question, a damnable horror-comedy mashup nobody involved in this ONE NITE ONLY SPECIAL 16MM SCREENING has ever actually seen. Pair that with some haunted house noises, a few rare one-reel educational frighteners, maybe a cartoon or two… and join us to find out how well it spooks.