VIDEOFILIA (And Other Viral Syndromes)
dir. Juan Daniel Molero, 2016
Peru, 103 mins.
In Spanish with English subtitles.
OFFICIAL PERUVIAN ENTRY, BEST FOREIGN LAUNGUAGE FILM ACADEMY AWARD 2017
Filmmaker Juan Daniel F. Molero and star Muki Sabogal will be at Spectacle for Q&As at all opening-weekend screenings.
FRIDAY, DECEMBER 2 – 7:00PM (US Theatrical Premiere!)
SATURDAY, DECEMBER 3 – 5PM (with Cinema Tropical's Carlos Gutiérrez)
SUNDAY, DECEMBER 4 – 7:30PM
MONDAY, DECEMBER 5 – 7:30PM
TUESDAY, DECEMBER 6 – 7:30PM
WEDNESDAY, DECEMBER 7 – 7:30PM
THURSDAY, DECEMBER 8 – 5PM
A Factory 25 release. Special thanks to Cinema Tropical and Marca Perú.


On the eve of the supposed Mayan apocalypse, a sleepy-eyed teenager named Luz (Muki Sabogal) encounters a 20something slacker named Junior (Terom) in a webcam chat room – but the world appears to go on the next morning, and a curious (and ultimately nervewracking) courtship ensues. In VIDEOFILIA, Peruvian filmmaker Juan Daniel F. Molero represents the world not just as it appears "IRL"; the story takes as much place in the capitol city of Lima as it does online, an alterna-verse drawn as a gobsmacking labyrinth of possible selves, where no choice is permanent and everything is thrown up for ingestion – "content" for the fishes. Junior fancies himself a burgeoning porn connoisseur, while Luz begins to experiment with drugs and the odd internet rendezvous to stave off the crushing boredom of a lonely, latchkey day-to-day life. (Molero litters this story with extra-textural signifiers, not the least of which is the Dragonball Z-themed restaurant where Luz works, typically serving much older men.)
VIDEOFILIA doesn't attempt a 1:1 ratio of tableaux to criticisms; instead, the film finds its aesthetic gripped in damnable present tense, the casual clarity of Molero's HD camera (for off-computer sequences) ultimately no more reliable than the glitched-out cyberworld occupied by Luz and Junior. It would be too easy to call this a work of magic realism, as VIDEOFILIA's loose-limbed depiction of day-to-day life evokes SLACKER as much as it does LOS OLVIDADOS. Molero indulges a 21st century beauty that's goofy, antic and yet harshly sobering – enamored of the possibilities of online, and yet wary of the void staring back at us whenever we sign on. A great darkness is held barely at arm's length, with datamoshed compression artifacts slowly encroaching on the film's otherwise spacious wide-panel frames, threatening to swallow Luz and Junior whole and emboss them in pixels; is this the end times, or just a weak connection?
Juan Daniel F. Molero is a filmmaker born and based in Lima. He has also lived in Buenos Aires and New York where he earned his first experiences in film journalism, video blogging, experimental film and film programming. In 2010 he directed the documentary feature REMINISCENCIAS. His work has screened at many renowned international festivals such as New Horizons, BAFICI, FIDMarseille, Valdivia, Lima Independiente and La Habana, and venues such as The Museum of Modern Art in New York, the Art Museum of Lima and La Casa Encendida in Madrid. His fiction debut film VIDEOFILIA (and Other Viral Syndromes), became the first Peruvian production to ever win the Tiger Award at the Rotterdam Film Festival, and received the Hubert Bals Fund for Post-Production.
"Compared to other thrillers that treat webcams as a structural gimmick or visualize social media in ways that look corny even by the time credits roll, VIDEOFILIA casts a singular spell." – John DeFore, The Hollywood Reporter

"You probably haven't seen anything like VIDEOFILIA, a feature-length and extremely low-budget experimental narrative from Peru that combines elements from science fiction, psychedelia, and glitch art. Rather than taking risks, so many micro-indies coast by on charm—Videofilia is a rare, and welcomed, exception." – Michael Joshua Rowin, Brooklyn Magazine

AWARDS:
Post-production Grant from Hubert Bals Fund 2014
Tiger Award for Best Film of International Feature Competition at IFFR 2015
Best Film of International Competition at Lima Independiente Film Festival 2015
University of Lima Jury Award at Lima Independiente Film Festival 2015
Critics' Award at Atlántida Film Festival 2015
Distribution National Grant from Peruvian National FIlm Board – DAFO 2015
Grand Prix of International Competition at Split FIlm Festival 2015
Special Mention, International Competition, Ayacucho Film Festival 2015
Nominated for Best First Film at the Cinema Tropical Awards 2016
---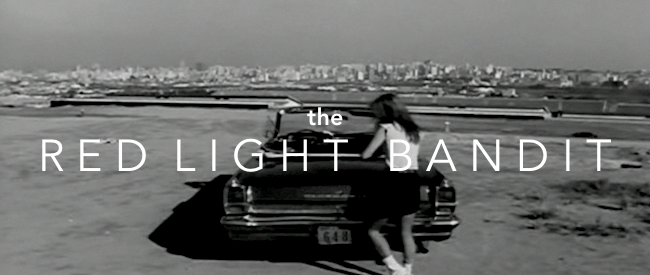 THE RED LIGHT BANDIT
(aka O BANDIDO DA LUZ VERMELHA)
dir. Rogério Sganzerla, 1968
Brazil, 92 mins.
In Portuguese with English subtitles.
FRIDAY, DECEMBER 2 – 10:00 PM (with introduction by Juan Daniel F. Molero)
"Sganzerla's cannibalization of the dominating pop culture and his subversion of the colonized/colonizer dynamics opened for me a whole  world of doors for an undomesticated approach to representing a hazardously mutant identity to which so many of us peripheral beings -aliens to some- are born and subject to. Inspired by the local TV news and tabloids' headlines (as I also did cut-upping Peruvian chicha newspapers and printed weblogs), THE RED LIGHT BANDIT chaotically portrays the absurd rise and fall of the Brazilian anti-hero of mediated reality." – Juan Daniel F. Molero
"I will never transmit sanitized ideas, eloquent discourses or plastic images before the garbage (…) Crushed and exploited, the colonized can only invent their own form of suffocation: the scream of protest comes from an abortive 'mise en scène' (…) I'll continue to make an underdeveloped cinema by condition and vocation, barbarian and ours, anticulturalist (…)"  – Rogerio Sganzerla
---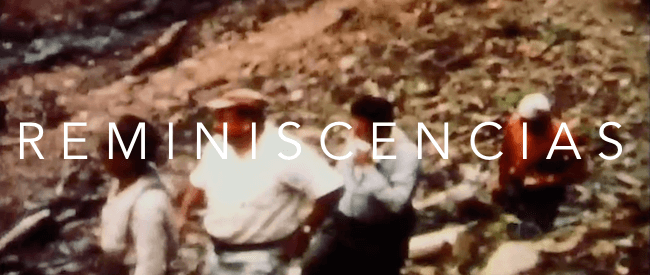 REMINISCENCIAS (Reminiscences)
dir. Juan Daniel Molero, 2010
Peru, 83 mins.
In Spanish with English subtitles.
SATURDAY, DECEMBER 3rd – 3:00PM  *DIRECTOR Q&A!*
"He is an original: So many avant-garde films feel derivative, but the combination of abstractions and concrete reality–achingly gorgeous and poignant–is unique."
– Howard Feinstein, Indiewire
"What began as a means of recovering his temporary amnesia by watching his family's home movies, Molero explored the visual archive of his life, and it gradually evolved into an experimental found footage autobiography. He collages disparate footage from various formats–8mm, VHS, miniDV, HD, and a cell phone camera–ranging from his grandfather's 8mm films of a family outing at the river, which predates Molero himself, to universal scenes of growing up–the kindergarten classroom, the persistence of a boy learning how to skateboard–and footage he himself shot after his accident, in which he seeks out relatives in remote regions of Peru in the indigenous Quechua community. The singular vision with which Molero weaves a lyrical and visual narrative of his own history is both affecting and radical. Employing both celluloid and video textures, Molero uses the errant visual elements as metaphors for malfunctioning and wandering memory. REMINISCENCIAS is a self-reflexive exploration that both questions and relies on these fragments to remind us of our memories, and to salvage forgotten scraps of time. This unique document of life in Peru is also a testament to the mediated, image-saturated lives of those born after the advent of home movies, and the uncanny and fragmented depictions that these informal documents portray of our lives. " – Aily Nash
---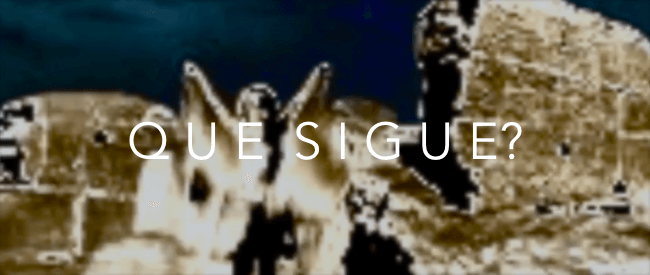 QUE SIGUE? Works-in-progress and short films that inspired VIDEOFILIA 
Peru, 80 mins.
SUNDAY, DECEMBER 4 – 5:00PM  *FILMMAKERS IN PERSON*

QUE SIGUE? features new, in-progress work from Juan Daniel F. Molero, Adam Khalil &
Bayley

James Sweitzer, along with bonus shorts from Molero and VIDEOFILIA star Muki Sabogal. All four filmmakers will be in person for discussion.