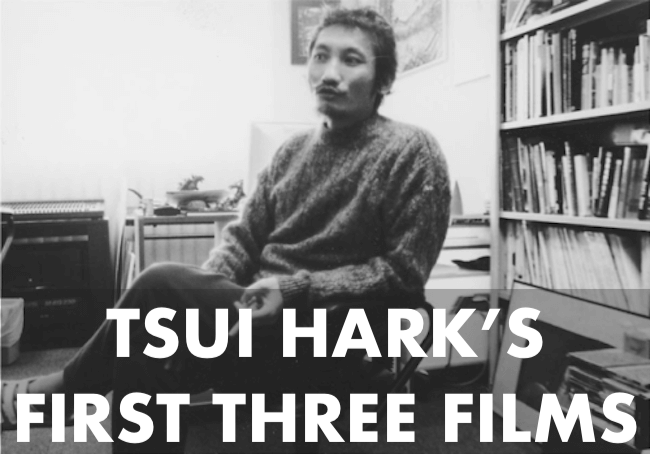 In the history of Hong Kong New Wave Cinema, Tsui Hark remains a sovereign figure, the forerunner of the first wave of political filmmakers who'd trained abroad during the 1970s. But following the box-office flop of his early, more experimental work, he shifted his style towards more commercial Kung Fu fare, a la John Woo. Some (this theater included) might have felt a teensy bit betrayed. This month, Spectacle Theater is proud to present a survey of Tsui Hark's early new wave films, which culminates in a special presentation of his nihilistic 1980 avant-punk masterpiece, DANGEROUS ENCOUNTERS OF THE FIRST KIND.
Tsui Hark has directed, written, produced, and/or acted in more than 60 features, but his first three films showcased a young man raging against the mores of life in Hong Kong and the formal constraints put on its film establishment during the 1970s. The films are tightly controlled demolitions that hinge on chaotic set pieces that leave viewers breathless from their freedom from stylistic convention. He also bucked tradition in Hong Kong cinema by casting women in lead roles, and his subjects—urban decay, the 1967 Hong Kong riots,directionless anger of the youth,Hong Kong's inability to defend itself from America's cultural and economic domination—are just as pertinent to the world today as they were 40 years ago.
The series' ace in the hole is DANGEROUS ENCOUNTERS OF THE FIRST KIND, a completely unique entry in the history of punk cinema. Kinetic and hyper violent, the film is a deeply cynical portrait of life in Hong Kong, with much of Hark's signature anger and energy reserved for the audience itself. The film, which follows bomb-throwing disaffected youth as they attempt to smash Hong Kong's sick culture, proved controversial enough to warrant censorship by the British colonial authorities, and Hark got burned out.
His first three films remain a fascinating document of a new talent emerging with a set of aesthetic and moral criteria intact, an angry voice fighting against the apathy of a sick society.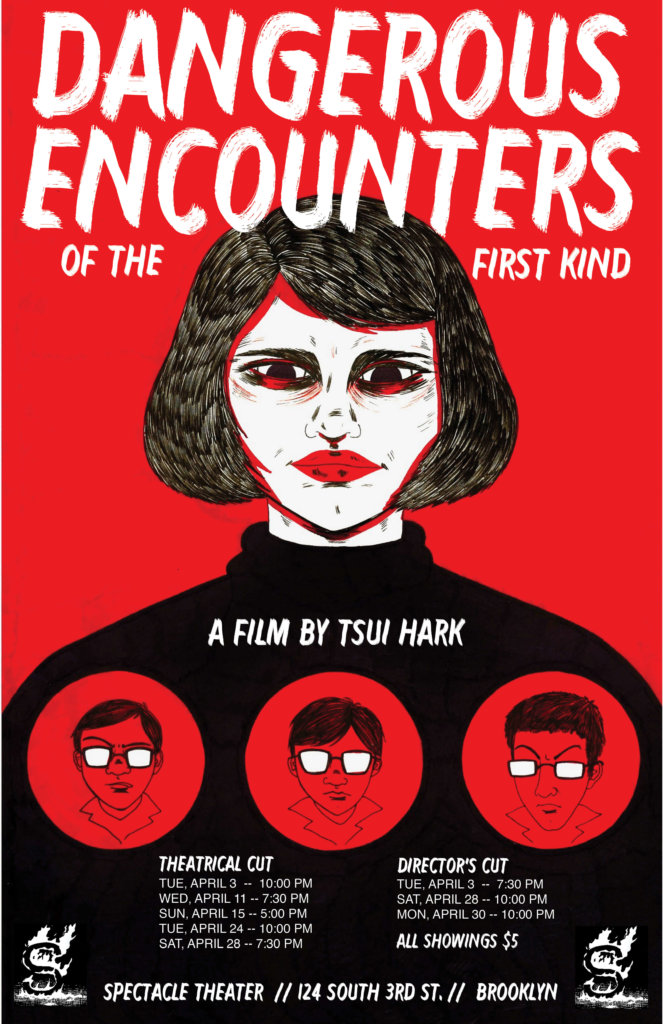 ---


DANGEROUS ENCOUNTERS OF THE FIRST KIND
Dir. Tsui Hark, 1980.
Hong Kong. 95 min.
TUESDAY, APRIL 3 – 10 PM
WEDNESDAY, APIRL 11 – 7:30 PM
SUNDAY, APRIL 15 – 5 PM
TUESDAY, APRIL 24 – 10 PM
SATURDAY, APRIL 28 – 7:30 PM
Content Warning: Animal Cruelty, Mice and Cats
"In article three of the 1956 law dealing with dangerous objects, explosives are classified as 'dangerous objects of the first kind.' People possessing such objects are called… DANGEROUS ENCOUNTERS OF THE FIRST KIND!'"
Perhaps the grimmest and most nihilistic portrait of Hong Kong society to emerge from the first HK New Wave movement, Tsui Hark's socio-economic avant-punk action masterpiece is like no film you will ever see again. Banned by the British colonial government immediately upon its release and forced into a state-mandated re-edit, the film has become a cult classic, and an important entry in the history of "delinquent youth" cinema. Spectacle is proud to present this rebellious, corrosive film in its original form.
Close-up on a cage of mice on a desk in a gritty tenement: A radio blares the obscenities that pass for news in late-70s Hong Kong: violence, natural disasters, dead children. A hand reaches from the darkness to snatch a white mouse, and proceeds to bore a nail into its brain before returning it to the cage, where it is devoured by it's brothers and sisters.
This is the opening sequence of Dangerous Encounters of the First Kind, Tsui Hark's most stunning contribution to the lineage of nihilist cinema. The setting is bleak: Hong Kong is portrayed as a living apocalypse of corruption and violence. Disaffected teenagers throw bombs for sport, violence is everywhere, colonialist American interests poison the population, and every citizen is trapped in a money-driven society hurtling itself towards auto-annihilation. The story follows a tight-knit cell of teenagers as they attempt to wreak havoc on a sick society—if they can avoid offing each other for long enough to do it.
Hark's inventive camerawork ranges from shaky and handheld in some of the more fiery action sequences to fluid, elegant, and kinetic tracking shots through Hong Kong's urban wasteland. Set to unauthorized usage of Goblin's DAWN OF THE DEAD soundtrack, and capped by a gripping performance from Lin Chung-chi as a icily sociopathic teenage girl, this ultra-violent new wave masterpiece is anger and ugliness made manifest on the screen, and, according to film critic Law Kar, "probably the most nihilistic film ever made… one of those very rare films in the history of Hong Kong cinema that brims with accusations and subversion, and whose use of violence has a special significance."
---


WE'RE GOING TO EAT YOU
Dir. Tsui Hark, 1980.
Hong Kong. 90 min.
MONDAY, APRIL 2 – 10 PM
THURSDAY, APRIL 19 – 10 PM
FRIDAY, APRIL 13 – MIDNIGHT
WEDNESDAY, APRIL 25 – 10 PM
"It didn't turn out good." – Tsui Hark on WE'RE GOING TO EAT YOU

A grim fantasy about Mainland China, Hark's second directorial effort took the form of a sort of Hong Kong New Wave version of THE TEXAS CHAIN SAW MASSACRE. While on the surface, the film is much simpler than Hark's densely plotted debut, it dips into multiple genres while working as a steely anti-communist allegory that probes the relationship between Hong Kong and China.
The films follows Secret Agent 999 of the "Central Surveillance Agency," as he pursues a mysterious thief named "Rolex." The hunt leads him into a cannibalistic village, where residents subsist on visitors they capture and cook. The film is part horror, part Kung Fu, and part slapstick comedy, and Tsui's most overtly anti-communist film (although it treats religion, intellectuals, and bourgeois romanticism with equal satirical acridity).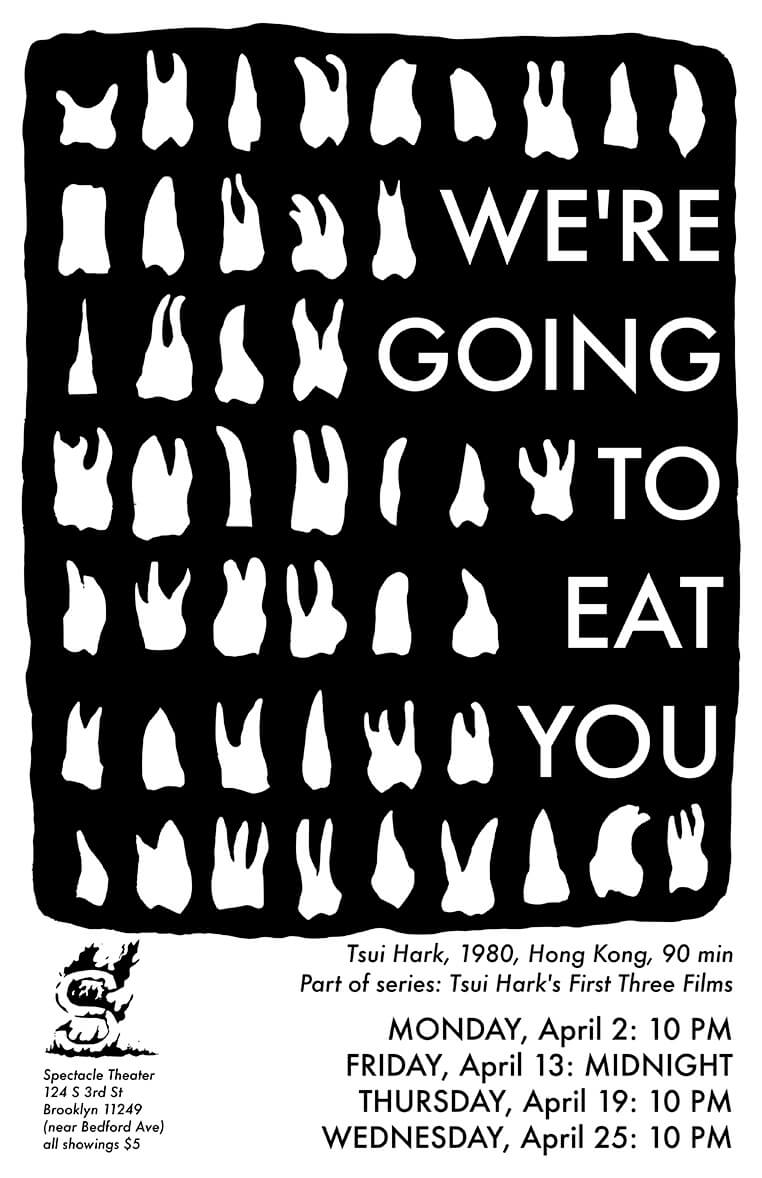 ---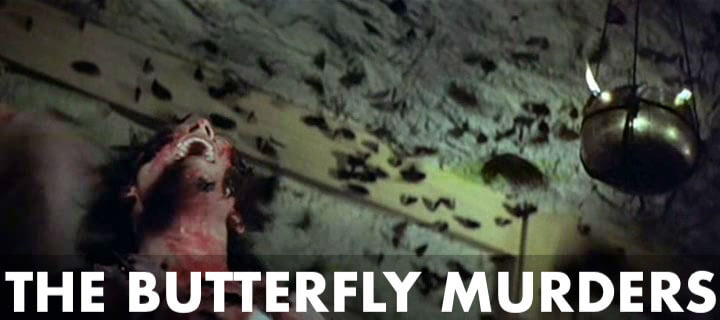 THE BUTTERFLY MURDERS
Dir. Tsui Hark, 1979.
Hong Kong. 88 min.
WEDNESDAY, APRIL 11 – 10 PM
SATURDAY, APRIL 14 – 10 PM
WEDNESDAY, APRIL 18 – 10 PM
SATURDAY, APRIL 28 – MIDNIGHT
Hark's directorial debut came in the form of this Wuxia, or martial arts epic, deeply inspired by Euro-American horror films and Spaghetti Westerns from the 1970s, a traditional swordplay adventure restructured as a murder mystery and inflected with bio-horror elements pulled from THE BIRDS.
On the strength of Hark's success in the HK television industry, he was hired to direct his first feature in 1979, and immediately imprinted his signature style onto the screen. The story tells the legend of the noble Shum family, who was beset by clouds of murderous butterflies. Quick cuts, shock edits, and layered sound buoy the atmospherics of his gorgeously shot sequences, and while it is clearly a debut production, Hark provides a preview of the high-flying, wire-enhanced acrobatics that would dominate his later period fantasies.
---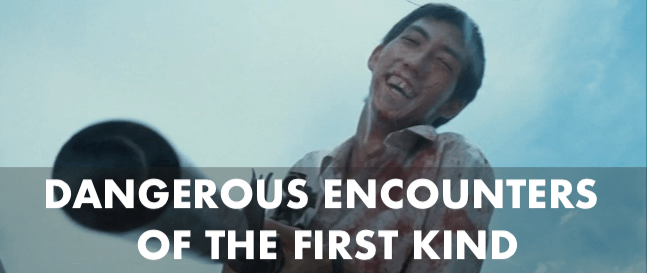 DANGEROUS ENCOUNTERS OF THE FIRST KIND: DIRECTOR'S CUT
Dir. Tsui Hark, 1980.
Hong Kong. 95 min.
TUESDAY, APRIL 3 – 7:30 PM
SATURDAY, APRIL 28 – 10 PM
MONDAY, APRIL 30 – 10 PM
When Dangerous Encounters of the First Kind was originally submitted to British colonial censors, concerns were immediately raised in regards to the film's anti-American sentiment, a certain sympathy with the sociopathic teenager leads, and a handful of smash cuts to photographs of Hong Kong's 1967 anti-colonial riot. The film was banned, re-edited, and released in an incomplete form. For these specials screenings, Spectacle is proud to present the film as close to it's original form as is possible. (Please note censored sequences are pulled from a heavily damaged archival source, and do not match the quality of the theatrical release.)