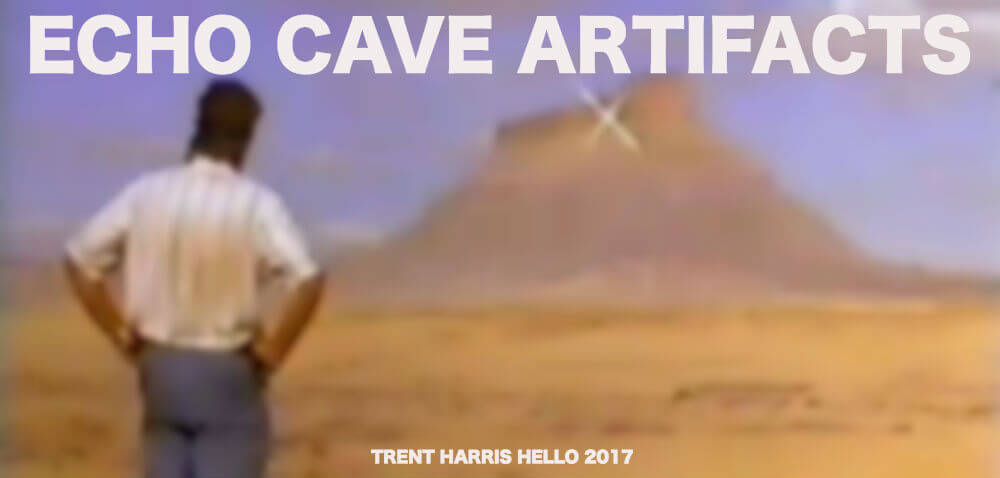 We live in a staid, corporate, bottom-lined, buttoned-up world of rampant government tyranny and imminent robot control in which our sense of self—our individuality—caves in on us from every direction, every single day. These movies aren't like that.
Let's catch up on Salt Lake City-based cult filmmaker Trent Harris.
---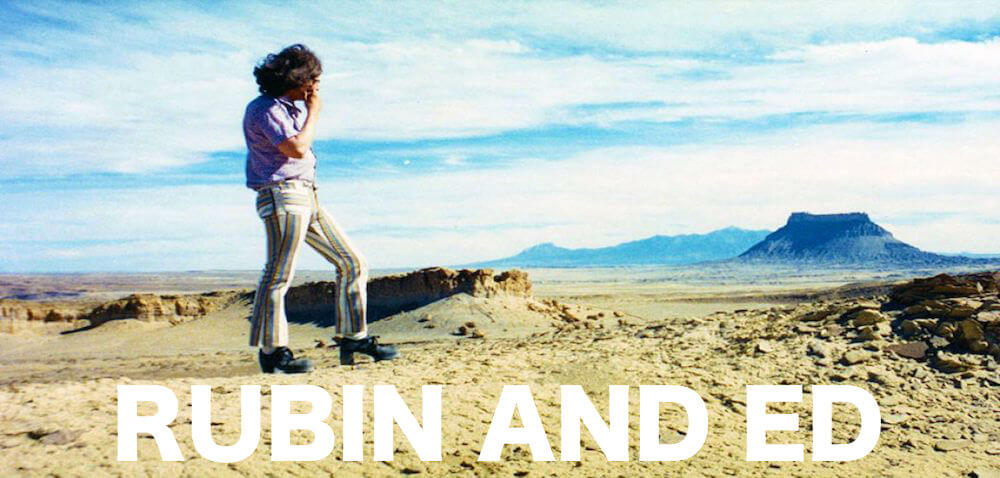 RUBIN AND ED
Dir. Trent Harris, 1991.
USA, 82 min.
SATURDAY, JULY 15 – 5 PM
MONDAY, JULY 17 – 10 PM
SUNDAY, JULY 23 – 7:30 PM
FRIDAY, JULY 28 – 10 PM
"More psy­che­del­ic fun than a bar­rel of mon­keys on mush­rooms!" – Details Magazine
"Quotable, hi­lar­i­ous, and, yes, even moving, writer-director Trent Harris' bud­dy picture like no other yearns for an audi­ence and cult-classic status. Like, im­me­di­ate­ly." – Film Comment, Film Society at Lincoln Center
"No reasonable person could deny the genius of any movie involving two republicans, bell­bottoms, a water-skiing cat, a pyramid scheme, Mahler and a squeak-mouse." – Bamboozled
A real-estate salesman (Howard Hesseman) and a hippie (Crispin Glover) hit the road on a mission to bury a frozen cat in the desert.
What could go wrong?
"I definitely enjoyed the weirdness and quirkiness of the movie… but… jeez, even for a person who enjoys weirdness and quirkiness like me, even for me this movie was pushing my limits. I thought that the non-desert scenes were MUCH better than the desert scenes. Unfortunately, the desert scenes make up the majority of the movie. For people who enjoy odd movies, I'd recommend that they watch this movie, but I'd tell them to hit the pause button and take a few breaks in the middle. It's a very fun and interesting movie, but it gets to be a bit too much for one sitting. Seriously, this is the weirdest movie ever." — IMDB user 'garbuhj'
---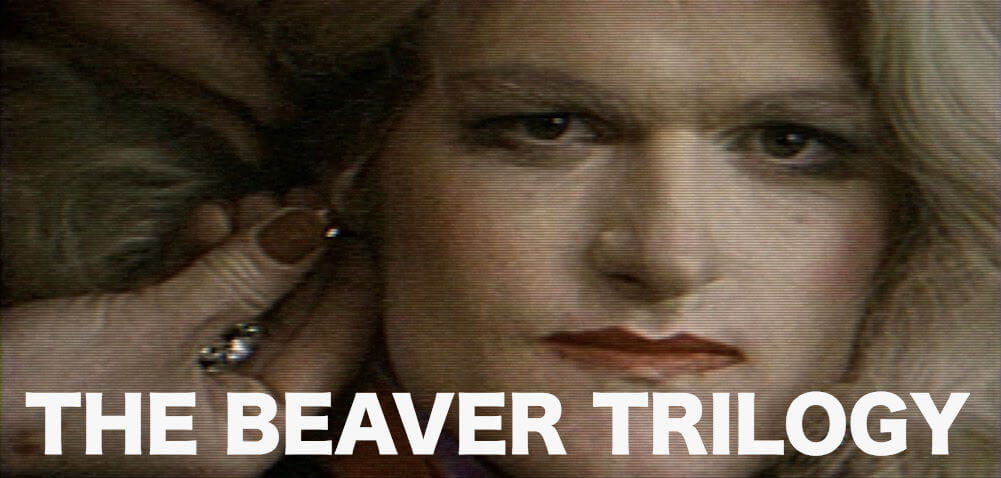 THE BEAVER TRILOGY
Dir. Trent Harris, 1979, 1981, and 1985.
USA, 83 min.
MONDAY, JULY 10 – 7:30 PM
SUNDAY, JULY 23 – 5 PM
WEDNESDAY, JULY 26 – 7:30 PM
"A rivetingly strange, multilayered inquiry into celebrity, obsession, and serendipity." – A.O. Scott, The New York Times
The Beaver Trilogy is a series of three pieces about the same subject: a young man from the small town of Beaver, Utah who is obsessed with Olivia Newton-John. The first piece,"The Beaver Kid" is a documentary. The second piece, "Beaver Kid 2″ is a dramatic work based on the documentary. The third piece,"The Orkly Kid" is yet another dramatic work based on the documentary.
Real life and fiction intersect.
"Yes, this gets the full ten stars. It's plain as day that this fill is genius. The universe sent Trent Harris a young, wonderfully strange man one day and Harris caught him on tape, in all that true misfit glory that you just can't fake. Too bad it ended in tragedy for the young man, if only an alternate ending could be written for that fellow's story. The other two steps in the trilogy do retell the story, with Sean Penn and Crispin Glover in the roles of the young men, respectively. The world is expanded upon and the strangeness is contextualized by the retelling, giving us a broader glimpse into growing up weird in vanilla America. Recommended for anyone and everyone!" — IMDB user 'afkeegan'
Check out this episode of This American Life about 're-runs' that includes the Beaver Trilogy.
---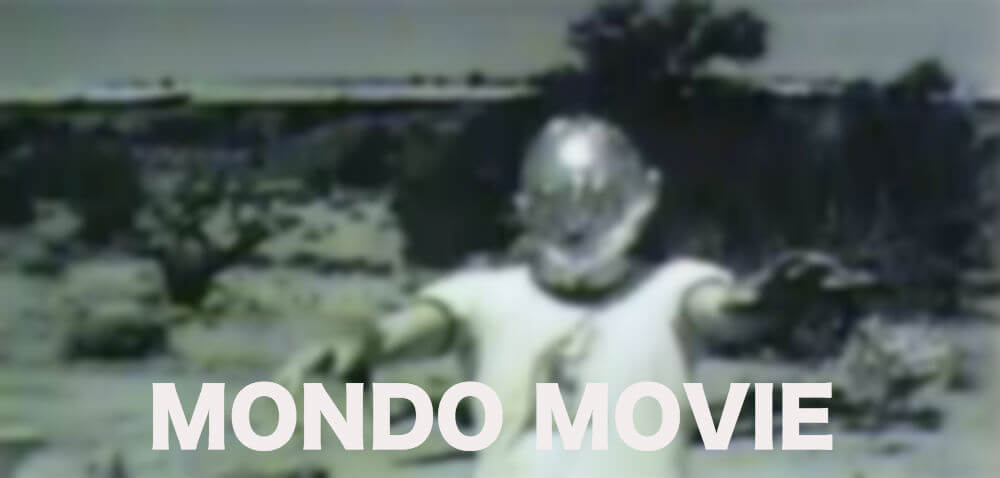 MONDO MOVIE
Dir. Trent Harris, 2017.
USA, 68 min.
SATURDAY, JULY 22 – 5 PM
MONDAY, JULY 24 – 10 PM
FRIDAY, JULY 28 – 7:30 PM
For the first time, forty years of Trent Harris' short films and videos are together in a single program. An hour and eight minutes of mischief which includes a sing­ing dog, three Mondo Utah Movies, inter­views with favorite free radicals, Timothy Leary and Allen Ginsberg. Plus DEVIL'S DELIGHT and MISSUNDERESTIMATED, a three-part tangle of words starring President George Bush. And more…
---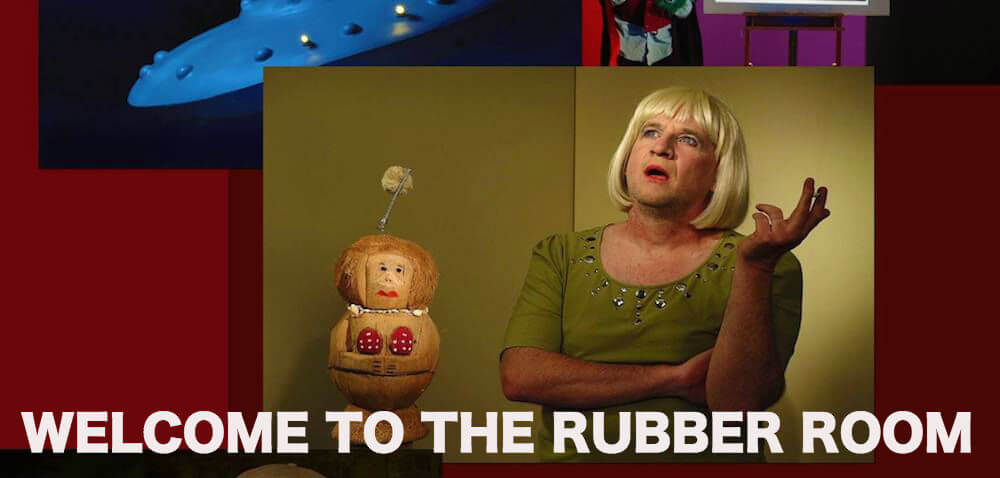 WELCOME TO THE RUBBER ROOM
Dir. Trent Harris, 2017.
USA, 74 min.
THURSDAY, JULY 6 – 10 PM
FRIDAY, JULY 14 – 10 PM
SUNDAY, JULY 23 – 10 PM
WORLD PREMIERE!
The Rubber Room is a hangout, home to mumbling mal­contents, drunken poets and bad artists. It is about to be flattened to make room for a Pottery Barn, just another casualty of a dying nation. It seems that all that is good is being destroyed by the hedge fund money hoarding monsters of the earth! Out of this chaos rebel written Alexis Thrill gives birth to a new manifesto… "What good is art if it doesn't start a riot!"