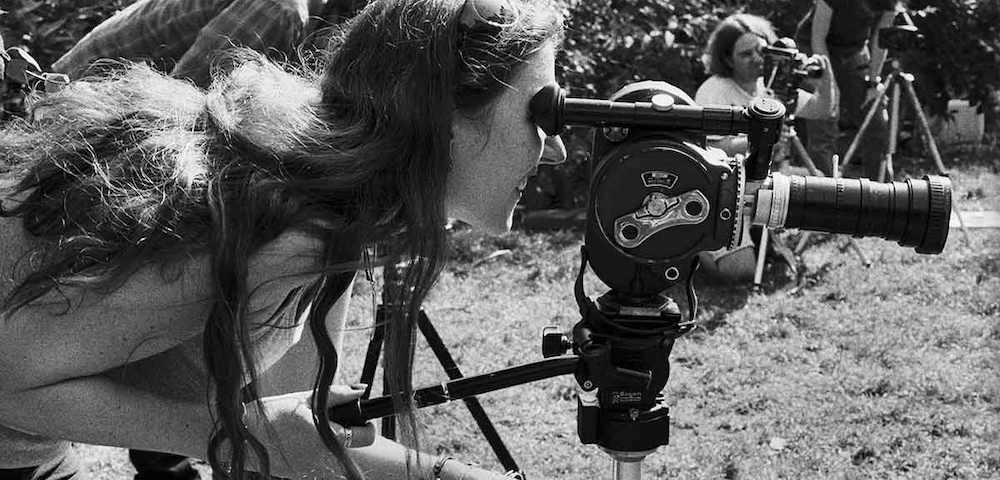 TESSA HUGHES-FREELAND is a filmmaker, curator, and writer— a crucial downtown denizen by way of England, a scintillating vestige from the heady days of Danceteria and Club 57, and still one of the best we've got. Landing in the city in 1980 and beginning her film work with a super-8 camera gifted from David Wojnarowicz, her work spans four decades, tracing a unique arc that rubs elbows with many of the canonical figures and movements of NYC underground film culture. No Wave Cinema turns to Cinema of Transgression; expanded cinema bleeds into 'multimedia'; the East Village descends and the underground breaks—Hughes-Freeland was there, camera in hand. Shifting in style and sensibility, ranging from 8mm scuzz to experimental documentary to elegiac film-portrait, her work in aggregate is difficult to summarize, better seen than described. Certain themes run through—sexuality, voyeurism, ritual, dream, and decay.
Spectacle is honored to host Tessa for two evenings in September screening and discussing her work. This series looks ahead to her solo exhibition at Howl! Happening titled Tessa Hughes-Freeland: Passed and Present, featuring multiple projections, an "interactive kaleidoscope," sculptural fans, and the debut of her forthcoming, recently completed LOST MOVIE/THE BUG.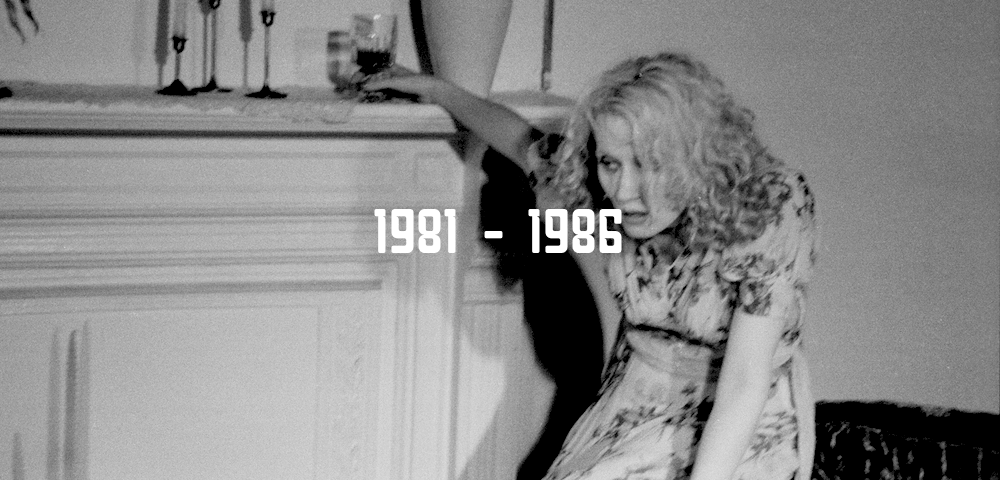 PROGRAM ONE (1981-1986)
FRIDAY, SEPTEMBER 6 – 7:30 PM with Tessa Hughes-Freeland in person for Q&A!
(This event is $10.)
TUESDAY, SEPTEMBER 10 – 10 PM
MONDAY, SEPTEMBER 16 – 7:30 PM
THURSDAY, SEPTEMBER 26 – 10 PM
Comprised of shorts ranging from 1981 to 1986, these films can be seen as collectively documenting the East Village prior to its unceremonious death in 1985 (as declared by her husband Carlo McCormick in a eulogy in the East Village Eye). Contained here are dispatches from downtown culture including footage of graffiti culture, the experimental Butoh group Poppo, and a verité portrait of topless go-go dancers from Tribeca club Baby Doll Lounge. Also seen are delirious collage of found-footage, performance by Butthole Surfers, freshly signed to Touch and Go, and filmic evidence of the infamous 1985 Richmond, Virginia exhibition that featured downtown artists Wojnarowicz, Marilyn Minter, Luis Frangella, and more painting naughty murals while on acid.
BABY DOLL
1981. 3 mins.
JOKER
1983. 3 mins.
GRAFFITI HALL OF FAME
1983. 9 mins.
POPPO I 1984. 10 mins.
RHONDA GOES TO HOLLYWOOD
1985. 24 mins.
THE VIRGINIA TRIPPING FILM (Korean version)
1985. 8 mins.
BUTTHOLE SURFERS FILM
1986. 17 mins.
Total runtime: 74 mins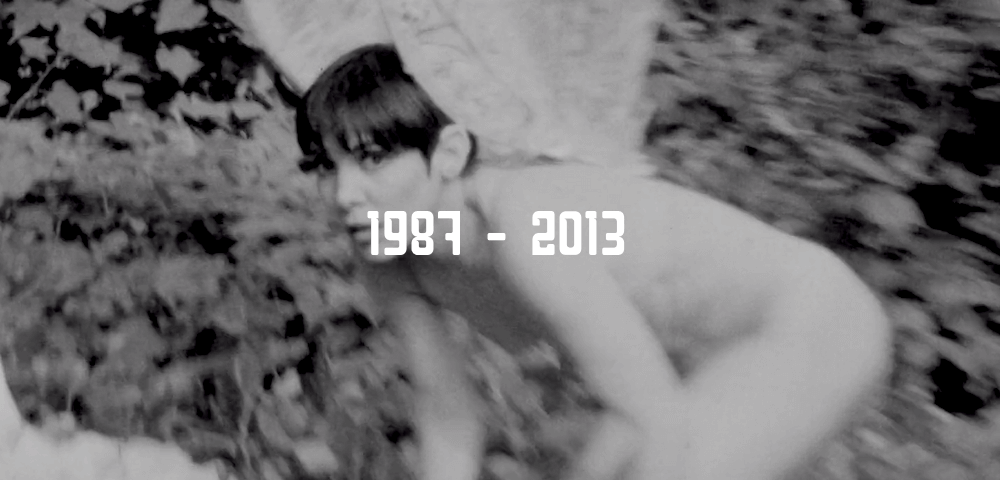 PROGRAM TWO (1987-2013)
SATURDAY, SEPTEMBER 14 – 7:30 PM with Tessa Hughes-Freeland in person for Q&A!
(This event is $10.)
MONDAY, SEPTEMBER 16 – 10 PM
THURSDAY, SEPTEMBER 26 – 7:30 PM
Spanning 1986 to 2013, these heterogeneous shorts include a scandalous and indelible duo with Tommy Turner, featuring dead rats as metaphor for dope; a kaleidoscopic collaboration with downtown rock art-bruts the Workdogs; a Bataille adaptation with Annabel Lee; a tongue-in-cheek mythological parable with Holly Adams; and break-beat driven sojourns through appropriated and found footage, with nods to the verve of the live multiple projections of yore. It's fitting that the most recent piece, HIPPIE HOME MOVIE, made for an exhibition on the Catskills, takes up as one of its themes the spectre of hippies and the counterculture—a loaded note to end on, for sure!
RAT TRAP
dirs. Tessa Hughes-Freeland and Tommy Turner
1986. 12 mins.
JANE GONE
1987. 7 mins.
DIRTY
dirs. Tessa Hughes-Freeland and Annabel Lee
1993. 16 mins.
NYMPHOMANIA
dirs. Tessa Hughes-Freeland and Holly Adams
1994. 10 mins.
WATCH OUT!
2007. 3 mins.
GIFT
2010. 6 mins.
INSTINCT
2010. 12 mins.
KIND
2013. 1 min.
HIPPIE HOME MOVIE
2013. 3 mins.
Total runtime: 70 mins