In the early 70s, a group of academics, documentarians and free-speech enthusiasts dragged the chairman of the FCC into the desert and threw soft, dusty pillows at him until he ceded a few bands of the commercial broadcast system for local use. They swore there and then that not all public-access would be coverage of town fairs and talent shows, but that hilarious and oddly beautiful things would be broadcast to audiences of tens, maybe even hundreds. This September, Spectacle brings you five public-access greats: David Liebe Hart, Job Matusow from Utah, Damon Zex from Columbus, Splendid Recipes out of Pittsburgh, and NYC's very own Concrete TV.
---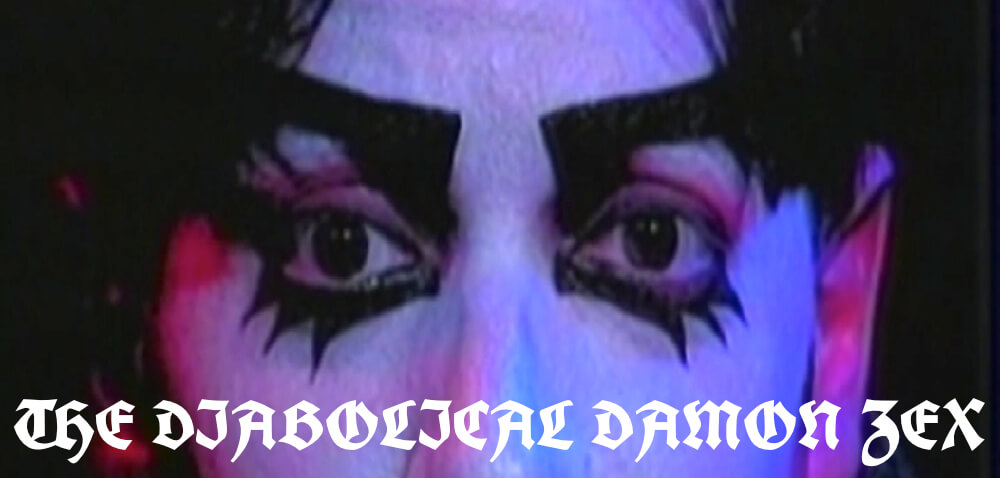 THE DIABOLICAL DAMON ZEX / CHECKMATE
dir. Damon Zex, 1992-2004
84 mins. Ohio.
SATURDAY, SEPTEMBER 7 – MIDNIGHT
MONDAY, SEPTEMBER 9 – 7:30 PM
TUESDAY, SEPTEMBER 17 – 10 PM
FRIDAY, SEPTEMBER 20 – MIDNIGHT
Special thanks to Damon Zex and Greg Smalley.
"Damon Zex wears his badge of Artistic Elitism as a warning to the bourgeoisie… a kindred spirit to innovators such as Georges Melies, Kenneth Anger and Ernie Kovacs." – Alfred Eaker, 366weirdmovies
Although he was making films as early as 1984 and even had a few appearances on Toronto's Much Music, Damon Zex found his home as the Patron Saint of Public Access in the sleepy little hamlet of Columbus, Ohio in 1992. Zex's show aptly titled "Zextalk" crashed like a bolt of lightning amidst shows like "Bee B The Clown" and it wasn't long until folks took notice. Assaulted by the likes of City Council and CNN alike, Zex weaved and dodged through the wagging fingers defending his ability to bring surrealism to the masses eventually landing spots on Geraldo, Jerry Springer, and more.
Zex's love for silent film and German expressionism pours onto the screen while episodes featured himself and a few guests participating in things the suburbs simply couldn't stomach. If you happened to land on Zextalk while channel surfing (or made it a point to leave a function to catch the show like some folks) it was possible to see a vampire eating used tampons, a chessboard made of drugs, a televangelist who claims God loves to watch you fuck, and more. In fact if you ask just about anyone who lived in Columbus at the time it's safe to say they have at least one Damon Zex story. When the channel finally closed in 2004 Zex was thankfully able to get out with his collection of U-Matic tapes of his episodes.
A long time coming, this program features a sort of "Best Of" complied by Damon Zex and Greg Smalley from the original tapes and is paired with CHECKMATE.
FUCK FOR DRUGS.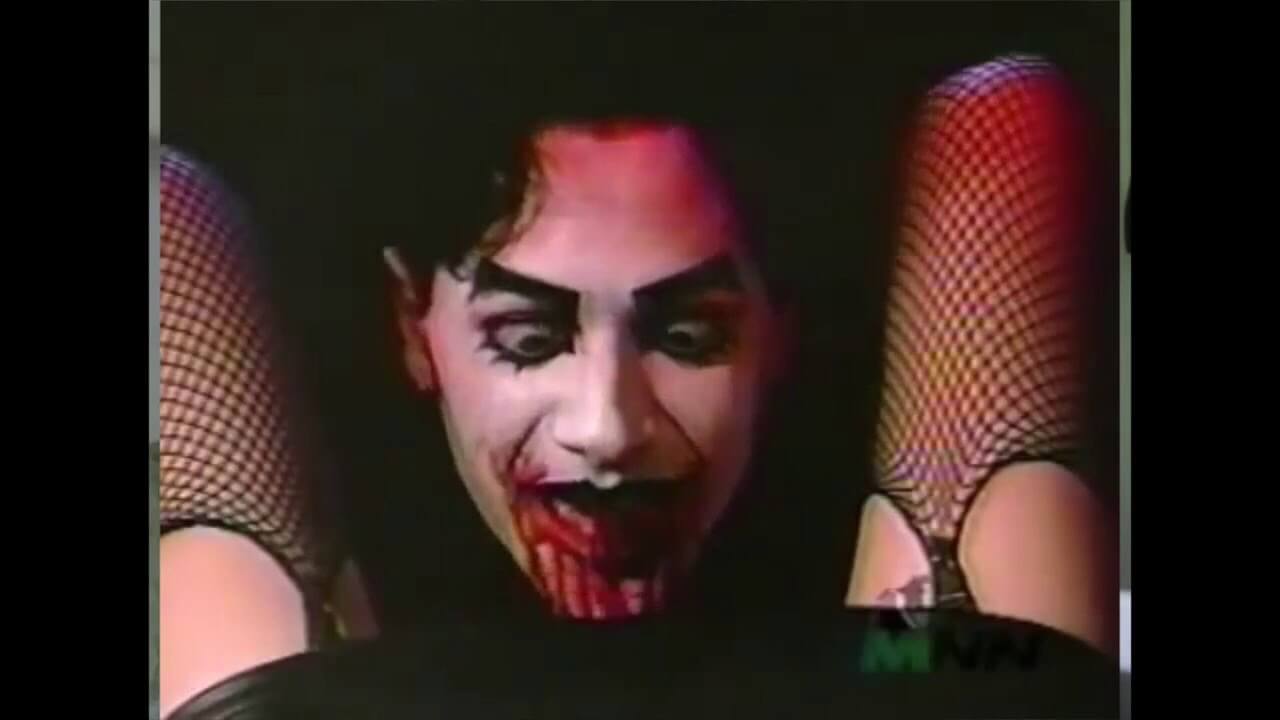 ---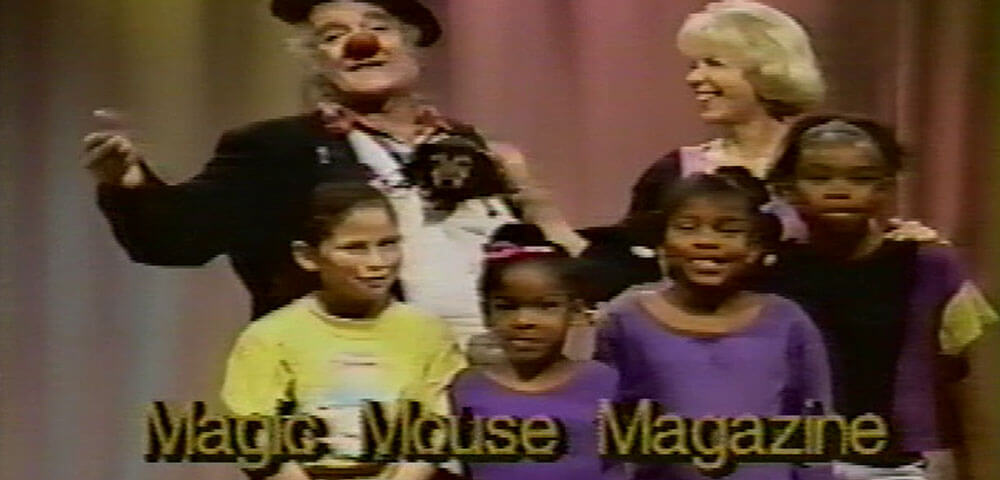 JOB MATUSOW'S MAGIC MOUSE MAGAZINE
dir. Harvey Matusow, 199X
70 mins. Utah.
WEDNESDAY, SEPTEMBER 4 – 10 PM
FRIDAY, SEPTEMBER 13 – MIDNIGHT
THURSDAY, SEPTEMBER 19 – 10 PM
MONDAY, SEPTEMBER 23 – 10:00 PM
Harvey Matusow had a pretty storied life—he was a fink during the House of Un-American Activities hearings, ratting out his comrades at People's Song and leading to Pete Seeger's unceremonious blacklisting. He later recanted his testimony, leading to a perjury conviction that landed him in Lewisberg (he was cellmates with Wilhelm Reich).
It turns out there are second acts in American lives, because after his sentence he ended up relocating to London and becoming a fixture in the experimental arts scene—he was briefly married to composer Annea Lockwood—most notably organizing a 7-day festival called ICES '72 that brought together John Cage, AMM, Cornelius Cardew, and Gee Vaucher of Crass. It's said that Matusow helped introduce John Lennon to Yoko Ono.
He relocated back to the US in 1974 and after some time flirting with the Elwood Babbitt commune in western Massachusetts, he settled west, first in Arizona then Utah, developing a clown character named Cockyboo and a set of children's stories called Magic Mouse Magazine. In the '80s he became active in the Church of Latter Day Saints, changed his name to Job, and established Utah's first public access television station, bringing his Magic Mouse concept with him.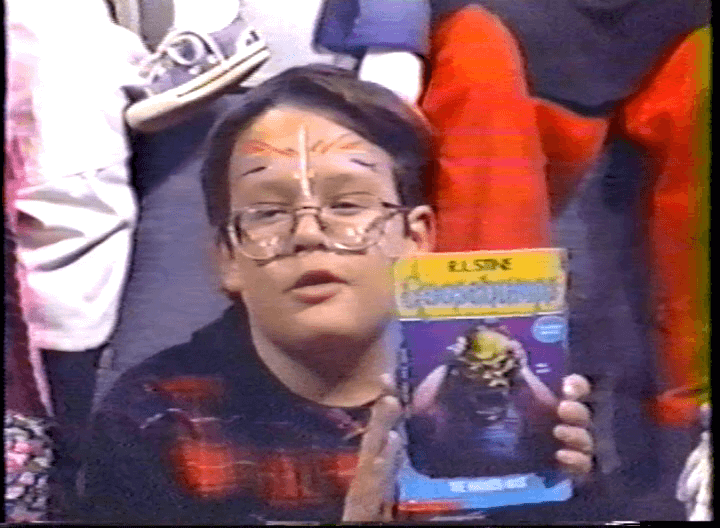 ---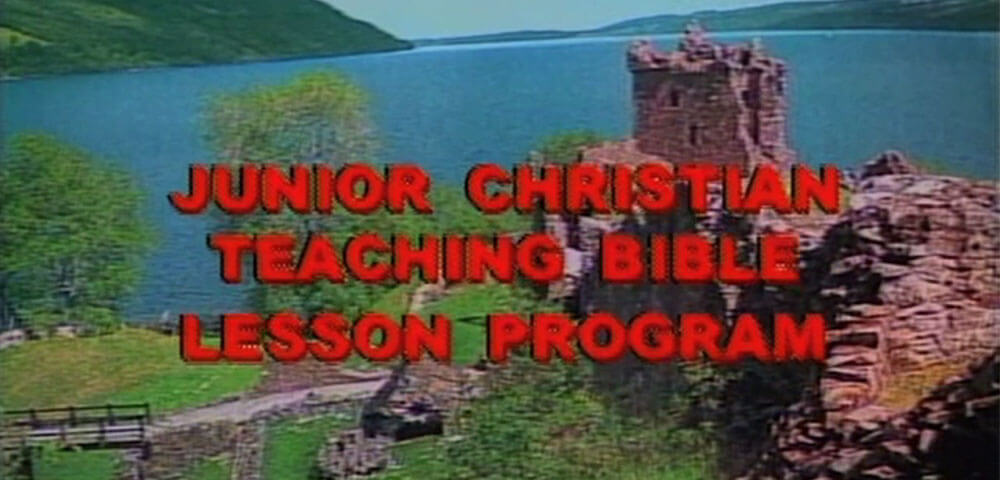 DAVID LIEBE HART'S JUNIOR CHRISTIAN TEACHING BIBLE LESSON PROGRAM
dir. David Leibe Hart, 1994-2008
70 mins. Los Angeles.
THURSDAY, SEPTEMBER 5 – 7:30 PM
FRIDAY, SEPTEMBER 13 – 10 PM
THURSDAY, SEPTEMBER 19 – 10 PM
Well before his memorable segments in Tim and Eric's Awesome Show Good Job, David Liebe Hart was a showman in his own right, arriving in Hollywood in 1976 and soon after appearing with Robin Williams and working as an intern on Chuck Barris' The Gong Show, among other stints.
JUNIOR CHRISTIAN TEACHING BIBLE LESSON PROGRAM was a Los Angeles public access program that ran for nearly 20 years, featuring biblical explications illustrated by puppet sketches, hosted by Hart, a life-long member of the Christian Science faith.
"I am the image and likeness of god, I am I am I am, I am the image and likeness of God, I am I am I am…" – Albert Hermann, first reader
"It's the most bizarre, horrible, extraordinary piece of Christian puppeteering I think you'll ever see." – Andy Nyman on a episode of Charlie Brooker's Screenwipe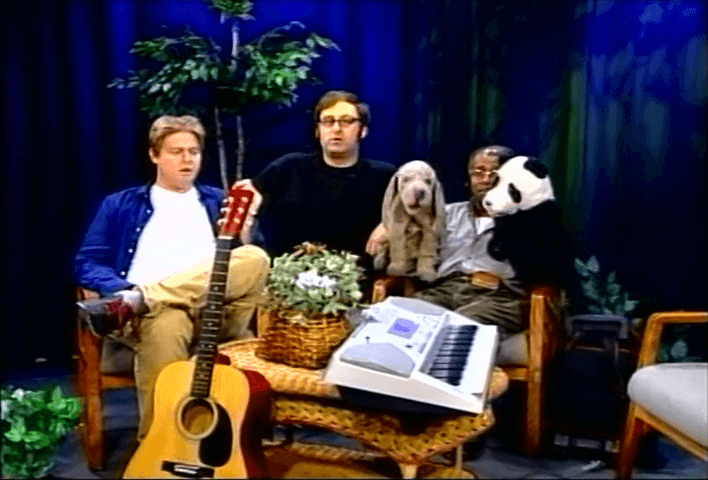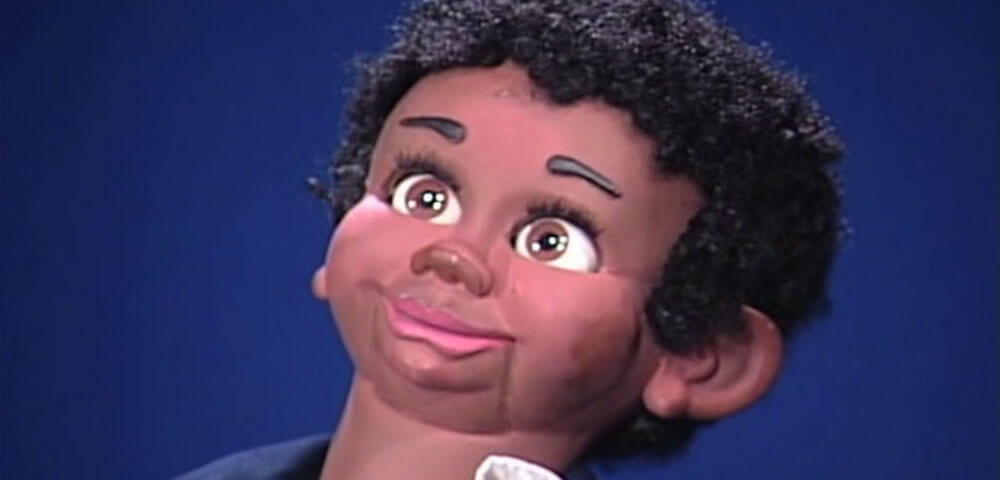 ---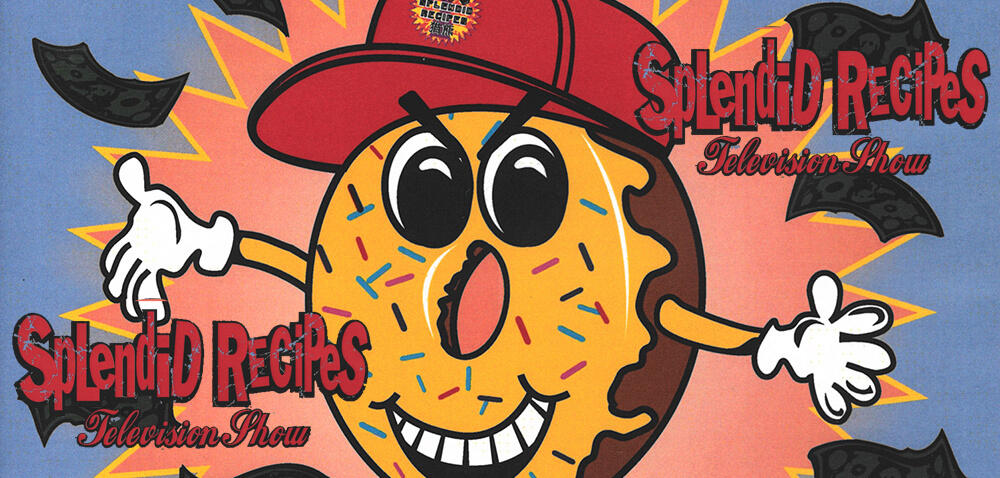 SPLENDID RECIPES
produced by Chris Coleman, 2007ish
72 mins. Pittsburgh.
WEDNESDAY, SEPTEMBER 4 – 7:30 PM
THURSDAY, SEPTEMBER 12 – 10 PM
FRIDAY, SEPTEMBER 20 – 10 PM
WEDNESDAY, SEPTEMBER 25 – 10 PM
Time to take a trip and spend a holiday in Pittsburg! Certain cable access shows could be categorized as mixtapes, yet it's especially apt here, given how it's a collaboration between local hip hop & noise grind artists, along with their pals. But instead of being inside a studio or on-stage making music, they're screwing around the neighborhood and making each other laugh, be it yelling at city buses or making a scene at a midnight launch for a video game. Splendid Recipes is a greatest hits of everyone's shot on VHS antics from childhood, later refined attempts at sketch comedy as adults, experiments in Video Toaster, some good old-fashioned found footage, and a whole lotta love for the neighborhood. Spectacle is proud to present what is believed to be special editions/director's cuts of the first two episodes, entitled "EPISODE THRICE" & "EPISODE 4REIGNER", and which were sold on DVD-Rs at a local Pittsburg comic shop. As well as "EPISODE SCI-FIVE", which may have never been released into the wild and instead only obtainable to the select few who managed to establish a relationship with the show on MySpace, back when that was still a thing.
---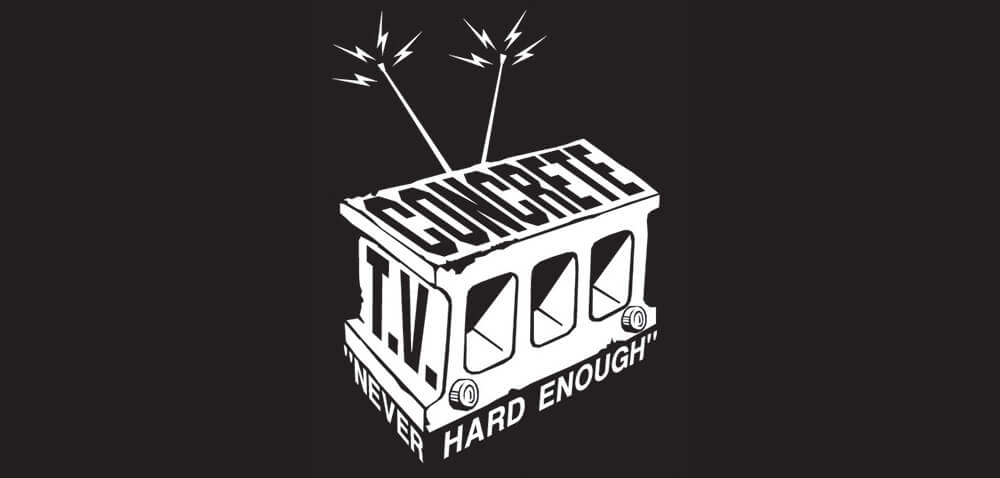 CONCRETE TV
dir. Ron Rocheleau, 19XX-20XX
70 mins. New York City.
FRIDAY, SEPTEMBER 13 – 7:30 PM w/Concrete Ron in person for Q&A
TUESDAY, SEPTEMBER 17 – 7:30 PM w/Concrete Ron in person for Q&A
(Both these events are $10.)
When Rolling Stone Magazine cited a local New York cable access program, Concrete TV, as the best thing on television across the board in 1996, everyone from MTV to NBC came knocking on creator Ron Rocheleau's door. Network executives all wanted his keen eye and even sharper editorial chops for distilling plus remixing the pure nonsense and madness that is commercial television, Hollywood drivel, workout videos, car crash footage, professional wrestling, vintage porn, and even more car crash footage.
When it was explained that what he did could not be replicated on a corporate payroll, because the type of art that he produced has zero concern for trifling matters such as copyright and intellectual property, everyone tried their best to copycat. These pale imitations would evolve over time, and Concrete Ron's style would ultimately be popularized over the years, albeit without the direct involvement of the creator himself. Hence why it is no exaggeration to say that the DNA of every single video collage effort over the past 20+ years can be directly traced to Concrete TV, which stands as perhaps the most influential forms of modern media to go unrecognized.
Concrete TV is still being produced today… you can catch episodes on the Manhattan Neighborhood Network every Friday night at 1:30am… and Spectacle is proud to present not only brand new, yet to air episodes, but to also have Ron Rocheleau in attendance, who will fully detail how he's still using VCRs and nothing but VCRs in the year 2019.