The early 80s of West Berlin was accessible to David Bowie and Nick Cave, however it remained a secluded scene unto itself, a fallen city shared between the French, the Brits, and the Americans. Much of the architecture was unchanged from the war, and a post-war generation of musicians and artists were able to live cheap, work little, squat housing, and stay out all night. Muscha's DECODER is a Spectacle favorite making a return appearance, paired for the first time with B MOVIE: LUST AND SOUND IN WEST BERLIN 1979-1989. The latter can be something of a companion piece, featuring a lot of the same faces in a more music-doc format. Muscha was from Dusseldorf, but came to Berlin for many of the same reasons as the English narrator in LUST AND SOUND. For both the Super 8 footage in LUST AND SOUND and the rich color portraits in DECODER, these are must-sees on a bigger screen with a bigger sound.
---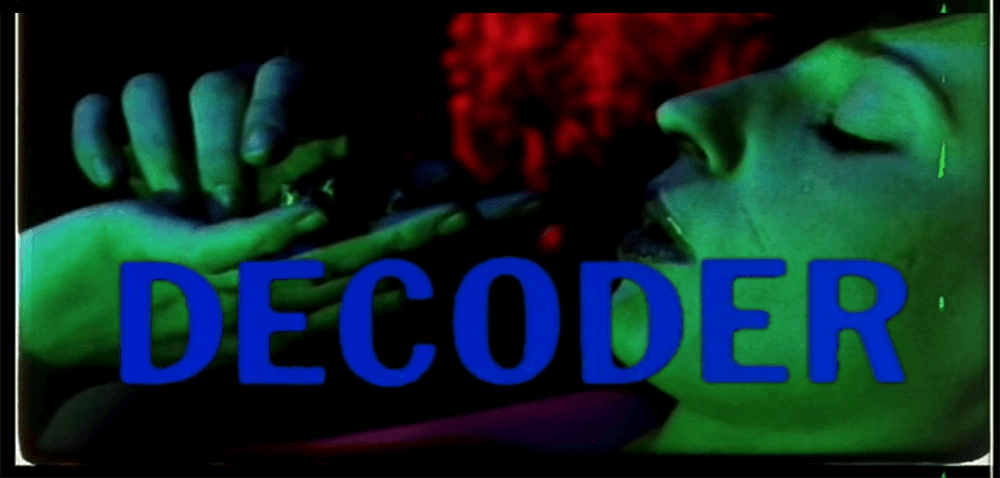 DECODER
Dir. Muscha, Trini Trimpop, 87 min.
West Germany, 1984
THURSDAY, NOVEMBER 1 – 7:30 PM
TUESDAY, NOVEMBER 6 – 7:30 PM
SUNDAY, NOVEMBER 11 – 5 PM
SATURDAY, NOVEMBER 17 – 10 PM
FRIDAY, NOVEMBER 23- MIDNIGHT
MONDAY, NOVEMBER 26 – 10 PM
This film should be watched stoned, on whatever substance, as both a tribute to William S. Burroughs and to ensure complete and proper absorption. DECODER is a quiet bureaucratic surveillance drama, but then it's a color-soaked, Benjamin-tinged struggle over information and control. It stars Bill Rice (who you know from Andrew Horn's DOOMED LOVE), a man impeccably sensitive and equally expressive under vibrant colored lights. There are fast food joints,  great tunes, Genesis P-Orridge, Christiane F, and the true answer to whether music recorded from frogs in distress can incite revolution.
"Information is like a bank – some of us are rich, and some of us are poor. ALL OF US CAN BE RICH."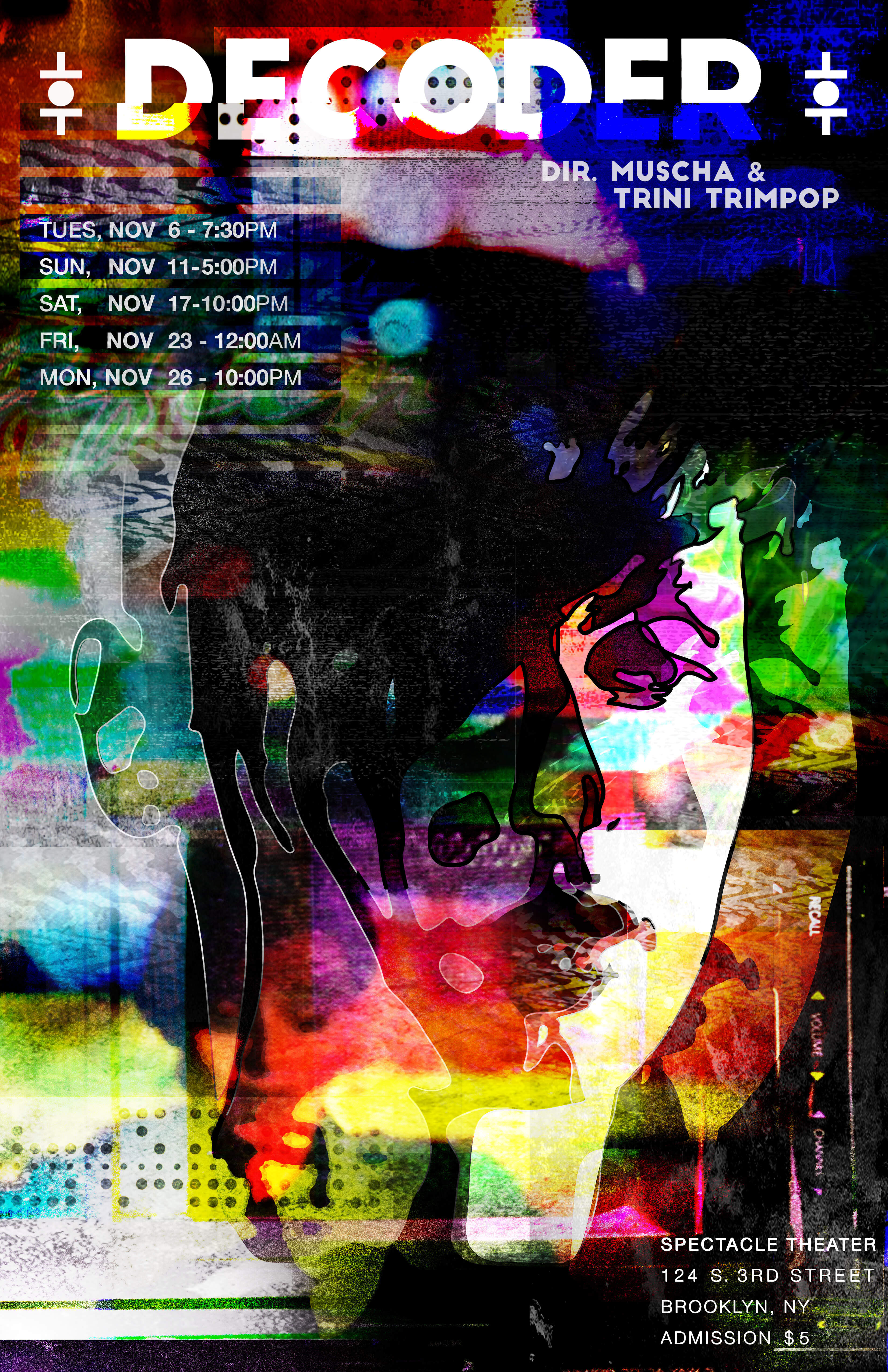 New Poster by isabel lezcano
---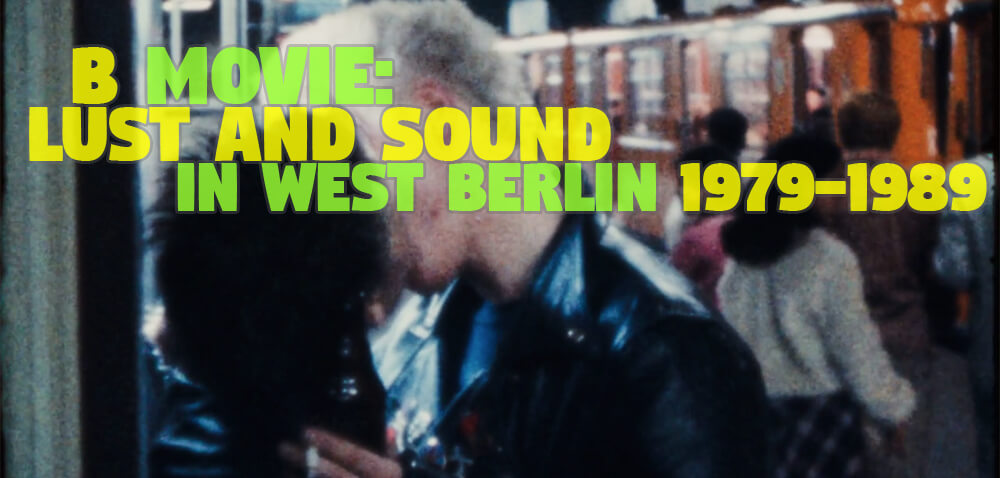 B MOVIE: LUST AND SOUND IN WEST BERLIN
Dir. Jörg A. Hoppe, Klaus Maeck, Heiko Lange, 92 min.
Germany, 2015
SUNDAY, NOVEMBER 4 – 5 PM
THURSDAY, NOVEMBER 8 – 10 PM
MONDAY, NOVEMBER 12 – 7:30 PM
WEDNESDAY, NOVEMBER 14 – 10 PM
FRIDAY, NOVEMBER 23 – 7:30 PM
SUNDAY, NOVEMBER 25 – 7:30 PM
This film follows Manchester-born and bored Mark Reeder, who is driven by a love for Can and Edgar Froese to West Berlin in the late 70s. As a budding band manager and eventual radio show host on the BBC, he immerses himself in the scene and documents his new love for the wild and vibrant city. He is present for the squatters rights skirmishes and nights out til 7 am at clubs and bars, where bands like Malaria!, Einstürzende Neubauten and Die Toten Hosen come to define new sounds in a limitless world of creative freedom and easy poverty.
This decade was also that of the Super 8, and Reeder dabbles in pornos and arty shorts as well as more conventional documentary filming. The resulting footage is grainy and raw – squatters clashing with police, punk shows in basement squats, and interviews with musicians unconcerned with commercial viability or trying to capture a scene on film. Reeder talks us through his transformation from a Virgin records employee in Manchester to a Berliner band manager, trying to expose the world to music sung in German. West Berlin acts like it doesn't need Mark Reeder, but as a scene flourishes, dies out and is reborn, it is a favor that an outsider fell in love with it and wanted the world to know.