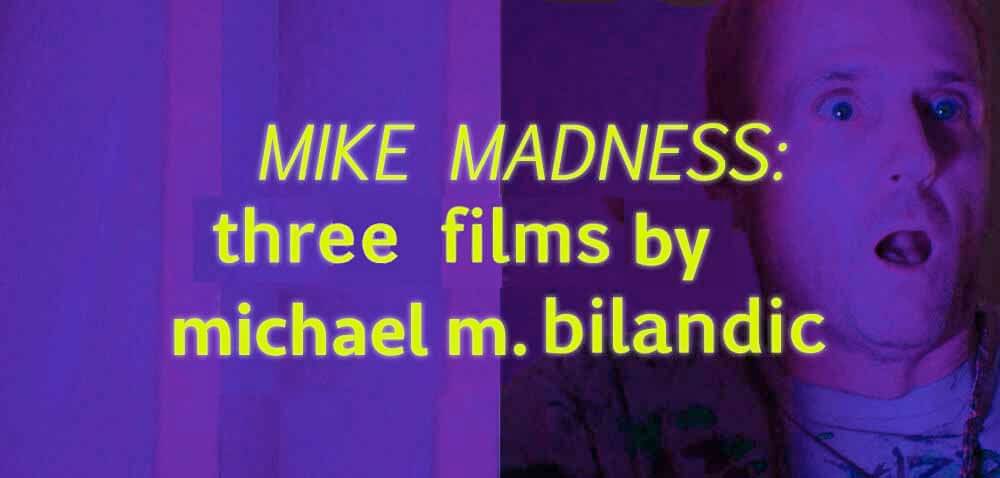 Does the phrase "New York microbudget indie" give you hives? Are you worn out from watching the same three sadsacks navigate "existential crises" and blather on about Artaud as they amble down Brownstone-lined sidestreets? Rest easy, weary cinephile, because Spectacle has a hotshot of free-wheeling macabre aimed directly at your jugular!
Cultural anthropology and low-budget unpredictability mix and mingle on the mean streets where writer-director Michael M. Bilandic has trained his jaundiced camera eye. Burned-out techno DJs, gangs of marauding teen rap-rockers, and a rollerblading drug dealer are just a handful of strange characters you'll meet in this alt-teur's cinematic Rolodex. Bilandic's films are something of best-kept secret around these parts – produced the fringes of New York's humble movie colony, these sui generis works beg to be celebrated.
These three feature films – HAPPY LIFE, HELLAWARE, and the spanking-new JOBE'Z WORLD – are untouchable works of rare art that mark this cool cat as one to watch. Think you can handle the multi-sensory stimulation of American independent cinema's boldest visionary? Shed those presumptions and take a dip – the water's fine!
---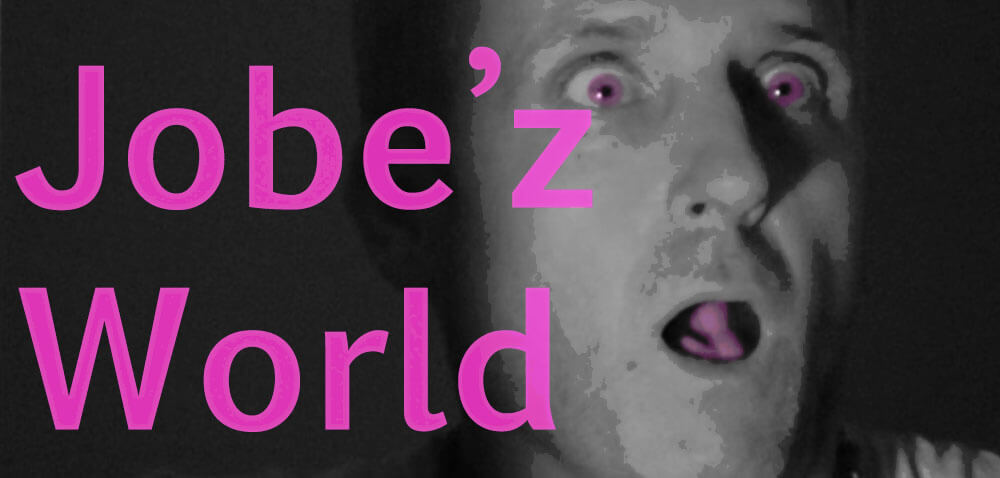 JOBE'Z WORLD
dir. Michael M. Bilandic, 2018.
USA. 68 mins.
FRIDAY, APRIL 5 – 7:30 w/Mike Bilandic, Jason P. Grisell, Theodore Bouloukos, and others for Q&A
(This event is $10.)
TUESDAY, APRIL 9 – 10 PM
FRIDAY, APRIL 12 – 10 PM
SATURDAY, APRIL 13 – 10 PM
TUESDAY, APRIL 23 – 10 PM
The latest – and, arguably, greatest – from Bilandic and his stable of collaborators is a downtown elegy dedicated to the nitehawks, weirdos, and recluses that haunt the shadier corners of our fair metropolis. Combining the director's trademark satirical sensibility with a ticking-clock suspense story, JOBE'Z WORLD charts one night in the life of the titular rollerblading pill-slinger (Jason P. Grisell) and his beastin' cadre of tough customers. Jobe's otherwise average workday takes a turn for the bizarre with a special delivery for master thespian Royce David Leslie, a larger-than-life A-list star heartily portrayed by Theodore Bouloukos (recently anointed by New Yorker critic Richard Brody as "a secret weapon of independent cinema!"). After Leslie's livestreamed drug overdose goes viral, Jobe takes to the streets, evading paparazzo and police with mercurial swiftness and an armload of disguises. Spacey, succinct, and side-splittingly hilarious, here's a chance to see one of the year's best.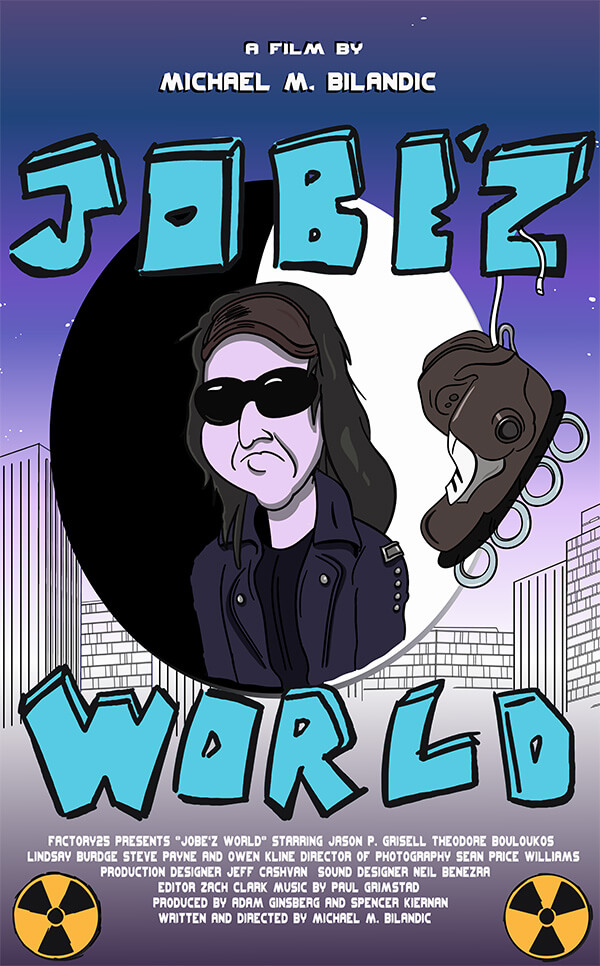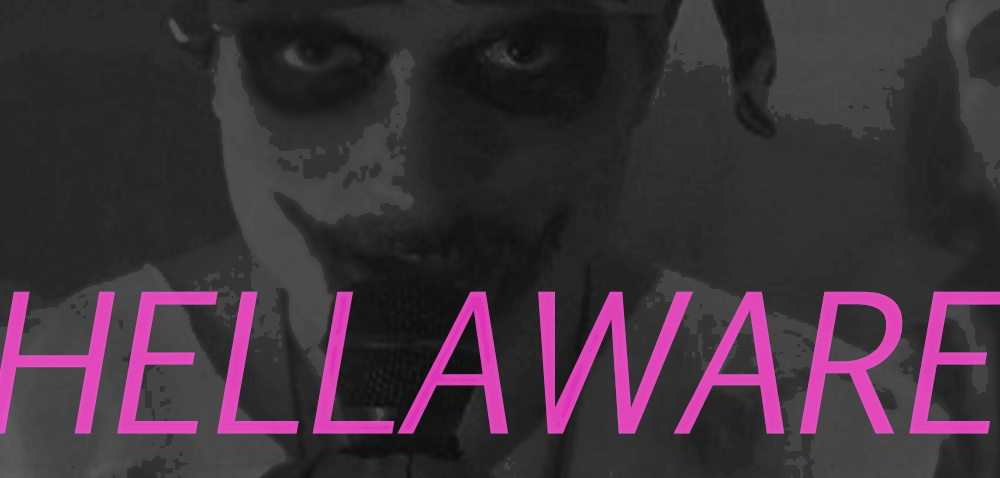 HELLAWARE
dir. Michael M. Bilandic, 2013.
USA. 73 mins.
SATURDAY, APRIL 13 – 7:30 PM w/Mike Bilandic, Keith Poulson and others for Q&A
(This event is $10.)
THURSDAY, APRIL 11 – 10 PM
TUESDAY, APRIL 16 – 10 PM
TUESDAY, APRIL 23 – 7:30 PM
Local heartthrob Keith Poulson stars as aspiring photographer Nate, whose disgust with – and desire for – art-–world legitimacy leads him down the darkest alleys of the world wide web and into the thick of rural America's rap-rock scene. After a bro-y photoshoot with a group of teenaged, would-be Juggalos, Nate achieves meteoric success as a documentarian of backwoods subculture – but at what cost? The tenuous nature of "authenticity" and a wicked examination of the contemporary art industrial complex dog our hero's journey from poseur hanger-on to enfant terrible. The sinister nature of his sudden success – like the subjects themselves – is a mere stepping stone, sending Nate and his pals hurtling toward a schadenfreude-laden conclusion that scratches every bitter itch.

HAPPY LIFE
dir. Michael M. Bilandic, 2009.
USA. 73 mins.
SATURDAY, APRIL 20 – 10PM w/Mike Bilandic & cinematographer Sean Price Williams and others for Q&A
(This event is $10.)
MONDAY, APRIL 8 – 10 PM
WEDNESDAY, APRIL 25 – 7:30 PM
SUNDAY, APRIL 28 – 7:30 PM

"Culture is like a pendulum… statistically, it's going to swing back in my direction."
Bilandic's first feature outing is a portrait of the artist as an aging trance DJ that predates the inevitable revival of this head-crushing dance genre by a good decade. Released in 2009 to considerable acclaim – including glowing reviews from Variety and the New York Times – the swift and scrappy dark comedy follows schlubby record store proprietor/mixmaster Keith as he attempts to save his business from the gaping maw of hyper-gentrification. Shot on bleeding, beautiful digital video by cinematographer Sean Price Williams, and executive produced by Abel Ferrara, HAPPY LIFE is a film about nostalgia that, in the ten years since its release, has matured into a document of a recent past gone by.
MIKE MADNESS MIDNIGHT: A YOUTUBE JOURNEY
dir. The Internet, 1989 – ????
USA. ???? mins.
SATURDAY, APRIL 20 – MIDNITE
ONE NIGHT ONLY!
In addition to being among New York's Finest [Directors], Michael M. Bilandic is world-renowned for his abundant gifts as a champion YouTube surfer and found web art curator. Who knows what's coming up in the rotation with MB in the driver's seat? Satiate your rabid curiosity for a paltry $5!