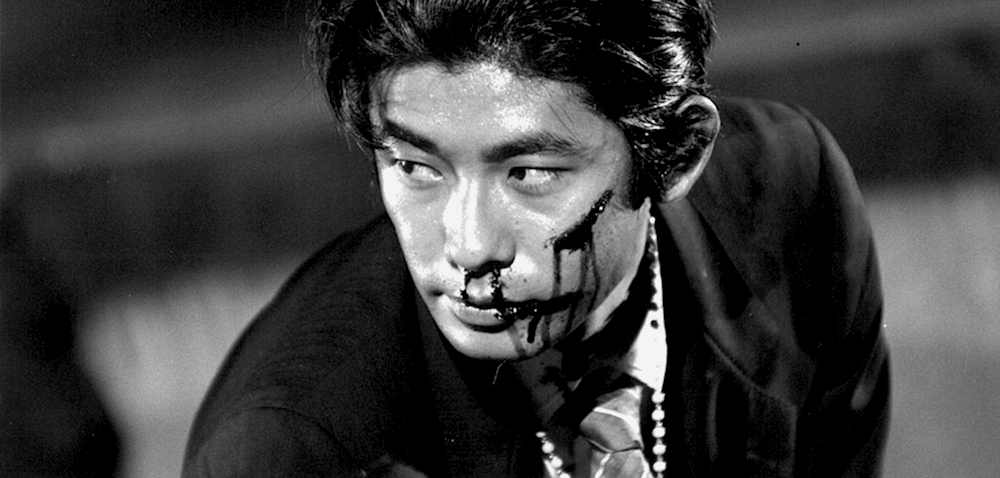 Movies-wise, Mike Hammer – the hard-boiled private dick antihero created by master pulpist Mickey Spillane – was most memorably rendered by Ralph Meeker in Robert Aldrich's atomic-anxiety noir classic KISS ME DEADLY. There was also I, THE JURY two years prior (starring Biff Elliot) and the ill-advised Armand Assante remake three decades later. But less famous is Japanese auteur Kaizô Hayashi's surrogate "Maiku Hama", hardheaded as ever but occasionally lacking one in the chamber – running his office out of an ancient movie palace, where clients have to buy a ticket (no exceptions!) to get in. This March, Spectacle is pleased to present three unsung classics of Japanese neo-noir: this is MAIKU HAMA, #1 PRIVATE EYE, embodied immortally by the rubber-faced Masatoshi Nagase (most famous for his starring turn in Jim Jarmusch's MYSTERY TRAIN), who would reprise the character in a made-for-TV followup decades later.
(Special thanks to Film Detective Pictures.)
---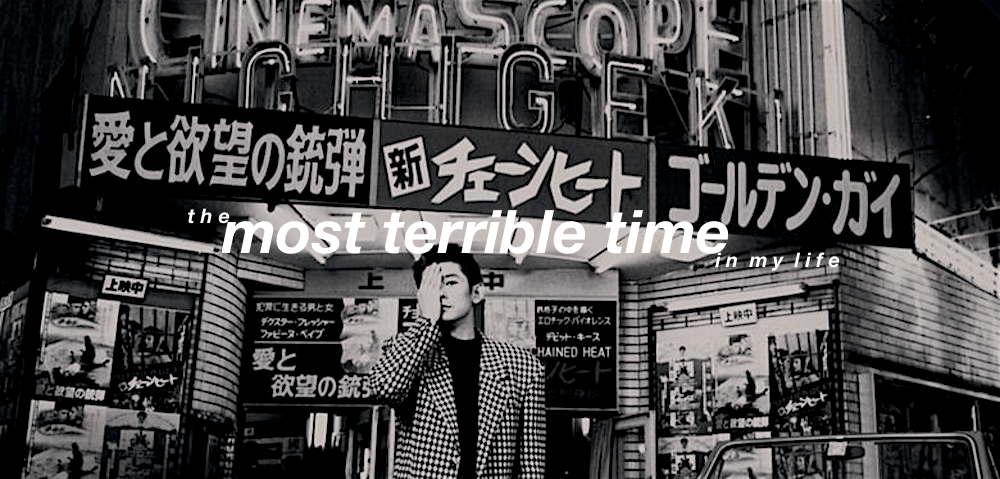 THE MOST TERRIBLE TIME IN MY LIFE
(我が人生最悪の時)
dir. Kaizô Hayashi, 1994
92 mins. Japan/Taiwan.
In Japanese with english subtitles.
THURSDAY, MARCH 1 – 10 PM
THURSDAY, MARCH 8 – 10 PM
THURSDAY, MARCH 15 – 7:30 PM
FRIDAY, MARCH 23 – 7:30 PM
MONDAY, MARCH 26 – 7:30 PM
Hayashi's breakout THE MOST TERRIBLE TIME IN MY LIFE is still the most famous of the three MAIKU HAMA pictures. After losing a finger trying to protect a Chinese restaurant employee from a local hoodlum, Hama is contracted to find the waiter's long-lost twin brother, plunging him into an intense rivalry between Taiwanese and Japanese gangsters (including a small role by TETSUO: THE IRON MAN auteur Shinya Tsukamoto!) Hayashi embosses the story in sleek CinemaScope black-and-white, anchoring its allegiances to filmmakers like Seijun Suzuki and Kihachi Okamoto – a whirling pop-art whodunit that moves so fast you barely have time to notice its ice cold satiric streak.
---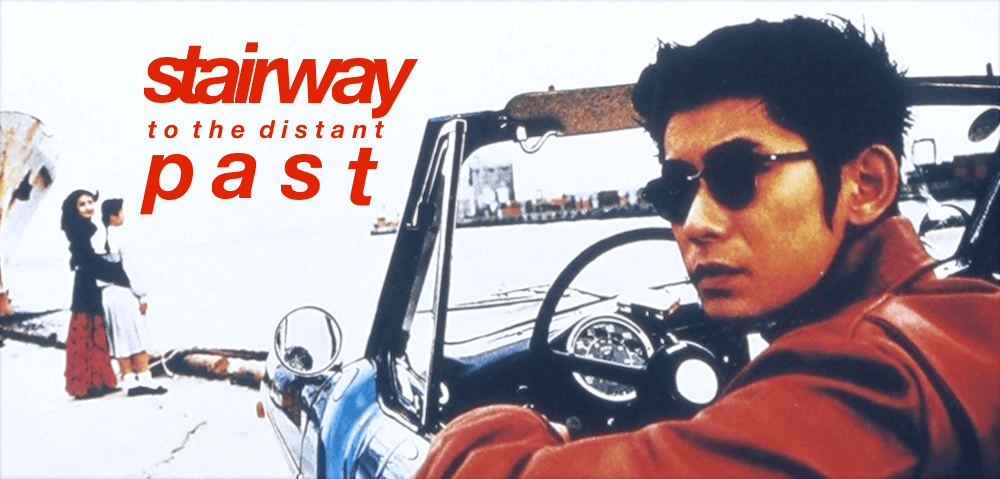 STAIRWAY TO THE DISTANT PAST
(遥かな時代の階段を)
dir. Kaizô Hayashi, 1995
101 mins. Japan.
FRIDAY, MARCH 2 – 10 PM
TUESDAY, MARCH 6 – 10 PM
WEDNESDAY MARCH 14 – 7:30 PM
WEDNESDAY, MARCH 21 – 10 PM
FRIDAY, MARCH 23 – 10 PM
In Japanese with English subtitles.STAIRWAY TO THE DISTANT PAST is a mile-a-minute tragi-comedy in the cinema du look vein of Luc Besson and Jean-Jacques Beneix, wherein Hama and his kid sister (Haruko Wanibuchi) go on the hunt for their long-missing parents among the flotsam of Yokohama's underworld. While Hama continues spending more time getting his ass kicked than solving mysteries, long-denied traumas and disappointments have a way of reasserting themselves, while street toughs on sea-doos remind Hama his every move is being watched. After switching from comedy to mystery in THE MOST TERRIBLE TIME OF MY LIFE (to rib-bruisingly funny effect), STAIRWAY ups the ante to include to a surprisingly heartfelt story of family reconciliation (against the usual mob-warfare backdrop.)
---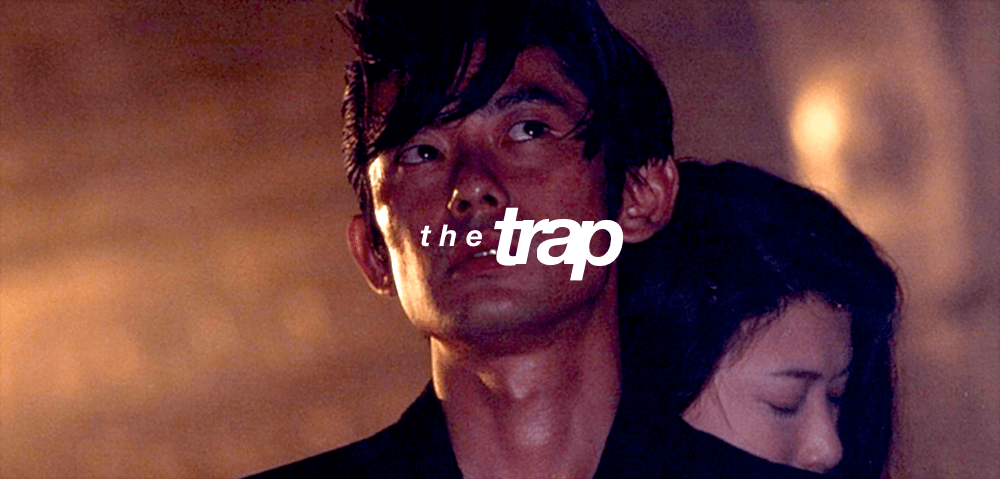 THE TRAP
(罠)
dir. Kaizô Hayashi, 1996
106 mins. Japan.
In Japanese with English subtitles.
TUESDAY, MARCH 6 – 7:30 PM
WEDNESDAY, MARCH 14 – 10 PM
FRIDAY, MARCH 23 – MIDNIGHT
MONDAY, MARCH 26 – 10 PM
THURSDAY, MARCH 29 – 10 PM
Hayashi would give his fans a pulse-pounding, breathtaking surprise in 1996's THE TRAP – a film whose macabre bleakness flies in the face of the go-for-broke goofiness of the trilogy's first 2/3rds. Making a decent living and finding himself in love for the first time, Maiku Hama would appear to have turned a corner – until a murderer goes on a streak poisoning innocent women, and leaving Hama's fingerprints behind. The same duo of annoying police detectives are following him, but they've been privy to his shenanigans before; Hama is a doofus, not a serial killer. Hayashi uses a straightforward descent-into-hell scenario to indulge in narrative detours both surreal and faux verite; THE TRAP appears to embody a few different movies at once, a perfect analog for Hama's queasy, uncertain headspace as he gets further down the trail of the killer.