The summer of 2017 marks the 50th anniversary of 1967's Summer of Love and, um, yeah…guess that shit didn't work out so well? In honor of the Baby Boomer's failed attempt at worldwide good vibes or whatever, Spectacle presents these three made-for-tv movies from the 1970s highlighting the less groovy side of tuning in, turning on and dropping out.
---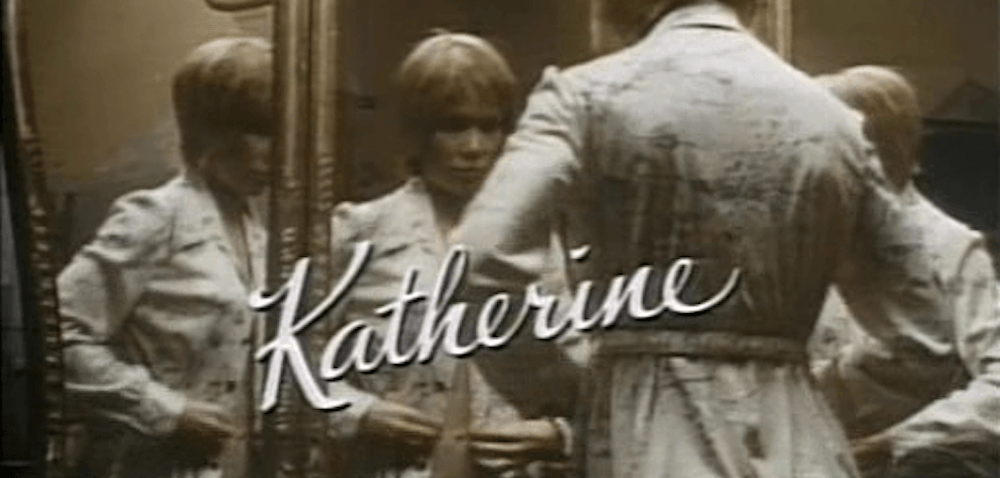 Katherine
dir. Jeremy Kagan, 1975
USA, 96 minutes
English

FRIDAY, SEPTEMBER 1 – 10 PM
WEDNESDAY, SEPTEMBER 6 – 10 PM
MONDAY, SEPTEMBER 11 – 10 PM
After her heartbreaking turn in Terence Malick's Badlands and before achieving icon status in Brain DePalma's Carrie, Sissy Spacek (who early in her career had recorded a novelty song about the shamefulness of Yoko Ono and John Lennon's nudity on the cover of Two Virgins) played the title role in this made-for-TV movie about a wealthy debutante who heads down a self-destructive spiral of drugs and dire circumstances as she embraces the revolutionary counterculture of her time.
In additon to Spacek, the film stars Art Carney (known mainly as the sidekick on the Honeymooners, but in fact a terrific actor), a pre-Fonzie Henry Winkler, Julie Kavner (a star on the show Rhoda at the time and later the voice of Marge Simpson) and Jane Wyatt (Lost Horizon, Star Trek IV: The Voyage Home).
Director Jeremy Kagan would go on to somewhat lighter fare, including the noir comedy The Big Fix, the Hassidic drama the Chosen, the sequel to the Sting and childhood favorite the Journey of Natty Gann.
---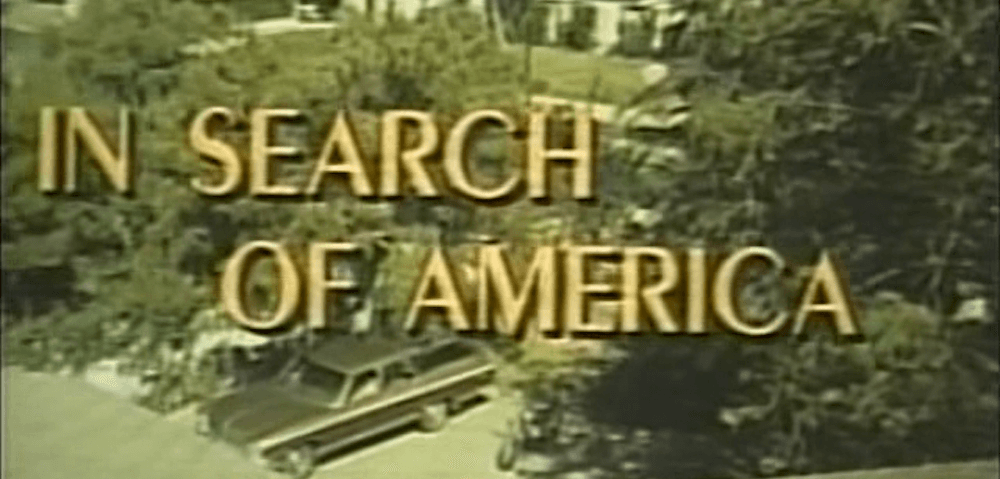 In Search of America
dir. Paul Bogart, 1971
USA, 75 minutes
English
MONDAY, SEPTEMBER 4 – 7:30 PM
TUESDAY, SEPTEMBER 12 – 10 PM
WEDNESDAY, SEPTEMBER 20 – 10 PM
College dropout Mike Olsen (Jeff Bridges, mere months away from the Last Picture Show and Fat City would cement his status as one of the greatest actors of his generation), a college dropout, convinces his family to pack up a refurbished Greyhound bus and go off in search of what's "going down" in the "real America" (apparently Mike also dropped out of Easy Rider before seeing the last scene). They don't make it very far, but, hey, who does?
Originally made for TV, In Search of America has a fantastic cast including Bridges, Vera Miles (The Searchers, plus the Wrong Man and Psycho with Hitchcock), Kim Hunter (A Streetcar Named Desire, Planet of the Apes), Sal Mineo (Rebel Without a Cause and later Escape from the Planet of the Apes with Kim Hunter), Tyne Daly (who went from this to the Susan Sontag scripted Play It As It Lays to the Dirty Harry sequel the Enforcer to a long stint as Lacey on TV's Cagney & Lacey), Gylnn Turman (later in Cooley High and Bergman's The Serpent's Egg, then on A Different World and The Wire) and Tom Baker (of Warhol's "I, A Man").
Director Paul Bogart was a TV stalwart who made a number of interesting films including the post-noir Marlowe (with James Gardner as Raymond Chandlers titular detective), the socially conscious race drama Hall of Anger (with Bridges and Calvin Lockhart), and the inexplicably popular religious comedy Oh God,You Devil, starring Bob Denver and George Burns.
Screenwriter Lewis John Carlino seemed to specialize in post hippie bummers- his other credits include Frankenheimer's Seconds, The Mechanic (possibly the best Charles Bronson film) and the relentlessly downbeat 1970s adaptation of Yukio Mishima's The Sailor Who Fell From Grace With The Sea.
---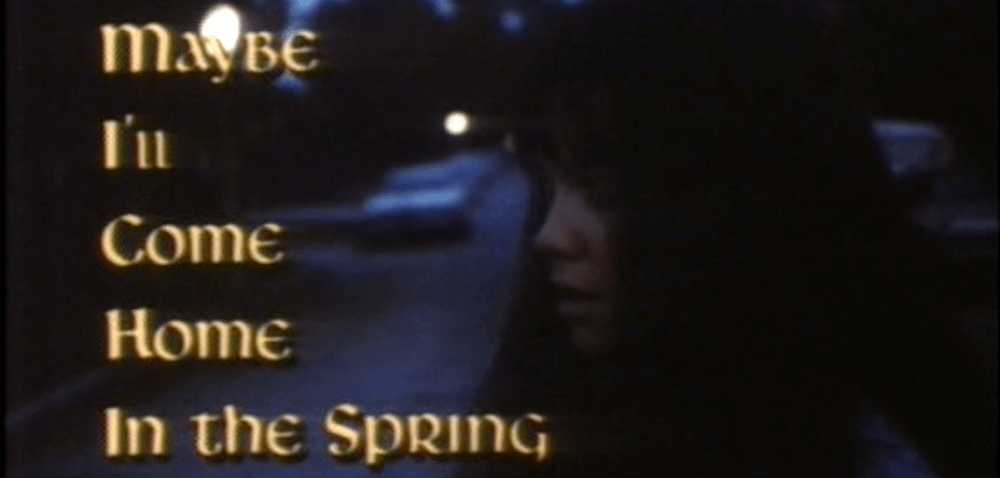 Maybe I'll Come Home in the Spring
dir. Joseph Sargent, 1971
USA, 74 minutes
English
TUESDAY, SEPTEMBER 5 – 7:30 PM
MONDAY, SEPTEMBER 11 – 7:30 PM
SATURDAY, SEPTEMBER 23 – 5 PM
After her stints as Gidget (great show btw) and the Flying Nun, Sally Field took on a more serious role as Dennie, a hippie burnout who tires of eating garbage (literally) with her boyfriend David Carradine (a year before his breakout role on Kung-Fu) and returns to her disapproving suburban family, only to find her younger sister starting to stray down the same path of hippiedom that can only lead to eating garbage (literally) with David Carradine. The square parents are played by Jackie Cooper (once a Little Rascal, later Perry White in Superman: The Movie) and Eleanor Parker (The Sound of Music). Director Joseph Sargent was a TV vet (Star Trek, The Man from UNCLE, Larry Cohen's the Invaders) and would go on to make the superior technothriller Colossus: The Forbin Project. Sally Field would go on to appear with Jeff Bridges in a breakthrough role in Stay Hungry in 1976, going on to win two Oscars and three Emmys throughout her long career. Despite appearing in The Long Goodbye and Death Race 2000, as well as numerous blockbusters and cult films, things would not work out as well for the impulsive David Carradine.