In partnership with Gravel Road Distribution, Spectacle is thrilled to exhibit a handful of deep cuts from the heyday of South African blaxploitation cinema, excavated and restored by Cape Town-based Retro Afrika Bioscope. Many of these were developed under a government subsidy spearheaded by one Tonie van der Merwe, the white owner of a construction company who realized there was an opportunity to produce and screen inexpensively made genre films in impoverished Black townships. (In a 2015 Guardian interview, van der Merwe said, "We used all of my equipment as props. My diggers. My airplane. My cars.")
The ensuing "B-Schemes" are complicated: they star entirely Black casts, yet the movies are apolitical genre thrillers, melodramas, adaptations of South African novels – Van Der Merwe himself is estimated to have worked on nearly 400 of them, a quarter of what was produced until the end of the white-supremacist regime in 1990. Here's how Bevis Parsons, director of CHARLIE STEEL (coming February), described the "B-Scheme" pipeline:
"Distribution was informal to say the least in that a film copy was supplied to an independent (Black) distributor who drove into the countryside far from large cities with a small pick-up truck with a projector, a generator and a portable screen. Posters were usually put up at the rural school and films were generally shown for one night only before moving on to the next venue. I know this sounds primitive but at the time there was little or no infrastructure to do otherwise. Ticket stubs were returned to us to claim subsidies on each movie and these returns were carefully audited by the department of Trade and Industry, which oversaw the B-scheme subsidy."
Retro Afrika Bioscope is dedicated to saving, restoring and distributing these films worldwide, including making each of them available streaming on their website. The favored masterpiece is 1986's Zulu-language desert western UMBANGO – THE FEUD – coming to Spectacle in February.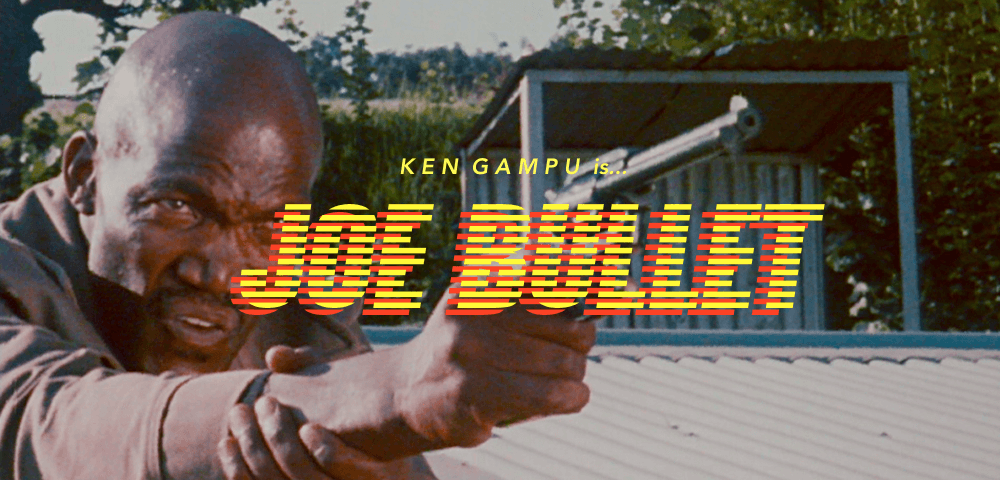 JOE BULLET
dir. Louis de Witt, 1973
79 mins.
In Afrikaner English.
WEDNESDAY JANUARY 2 – 7:30 PM
THURSDAY JANUARY 10 – 10 PM
MONDAY JANUARY 14 – 7:30 PM
THURSDAY JANUARY 17 – 10 PM
SATURDAY FEBRUARY 16 – MIDNITE
The first South African film with an all-Black cast, JOE BULLET was shown twice before it was banned by government censors – producer Van der Merwe would later say that "in those days, it was taboo for a black man to have a firearm." Anchored by the steely yet mega-charismatic performance of Ken Gampu, JOE BULLET is an apartheid-era answer to SHAFT and SUPERFLY, a must-see for any connoisseur of international action cinema. Gampu plays Joe as a karate master with a cocky sneer, an indefatigable wardrobe and an uncanny grip on logistics; his supervision of the safety of the neighborhood soccer team (The Eagles) runs him afoul of mobsters who want to bump off the top players, thus preventing the team from winning the championship. A number of run-ins ensue, dazzling miniature set pieces blending wooden acting with hushed asskicking (martial arts and otherwise), and fascinating snatches on-location naturalism. Among Gampu's claims to fame was convincing the racist Afrikaner government to allow a stage performance of OF MICE AND MEN; he would later star in films including ZULU DAWN, Cornel Wilde's THE NAKED PREY and THE GODS MUST BE CRAZY.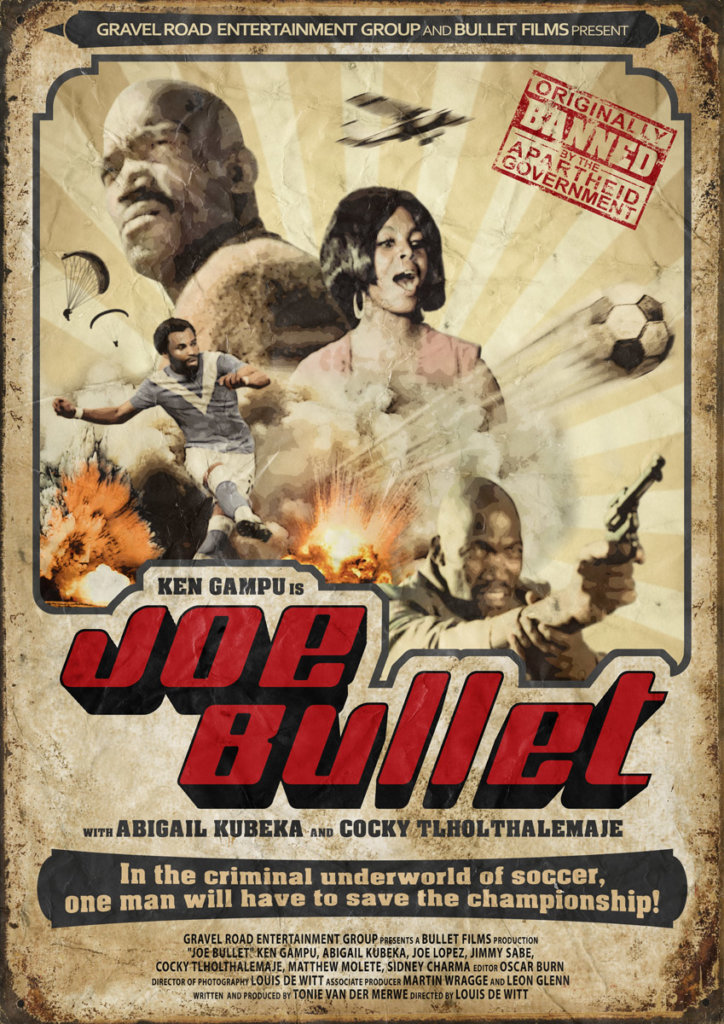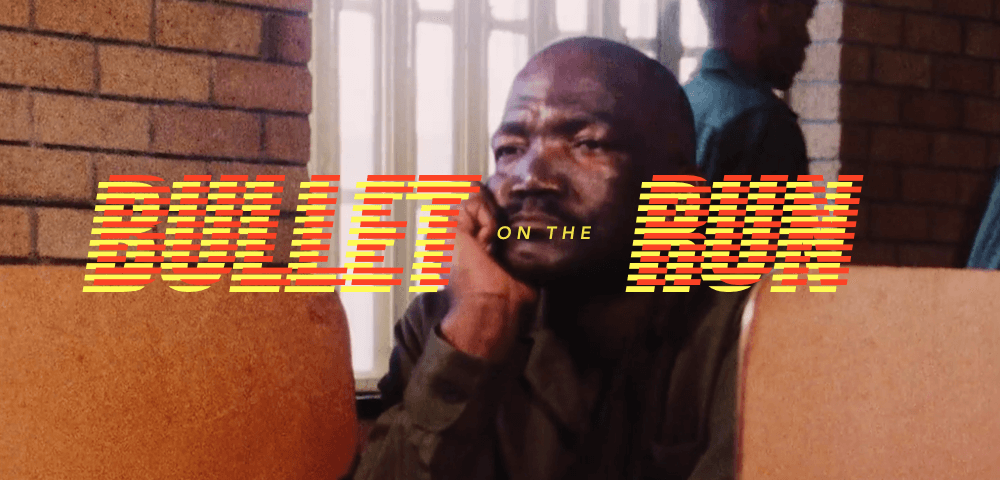 BULLET ON THE RUN
dir. Tony van der Merwe, 1982
90 mins.
In Afrikaner English.
SUNDAY, JANUARY 20 – 5 PM
THURSDAY, JANUARY 24 – 7:30 PM
MONDAY, JANUARY 28 – 7:30 PM
WEDNESDAY, JANUARY 30 – 10 PM
SATURDAY FEBRUARY 23 – MIDNITE
This time, Bullet stakes his reputation on the line by infiltrating one of South Africa's toughest prisons to unfold the mystery of a police corruption ring lorded over by a mob boss known only as "Snake", with whom Bullet has deep – and bitter – roots. What initially starts as a funky shoot-em-up goes full courtroom drama, crime procedural and finally becomes an archetypal prison film, as Bullet must band together with other ripped-off inmates to fight Snake's minions. BULLET ON THE RUN expands the world of the first film, including more elaborate stunts, and setting Joe up with a bashful folk singer named Patience (Thandi Mbongwe). As in JOE BULLET, the blood is neon-fluorescent while every moment of violence (including car chases, a dam crossing, one character getting sand thrown in their eyes, another falling backwards and hitting their head on a rock) lands with jarring brutality.