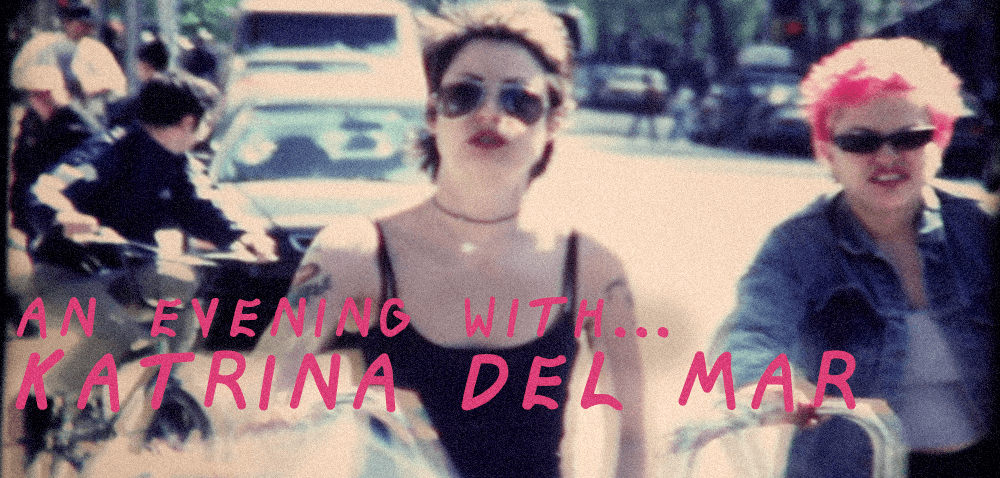 AN EVENING WITH KATRINA DEL MAR
Dir. Katrina del Mar, 1999-2018
US, TRT 90 mins
SUNDAY MAY 13 – 7:30p FILMMAKER IN PERSON
WEDNESDAY MAY 16 – 7:30p FILMMAKER IN PERSON
Throughout her decades-long career as a photographer and filmmaker, Katrina del Mar has been described as "intimidatingly badass" (The Huffington Post), "a speedy person" (Eileen Myles), and a producer of "filth of the highest quality."
Her obsession with Americana iconography — pinups, burlesque, superheroes and leather-jacketed toughs — strikes an immediate dichotomy with her feeling most at home among queer outcasts caked in the urban grime of New York. Typically armed with an 8mm camera, her extreme close-ups and jarringly visceral cutting cast a beautiful, flickering spell. She and her friends — skaters, musicians, and punks — become larger than life figures with an unforgettable allure.
In addition to showing her iconic, rarely-screened GANG GIRL TRILOGY, Spectacle is proud to welcome del Mar for an overview of her career. The program features scuzzy No-Wave video experiments, rock and roll lesbian vampires, episodes of her plotless experimental hangout webseries delMarvelous, and a look at her upcoming feature doc about her artist/mail carrier father (plus other surprises).
Special thanks to Katrina del Mar and Kristen Fitzpatrick.