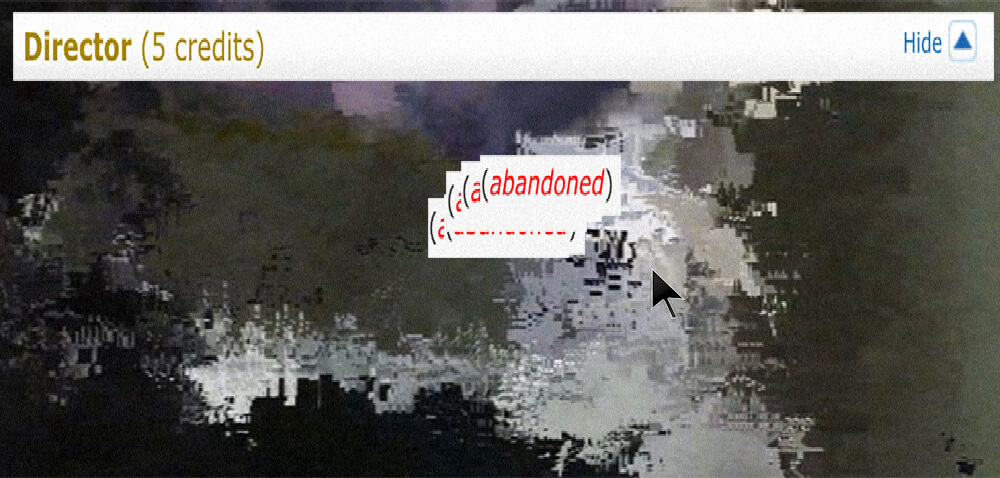 SUNDAY, JUNE 17th  – 7:30 PM
FILMMAKER IN PERSON! ONE NIGHT ONLY!
(THIS EVENT IS $10)
Zia Anger's film and video work has played at the New York Film Festival (MY LAST FILM with Rosanna Arquette and Lola Kirke), New Directors/New Films (2015's I REMEMBER NOTHING), Maryland Film Festival, Locarno, Basilica Soundscape and others. She has collaborated with Jenny Hval, Angel Olsen, Beach House, and Mitski.
You may have seen some of her work. She is particularly adept at depicting characters, typically women, in various stages of fragmentation — identities blend and the seams of personas are frayed.
You have not seen other work of hers. No one has. The internet, perhaps of its own officiary volition, has deemed it "abandoned." For one evening, we will attempt to recover it: embarking down the shadowy online systems that entomb the unscreened works of independent film, through hyperlinks and password protected screeners. Join the filmmaker at Spectacle this June for an in-person, semi-improvisatory discussion and performance.