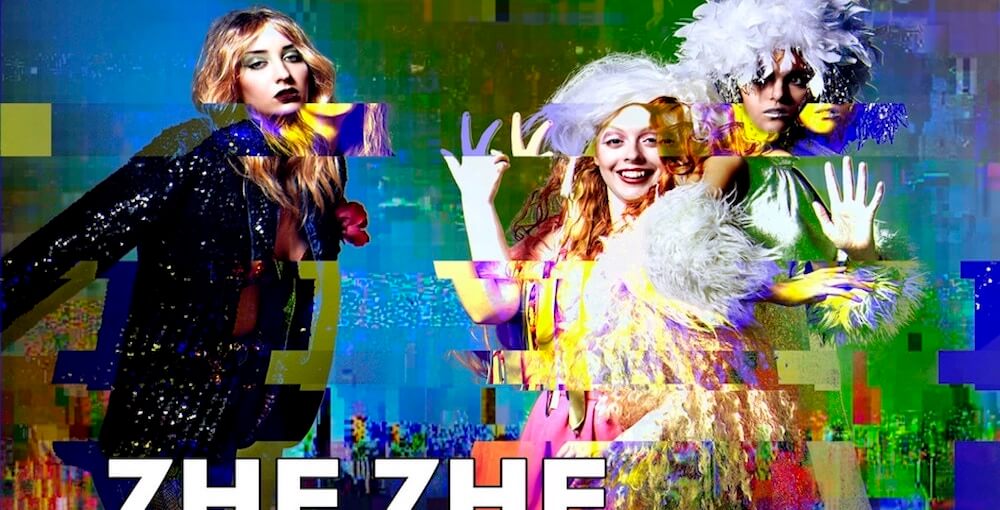 ZHE ZHE: SEASON ONE AND PREVIEW OF SEASON TWO
Dir. E.J. O'Hara, 2014
USA, 102 min.  – 153 min.
SUNDAY, MAY 6 – 5PM (Season 1 only)
SATURDAY, MAY 12 – 7:30 PM (THE WHOLE SHEBANG) – PLUS Q and A WITH CREATORS! PLUS TREATS!
TUESDAY, MAY 22 – 7:30 PM (A little of each Season) – SURPRISE VISIT BY RUBY
WEDNESDAY, MAY 30 – 10 PM (Whatever you want) 
The line between satire and sincere documentation is wonderfully hard to measure, similar to the humor of Casey Jane Ellison and incinerating the year-old question "Why is Millennial Humor so Weird?" If anything, since being released in 2014, the laugh-lines of ZHE ZHE have materialized into a new thrilling 'n' chilling reality. Chewie Swindleborne sells her inflated body for cultural export to Dubai, and now her Ameri-can-a would be bought there with Ethereum from an AI assistant. Mona DeLisa is a timeless wannabe starlet who endures however many OS updates, and Jean D'Arc's cool will never go out of style. Perhaps the biggest cultural shift since the release of ZHE ZHE Season One is the fall of Lena Dunham, which opened up space for web series featuring leads that are not white or from NYC.Not enough has been said about web series ZHE ZHE, which is starting to release episodes from the highly anticipated second season.  The series is based around the contentious relationships of three band-mates, who are magnificently dressed, loudly expressed, and desperate for any foothold of fame in a drippy and stupidly chic New York City.  ZHE ZHE (made up of Jean D'Arc, Mona DeLisa, and the double-crossing Chewie Swindleburne) claws for space in an environment where culture is already buried deep in debt to itself.
Spectacle is also hosting some members of the cast of ZHE ZHE for some of these May screenings. Read some more about the series here, Here and HERE!!
 "The web series is its own brand of surreal, one where extreme earnestness sits next to the offensively rude and "hashtag problematic". You've probably never seen anything like it." – Ripley Soprano for MASK MAGAZINE
ZHE ZHE (full credits):
written by Leah Hennessey (Jean D'arc)
Created by Leah Hennessey, Ruby McCollister (Mona DeLiza), Emily Allan (Chewie Swindleburne) and E.J O' Hara
Cinematography by Max Lakner
SEASON 1:
Episode 1 – That's what Zhe Said 12:35
Episode 2 – It's a Mad Blonde World 14:00
Episode 3 – SICK 13:59
Episode 4 – Zhemale Trouble 15: 54
Episode 5 – Everything You Always Wanted to Know about L.A. 20:33
Episode 6 – The Musical 25:06
SEASON 2:
Episode 1 – Back from the Dead 23:54
Episode 2 – Battle of the Bend 27:01
Episode 3 – (COMING OUT MAY 11) Five High School Paintings