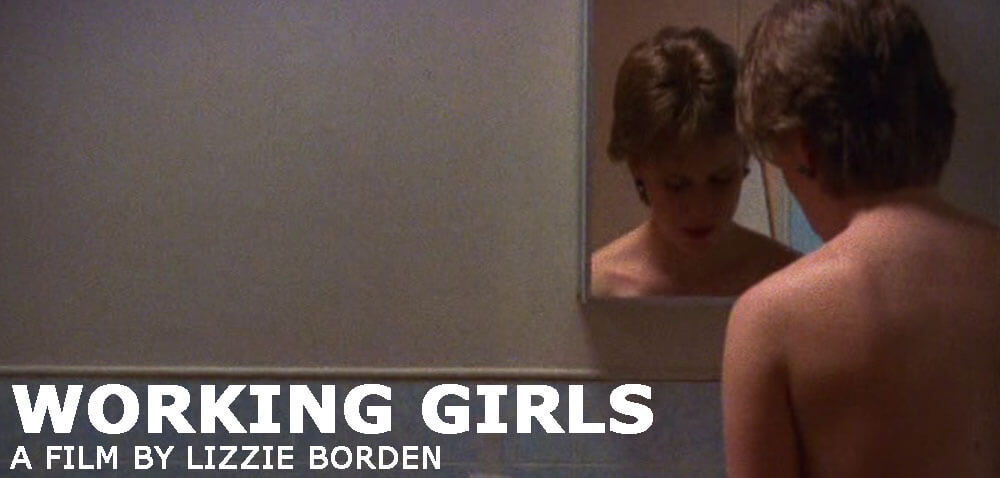 SEX WORK IS WORK is an ongoing benefit series exploring sex work in film, programmed in protest of the SESTA/FOSTA law. All proceeds from this event will go to Lysistrata Mutual Care Collective and Fund.
WORKING GIRLS
Dir. by Lizzie Borden, 1986
USA, 93 min.
THURSDAY, JULY 19 – 7:30 PM
WITH Q and A!
THIS EVENT IS $10
WORKING GIRLS follows Molly (Louise Smith), through one long day working at an upscale brothel in Manhattan. She's ambivalent about her job; she likes the flexibility it affords her, but the stigma associated with it wears her down, and she lies to her live-in girlfriend about what she does for a living. She's also often at odds with her madam Lucy (Ellen McElduff), an uptight Southern belle who micromanages the brothel.
In preparation for the film, director Lizzie Borden (BORN IN FLAMES) spent six months interviewing sex workers about their working conditions and how they felt about their occupation. Informed by these experiences, WORKING GIRLS goes beyond the tired stereotypes of sex work in favor of a frank, nuanced, and often funny workplace drama that is relatable to anybody who's ever had a job—even if navigating other people's sexual quirks wasn't part of it.