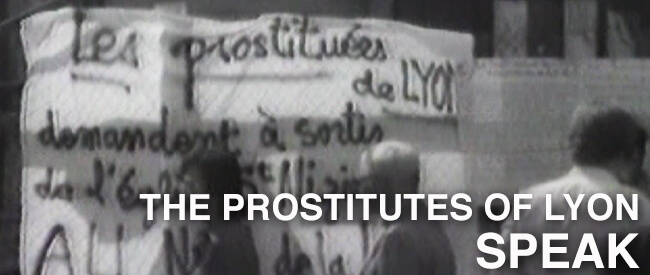 THE PROSTITUTES OF LYON SPEAK
(LES PROSTITUEES DE LYON PARLENT)
dir. Carole Roussopoulos, 1975
46 minutes. France.
In French with English subtitles.
SUNDAY, JUNE 2 – 7:30 PM
ONE NIGHT ONLY!
(This event is $10.)
The state is a pimp. The greatest one!
In 1975, escalating tensions between the local government and sex workers in Lyon, France came to a head. Following a scandal linking the vice squad with area brothels, the police made a show of cracking down on sex workers, dramatically increasing fines for soliciting, and retroactively retrieving an old law which condemned repeat offenders to prison. Dozens of women suddenly faced jail time and the loss of custody of their children.
Pushed to the edge, on June 2nd, about a hundred women took over the church of St. Nizier in the center of Lyon. They set up a dormitory inside the church, as well as a monitor on the street outside to broadcast their message to onlookers and passersby. Their protest action itself was short lived, but it captured national attention, and sparked a wave of similar church occupations throughout France. Today it is commonly regarded as the birth of the modern sex workers rights movement.
Pioneering feminist documentary filmmaker Carole Roussopoulos visited St. Nizier during the occupation to speak with activists about their lives, their work, and the repression they faced as sex workers. She recorded these interviews with the utmost simplicity, forgoing artifice to bear witness to their stories. In this vital document, she invites us to do the same.
This program is part of SEX WORK IS WORK, an ongoing benefit series exploring sex work in film, programmed in protest of the SESTA/FOSTA law. All proceeds from this event will go to Lysistrata Mutual Care Collective and Fund.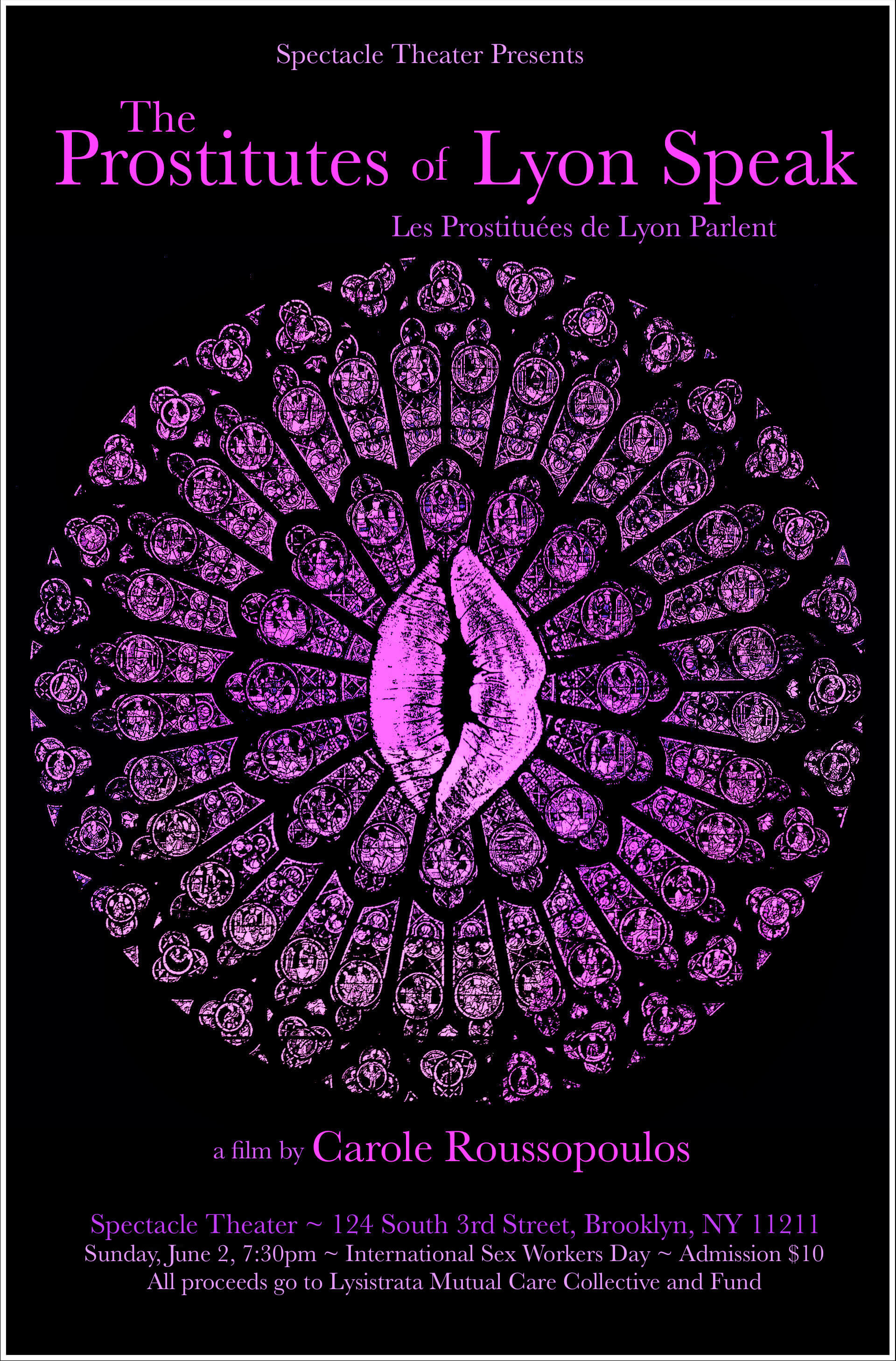 Poster by Henri de Corinth