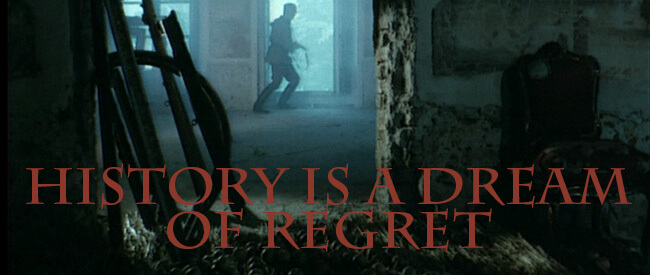 Tadeusz Konwicki's idyllic teenage years in what was then interwar Lithuania ended with the outbreak of World War II. After his high school was shut down, he switched to a different sort of education — as a partisan, fighting first the Nazis, then the Soviet liberators who would annex Lithuania for the next 50 years (just as it had during Czarist domination of the former Polish-Lithuanian republic throughout the 19th century). Fleeing to Warsaw after the break-up of his unit, he became a journalist and writer, initially of popular Socialist Realist novels, but, as he became increasingly disillusioned with Communism by the mid-50s, of works that bitterly probed at the heart of a troubled Poland through memory, dream, and nightmare.
Now known mostly for blackly sardonic novels like 1979's secretly published A Minor Apocalypse, in which a fading writer is selected by his literary peers to set fire to himself in protest of the Communist government, Konwicki also worked throughout his career in writing and directing films. Long unseen in the United States, his final three features of the 70s and 80s capture the end of the Soviet period in feverishly unforgettable images moving back from the present into the nearly mythological Polish literary past.
HISTORY IS A DREAM OF REGRET: THREE FILMS BY TADEUSZ KONWICKI from Spectacle Theater on Vimeo.
---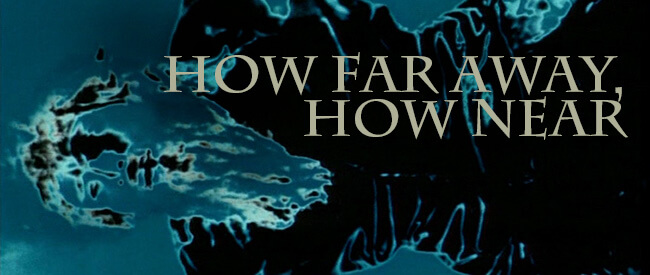 HOW FAR AWAY, HOW NEAR
aka Jak daleko stad, jak blisko
dir. Tadeusz Konwicki, 1972
Poland, 95 minutes
In Polish, with English subtitles
TUESDAY, AUGUST 2

– 

10:00 PM




THURSDAY, AUGUST 11

– 

7:30 PM




MONDAY, AUGUST 15

– 

7:30 PM




SATURDAY, AUGUST 20

– 

10:00 PM
"I'm going to kill a man in 86 minutes." These words launch, as our protagonist reveals an automatic pistol beneath his coat in a public square, one of the great postmodern dreams of Eastern European cinema. This timeframe is not referring to any linear course of events in a story where the present constantly collapses into a tangle of history and memory as elaborate as Wojciech Has' THE HOURGLASS SANATORIUM the following year, but to the deterministic system of the film narrative itself, where all events must inexorably converge in the final confrontation. In this, his most personal film, this opening statement is also that of the director to a complicit audience, accepting the blood on his hands.
The film itself plays out as a metaphysical mystery. Haunted by a friend's suicide, as much as by his memories of lost loved ones and the ever-present specters of WWII, our protagonist moves through the story like a detective in search of larger answers. Archetypal figures and ghosts appear out of the gloom to guide him: a comrade from his old partisan unit, a forgotten love, friends lost in the war, and eerie symbollic figures who pursue him throughout. These encounters thread through exquisitely shot tableaux of the rites and ceremonies of a once-multifaceted Polish culture — a highly ritualized Catholic wedding, a Jewish funeral, an unending booze-soaked party — as well as the oneiric burning houses and sunset landscapes of the mind itself.
Above all, Konwicki's masterpiece is a symphony of regrets: for that which is gone, for that which cannot be saved, and for that which still goes on unchanged. Threading throughout, echoes of the Holocaust, a submerged subject in a post-war Poland that, at the time of shooting, was rediscovering anti-Semitism for political gain, a grim reality alluded to by scenes of departing friends and intellectuals abandoning the the country by train. Inter-war memories recall the macabre premonition presented by a rabbi's death, and the protagonist (channeling Konwicki himself) reflects that his grandfather's identity was never known, making him quite possibly Jewish himself and protected only by omission. Legendarily, the film draws its structure from that of Yom Kippur, the Jewish holiday of atonement and repentance.
---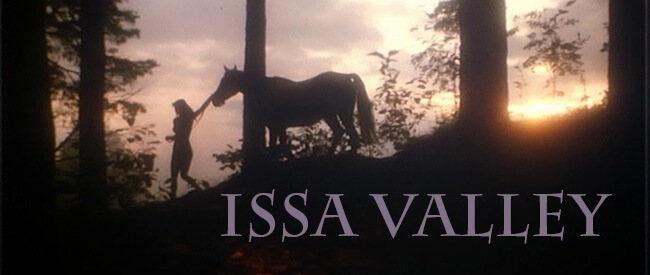 ISSA VALLEY
aka Dolina Issy
dir. Tadeusz Konwicki, 1982
Poland, 110 minutes
In Polish, with English subtitles
MONDAY, AUGUST 1

– 

7:30 PM




WEDNESDAY, AUGUST 10

– 

10:00 PM




SUNDAY, AUGUST 21

– 

5:00 PM




WEDNESDAY, AUGUST 24

 –

7:30 PM
Konwicki's later films continue to dissect the present late-Warsaw Pact Poland, but through the lenses of its literary past. Approached by the family of newly Nobel Prize-winning poet Czesław Miłosz, Konwicki accepted an adaptation of his Issa Valley, a pastoral coming-of-age story that resonated with Konwicki's own youth in interwar Lithuania, a place he returned to again and again in his own works. His film is less directly story than a sweeping expressionist collage of landscape, cultural detail, and melodrama and is above all luminous with nostalgia for the lost world it represents. Despite this, his film is more multifaceted than a simple reminiscence or elegy, dancing from light into the shadow undercurrents of the modern era about to overtake the countryside in the form of two world wars: pious hypocrisies lead to suicide, Lithuanian-Polish tensions explode, children flirt with sacrilege, and a forester, isolated in the landscape, descends into madness and murder. Every image expounds on this balance of light and dark as the entire film seems to have been shot backlit by sunset, as if, as well, capturing the last moments of the entire fading era.
It is ultimately these images that linger in the memory more than any detail that could be conveyed by the synopsis, or the loosely-binding bildungsroman structure. Sun-flared skies, grasping foliage, suggestive spirits that haunt the ridgelines and ornate cemeteries in silhouette, each moment a voice in the chorus of memory. And the voice of Miłosz himself, echoed through his poems in the mouths of the cast, appearing out of character in interludes of modern Poland, as the past continues, always, to bleed inescapably into the present.
---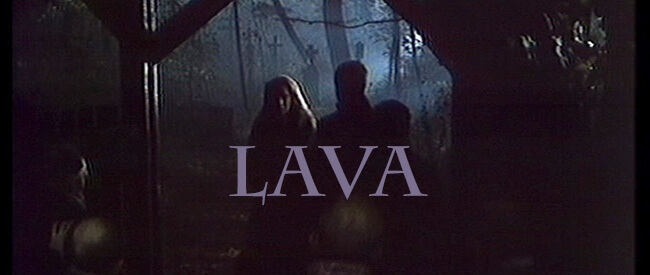 LAVA
aka A Tale of Adam Mickiewicz's 'Forefathers' Eve' aka Lawa
dir. Tadeusz Konwicki, 1989
Poland, 129 minutes
In Polish, with English subtitles
THURSDAY, AUGUST 4

– 

5:00 PM




SATURDAY, AUGUST 20

 –

7:30 PM




THURSDAY, AUGUST 25

 –

10:00 PM
Konwicki's final film was another adaptation, this time of the national epic of Polish literature, Adam Mickiewicz's "Forefather's Eve", a 19th-century romantic poem merging a traditional feast guiding the spirits of the dead the afterlife, thwarted love, and political agitation against the occupying Russian government that abolished Poland as an independent state from 1795 until World War I. Though the Russian oppressors that sent Mickiewicz into exile in 1824 for student political involvements were Tzarists, the parallels were not lost on Soviet censors following WWII, who banned performance of the work as part of a general cultural-political crackdown in 1968. It's no coincidence that Konwicki was only able to get his film version produced in the twilight days of the Warsaw Pact's dissolution at the end of the 80s, sounding a final death knell for Russian goverment in Poland.
The film itself, interweaving Mickiewicz's life and multiple plot threads with post-modern panache, shows Konwicki's film magicianship in full effect. Non-diegetic shots of modern and pastoral landscapes break into monologues to spread their relevance over the whole of Polish history, cameras lurch past despotic Russian governors in period attire to display cars passing on the street outside, and Mickiewicz appears in various proxies, as an impassioned agitator inciting fellow prisoners in the limbo of political incarceration and then as a spectral poet (portrayed by the great Gustaw Holoubek, who also haunts HOW FAR AWAY, HOW NEAR) pouring out vitriol against oppression and against God across time and space. The stand-out sequences fully embody Mickiewicz's 19th century romanticism — a gothic nocturnal seance that frames much of the action and suggests that all of Poland may have long existed only in a state of living death, and a sudden breakout into revolutionary song in prison, accompanied only by the clanking percussion of the austere surroundings and somehow attaining an a deathly seriousness with nothing in common with ordinary instances of musical numbers on film.
Dense, beautiful, confounding, and with a breathtaking urgency that comes through undiminished nearly three decades later.