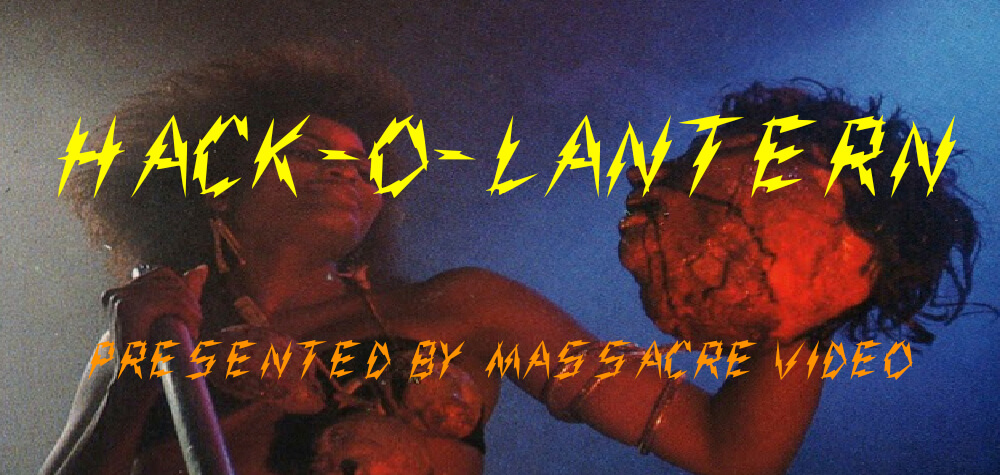 HACK-O-LANTERN
dir. Jag Mundhra
USA, 1988
TUESDAY, OCTOBER 10 – 10 PM
SATURDAY, OCTOBER 14 – 7:30 PM
WEDNESDAY, OCTOBER 18 – 10 PM
FRIDAY, OCTOBER 27 – 10 PM
"A bloody moon…A scream of fear…A night of Living Hell…"
In the heyday of Satanic Panic, director Jag Mundhra (OPEN HOUSE) found a way to blend elements of giallo, supernatural horror, and slashers to create a waking nightmare fueled by heavy metal, blood, and the dark lord himself.
As a young boy Tommy (all-star character actor Gregory Scott Cummings AKA: Mac's dad in It's Always Sunny…) bore witness to the brutal murder of his father on Halloween night by the hand of his cult-leader grandfather (Hy Pyke – who you can see nude in DOLEMITE if you want) and kept the secret for years.
Now 18 Tommy's seemingly kindly, pumpkin delivering, Foghorn Leghorn sounding grandpa is ready to show him "the power of the blood" and bring him into the fold.
As Halloween draws ever closer people close to Tommy start getting bumped off by a killer in a demonic mask wearing the garb of grandpa's cult. Who is this masked killer? Gramps? Tommy himself? …or could it be someone much, much worse.
Long available only on bootleg HACK-O-LANTERN has been lovingly restored from it's original 35mm negative by our friends at Massacre Video and presented this Spectober as a sacrifice to our lord Satan.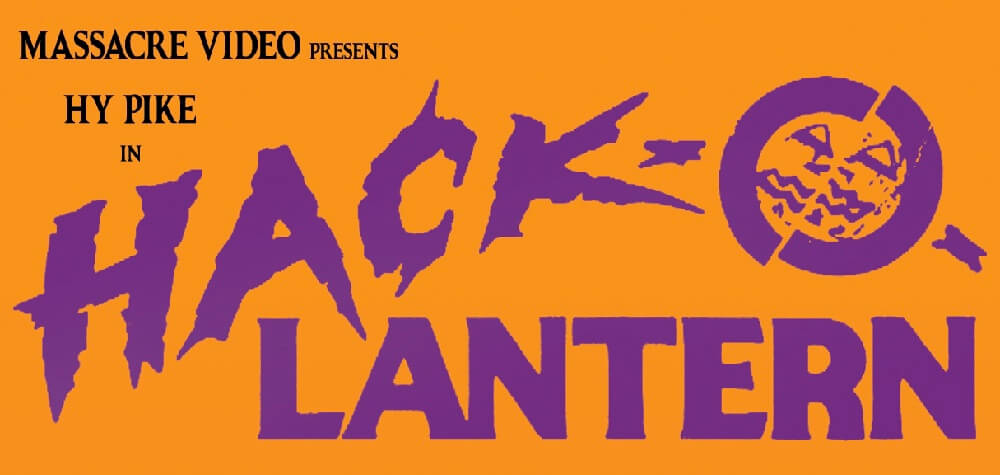 ---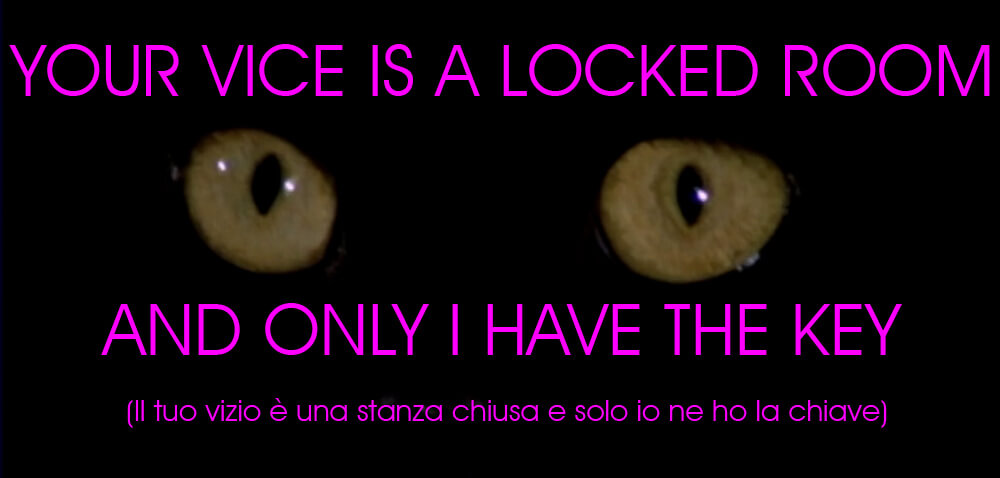 YOUR VICE IS A LOCKED ROOM AND ONLY I HAVE THE KEY
Dir. Sergio Martino, 1972.
Italy. 97 min.
In English
TUESDAY, OCTOBER 3 – 10 PM
SATURDAY, OCTOBER 14 – 10 PM
TUESDAY, OCTOBER 17 – 7:30 PM
SATURDAY, OCTOBER 28 – 7:30 PM
"I don't feel like being involved in one of your spectacles."
Made between ALL THE COLORS OF THE DARK and TORSO, YOUR VICE IS A LOCKED ROOM AND ONLY I HAVE THE KEY is a misanthropic, brooding, manipulative and beautiful treatment of Edgar Allen Poe's story "The Black Cat." It also has a drunk (racist, incestuous, loathsome) author getting J&B shipped by the crate to his house, which might be the gialloest thing ever. Fans of Sergio Martino's earlier film THE STRANGE VICE OF MRS. WARDH (from which this film gets it name) might be thrown a bit by the subdued, sullen quality, but it's part of a greater plan, a plan that includes commune freak-outs, slaughtered mistresses, gratuitous POV (on line with Martino's next film, TORSO) and perhaps greatest of all, Edwige Fenech, of whom we can say nothing without getting the vapors. With a storyline that'll satisfy no-loose-ends mystery fans, enough jaw-dropping cinematography and costuming to please the art crowd, and Martino's thoughtful and visceral style (there's also a great Bruno Nicolai score to sweeten the pot), YOUR VICE…might be Martino's finest.
"A film with that wears its dubious morality on its sleeve, "Your Vice Is a Locked Room and Only I Have the Key" is a tasty bit of giallo goodness. Kinky and cruel, it lives up to its purple prose title and will surely satisfy the appetites of Eurotrash fans." -Tenebrous Kate, Love Train For The Tenebrous Empire.
---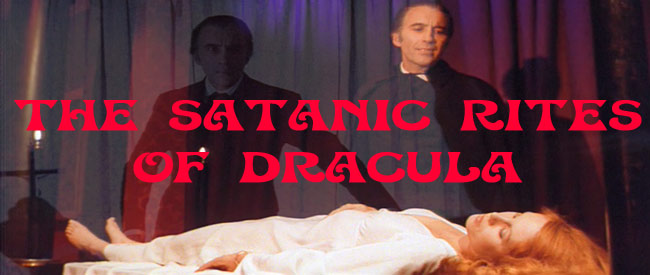 THE SATANIC RITES OF DRACULA
Dir. Alan Gibson, 1973
UK, 87 min.
English
WEDNESDAY, OCTOBER 4 – 10 PM
SUNDAY, OCTOBER 8 – 7:30 PM
FRIDAY, OCTOBER 20 – 10 PM
"Evil rules, you know. It really does."
The last in Hammer's run of Lee vs. Cushing Dracula films, the last Hammer film to use actual occultists as consultants, and a lurid stew of spy tropes, supernatural horror, black masses, THE SATANIC RITES OF DRACULA is considered a lesser Hammer by Anglophiles and dilettantes, but we know better, don't we? Just consider one of the absolute best-ever monologues of cosmic dread and horror from Freddie Jones, playing Julian Keeley, a professor commanded to create a virulent variant on the black plague in order to serve the whims of The Dark Lord Lucifer! Sidestepping earlier period-piece Gothic trappings for a thoroughly contemporary London, it's both sleek and pulpy, with as many gunfights, dirtbike chases, double crosses, regular crosses, basement nightgown covens of undead brides and occult goings-on as anyone could possibly want. A secret sect of British VIPs perform unholy rites of sacrifice in order to appease their abominable lord! It's always fun to watch Lee and Cushing face off, the secret agent/cop drama aspect keeps everything at a brisk clip, and if that's not enough to sell you it literally starts with a black mass in which a woman is sacrificed and returns from the dead!
---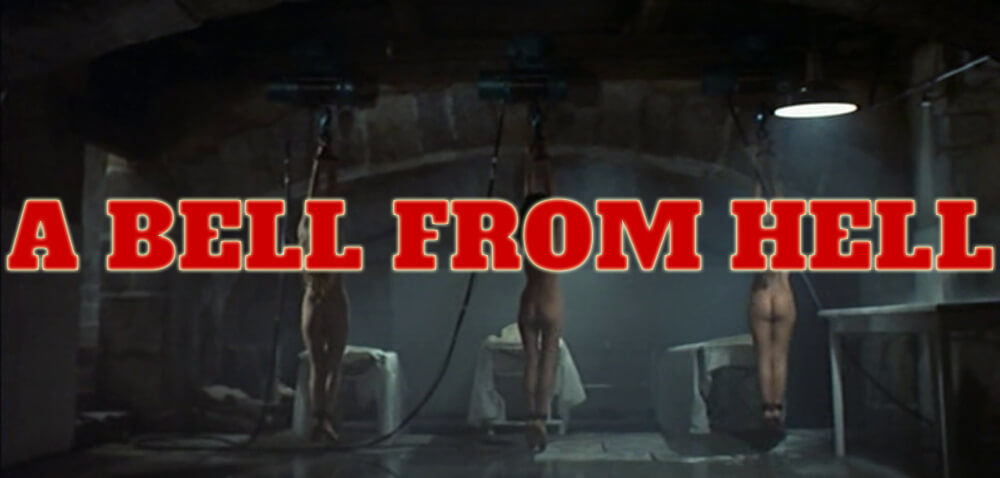 A BELL FROM HELL (La campana del infierno)
Dir. Claudio Guerin, 1973
Spain, 93 min.
In English.
FRIDAY, OCTOBER 6 – MIDNIGHT
SATURDAY, OCTOBER 14 – MIDNIGHT
FRIDAY, OCTOBER 27 – MIDNIGHT
On the final day of shooting A BELL FROM HELL (La campana del infierno), director Claudio Guerin fell from the aforementioned bell tower to his death.He had only one other film (THE HOUSE OF THE DOVES) to his credit. This is all of a part for a film fixated on death, on revenge, on morbidity. A young man returns home from the asylum, where he was committed to usurp his inheritance, to wreak vengeance upon his family: or is it that simple?
Warning: there are several scenes of slaughterhouse footage some viewers might find objectionable.
---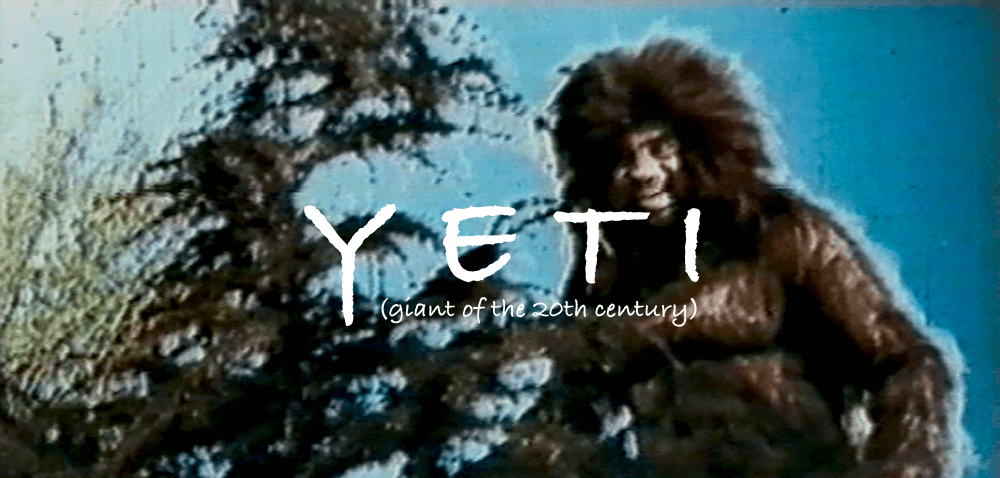 YETI: GIANT OF THE TWENTIETH CENTURY
dir. Gianfranco Parolini, 1977
118 mins. Italy/Ontario.
In American-Canadian English.
SATURDAY, OCTOBER 7 – MIDNIGHT
FRIDAY, OCTOBER 20 – MIDNIGHT
Man, where the hell was GIANT OF THE TWENTIETH CENTURY during last June's MISSING LINKS series? At any rate: some movies are so bad they can only horrify in a new way, redistricting the parameters of imagination further afield than previously considered or conceded. That's Gianfranco Parolini's jawdropping YETI (GIANT OF THE TWENTIETH CENTURY) an epic Italian-Canadian cash-in whose particulate special effects (stitching the nominal YETI into myriad locales around 1970s Toronto, somehow barely beveling the same frames as his puny human victims/lovers) posed an extraordinary challenge to the idea of monster movie verisimilitude forever. Even if the nominal attraction more clearly resembles a screaming white dude covered in (hopefully fake) animal fur, YETI is one for the history books, proudly chest-thumping a sonorous disco theme from "The Yetians" and an unabashed new perspective on Toronto as tax-shelter competitor to Dino De Laurentiis' fantasy-land NYC. Both Parolini and his GIANT are after bigger things than your approval (or even your five dollars): this movie represents an evolutionary psycho-industrial-sexual shakeup whose true lessons have never fully come to pass.
---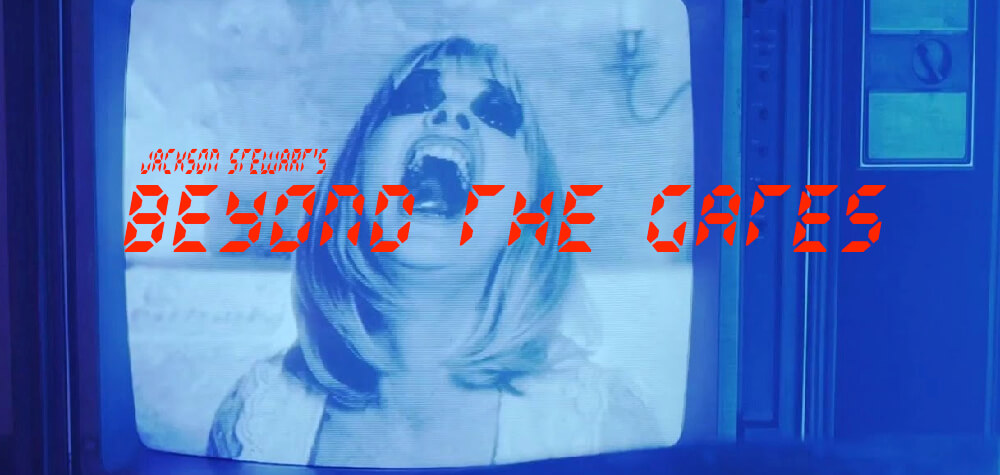 BEYOND THE GATES
dir. Jackson Stewart, 2016
84 minutes, USA
SATURDAY, OCTOBER 28 – MIDNIGHT
Filmmaker Jackson Stewart brings a tribute to the evil's of VHS and tabletop gaming to Spectacle for a special Halloween treat. Barbara Crampton (FROM BEYOND) stars alongside Chase Willamson (THE GUEST) and Brea Grant (Robert Zombie's HALLOWEEN II) in a flick certain to make you reconsider picking up the dice ever again. Jackson's film weaves grief, loss, family, laffs, and gore together and crams them all in a clamshell case of doom. Barbara Crampton steals the show as the host of the deadly game and easter eggs abound for the keen eyed viewer. In an ear so obsessed with nostalgia BEYOND THE GATES delivers for those who ever rolled the bones against the Gatekeeper in the NIGHTMARE board game series. See it to jump-start your Hallo-weekend!