The Farmer's Almanac predicts that Summer 2018 will be hot, muggy, and fully Satanic. These offerings dig deeper into the devil's work than you might have thought possible. We have a direct line to the source, what can we say.
Happy Solstice to you, and welcome to the second installment of SATANIC SVMMER.
---

EVILSPEAK!
Dir. Eric Weston, 1981
USA, 97 min.
In English, no subs
TUESDAY, JULY 3 – 10 PM
FRIDAY, JULY 6 – MIDNIGHT
SATURDAY, JULY 14 – MIDNIGHT
SATURDAY, JULY 21 – 10 PM
WEDNESDAY, JULY 25 – 10 PM
Remember the little kid you used to pick on? Well, he's a big boy now.
Clint Howard plays Stanley Coopersmith aka "Cooperdick", a bullied orphan "welfare case" who's sent off to Military School, where he's bullied relentlessly by students and teachers alike. After finding a diary detailing satanic rituals, he uses his computer-skills to initiate a digital Black Mass to take vengeance on his tormentors.
If you want to see a bunch of men's-rights-activists in training get offed, this is the movie for you. A satanic riff on a gender-bent Carrie you didn't know you needed, screening in its uncut non-domestic form.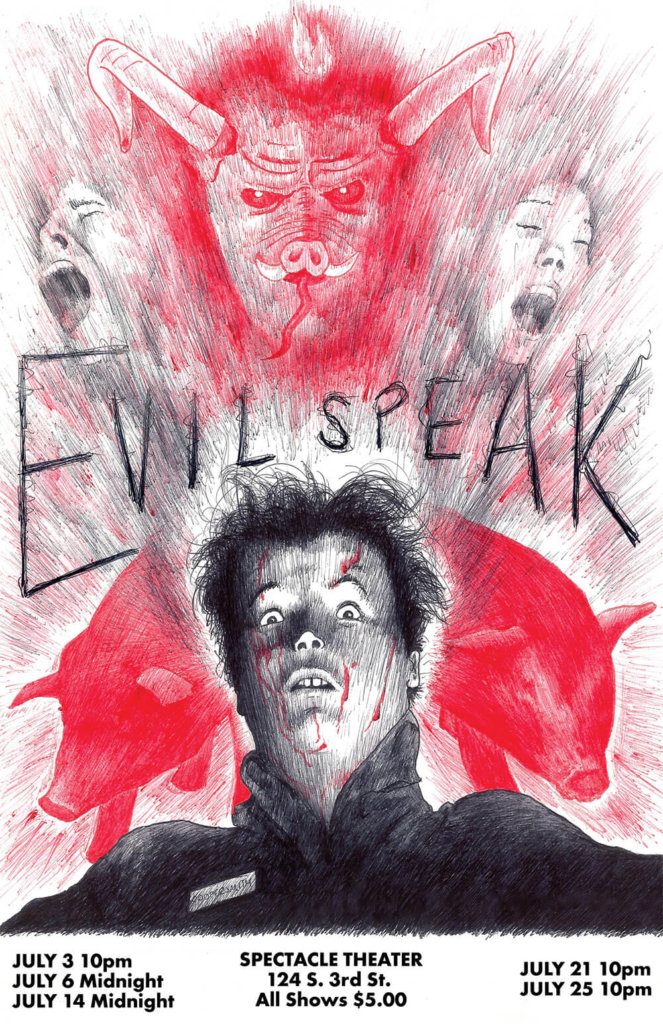 ---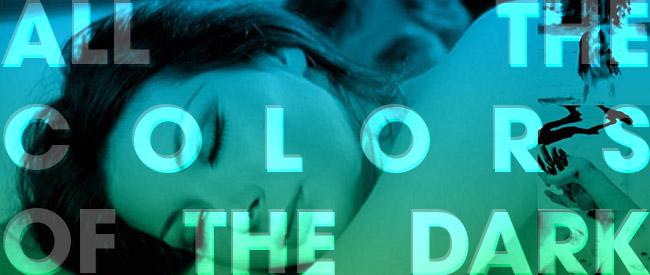 ALL THE COLORS OF THE DARK (Tutti i colori del buio)
Dir. Sergio Martino, 1972
USA, 94 min.
In Italian w english subs
MONDAY, JULY 2 – 10 PM
THURSDAY, JULY 12 – 10 PM
FRIDAY, JULY 20 – MIDNIGHT
MONDAY, JULY 24 – 10 PM
They exist. They bear the Mark of the Devil inside them. They may be your neighbors. They may be your wife, husband, sweetheart. They may even be your children. Their time has come.
Fans of Your Vice is a Locked Room and Only I Have the Key, take note! Sergio Martino directs this Giallo-riff on satanic panic starring Edwige Fenech.
Jane (Fenech) lives in London with her boyfriend Richard. Her mother was murdered when she was young, she recently lost a baby in a car crash, and she's plagued by nightmares of a knife-wielding man. Richard thinks that the cure is vitamins, while Jane's sister recommends psychiatric help.
A new neighbor promises that if she participates in a Black Mass, all her fears will disappear, but instead it just seems to bring her nightmares to life. Is there any way out for her short of death or a living hell??
---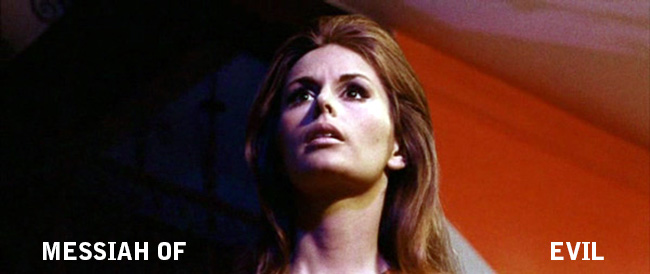 MESSIAH OF EVIL
Dir. Willard Huyck, Gloria Katz, 1973
USA, 90 min.
In English
SATURDAY, JULY 7 – MIDNIGHT
WEDNESDAY, JULY 11 – 10 PM
FRIDAY, JULY 20 – 10 PM
SATURDAY, JULY 28 – MIDNIGHT
MONDAY, JULY 30 – 10 PM
They're peering around buildings at night, and they're waiting. They're waiting for you. And they'll take you one by one, and no one will hear you scream. No on will hear you SCREAM!
Co-directed by the husband and wife team behind the scripts for Indiana Jones and the Temple of Doom and Howard the Duck, this bad acid-trip of a zombie movie takes you into a Lovecraftian beach town where things are very, very off.
When Arletty stops hearing from her estranged father, an artist and painter living in the beach town of Point Dune, she makes a trip to see him despite his prior warnings to stay away.
Come and join the cult of the blood moon as we burn bonfires on the beach and wait for the arrival of the dark stranger. Featuring elaborate and eye popping production design by Jack Fisk (Badlands, Phantom of the Paradise) and a killer electronic score by Phillan Bishop (Kiss of the Tarantula).