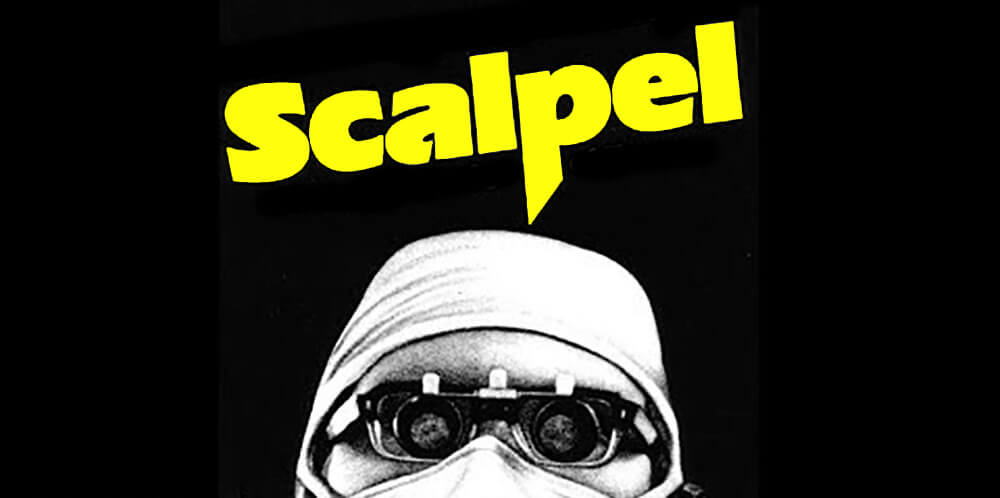 SCALPEL
dir. John Grissmer, 1977
USA, 95 min.
MONDAY, DECEMBER 3 – 7:30 PM
WEDNESDAY, DECEMBER 12 – 7:30 PM
FRIDAY, DECEMBER 14 – MIDNIGHT
WEDNESDAY, DECEMBER 19 – 8:00 PM
SATURDAY, DECEMBER 21 – MIDNIGHT
"A demented version of Pygmalion, with a dash of FRANKENSTEIN and EYES WITHOUT A FACE thrown in." — The Bloody Pit of Horror
He lost the face of the woman he love…so he gave it to someone else. T.V. staple Robert Lansing (Star Trek, Alfred Hitchcock Presents, The Twilight Zone) stars as a deranged surgeon in this exemplary slice of Southern-fried gothic from BLOOD RAGE director John Grissmer and celebrated cinematographer Edward Lachman (KEN PARK, THE VIRGIN SUICIDES).
Lansing plays Dr. Phillip Reynolds, a man whose daughter Heather (Judith Chapman, As the World Turns, General Hospital) has run away from home a year prior following the suspicious death of her boyfriend. When he happens across a young woman one night, her face beaten beyond recognition, the unhinged Reynolds sees his opportunity to put his trusty scalpel to use — hatching a plan to "reconstruct" her face in the image of his missing daughter, and so claim her sizeable inheritance.
---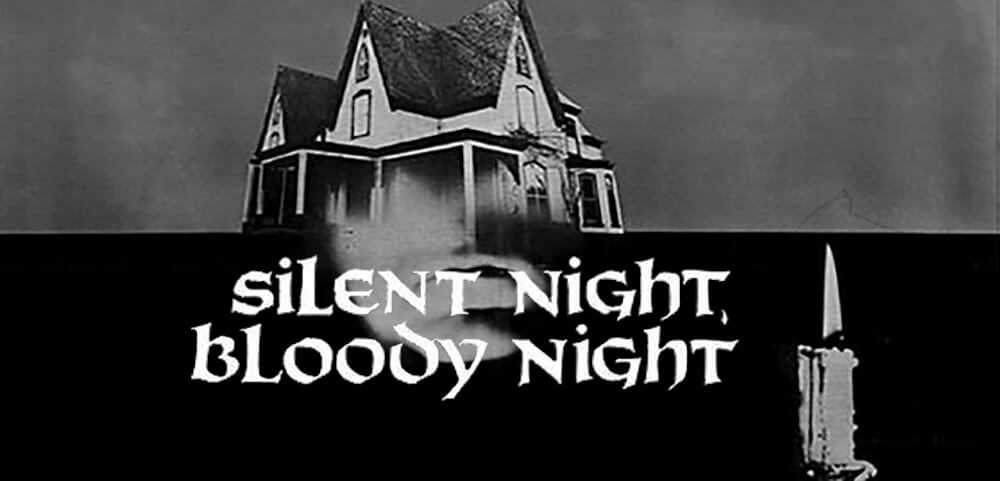 SILENT NIGHT BLOODY NIGHT
dir. Theodore Gershuny, 1972
USA, 81 min.
TUESDAY, DECEMBER 4 – 10 PM
FRIDAY, DECEMBER 14 – 10 PM
SUNDAY, DECEMBER 9 – 5 PM
FRIDAY, DECEMBER 21 – 10 PM
SUNDAY, DECEMBER 23 – 7:30 PM
On Christmas Eve, Wilfred Butler returns home to his house/mental institution and is promptly set on fire and burned to death. The mental institution is shut down, leaving it's inhabitants to wander aimlessly out. Years later, after inheriting his grandfathers estate, Jeffery Butler decides to sell the old place. When he gets to town to seal the deal and open the house back up, he learns some secrets are best left behind closed doors.
A black gloved killer, breathy whispers, a grip of Warhol players including Mary Woronov/Ondine/Candy Darling, John Carradine, scenic Oyster Bay, a co-producer credit for a young Lloyd Kaufman – this one will really stuff your stocking! Though the film was shot in 1970 and takes place in Massachusetts, it bears a startling resemblance to the Staten Island based Cropsey urban legend later popularized by THE BURNING in 1981 and the 2009 documentary CROPSEY.
---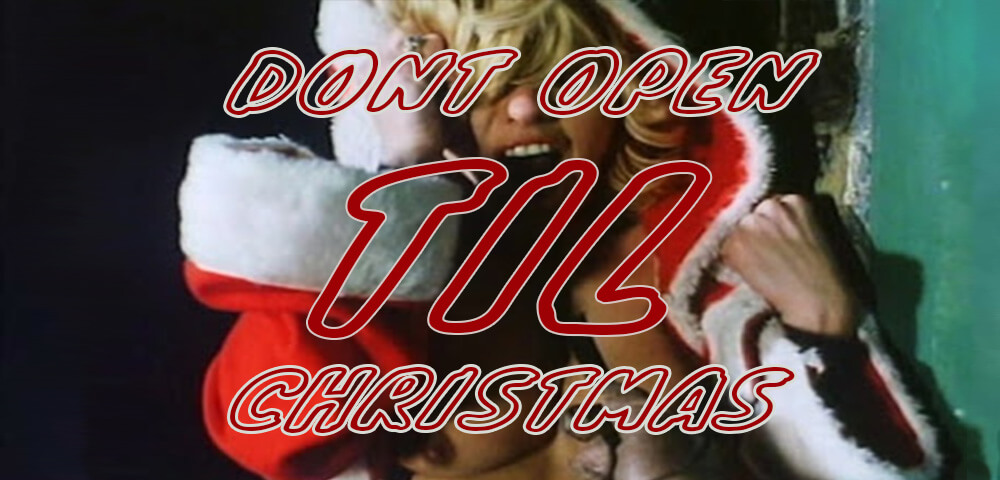 DON'T OPEN TIL CHRISTMAS
dir. Edmund Perdom, 1984
UK, 86 min.
TUESDAY, DECEMBER 11 – 7:30 PM
SATURDAY, DECEMBER 15 – MIDNIGHT
TUESDAY, DECEMBER 18 – 7:30 PM
SUNDAY, DECEMBER 23 – 5 PM
In foggy London town someone is offing all the Santa's and it's getting out of hand. This calls for Scotland Yard's finest – Inspector Ian Harris (played by director Edward Purdom, best known by some as "The Dean" in Juan Piquer Simon's PIECES) in a valiant effort to crack the case before it becomes the new holiday tradition. Harris teams up with a plucky reporter named Giles to get to the bottom of things like Kris Kringle dropping down a chimney.
A ghastly Christmas cavalcade of inventive and grisly death like your Santacon Massacre fantasy come to life but with less puke on the subway. Traditional giallo tropes and winks abound in this UK entry to our holiday festivities.