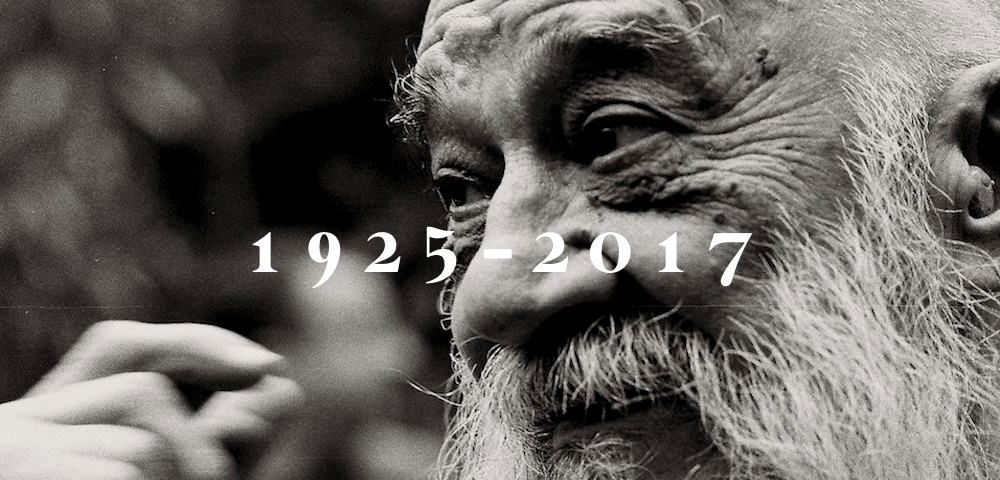 The hindered visibility of filmmakers working in Latin America and other countries belonging to what used to consist the "third world" comes as no surprise to those who find themselves compelled to seek it out, but this makes it no less remarkable when one comes across a major figure in the history of a national cinema whose reputation in the US is functionally nil. Such is the case with Fernando Birri (1925-2017), who had been making films for 65+ years prior to his passing away last December, and is frequently cited as "the father of the New Latin American Cinema." An intractable streak of leftist radicalism and collaborative efforts run through his work, which perhaps comes to us at a most opportune moment, when the need for alternative trajectories of thought and action is sorely felt.
A polymath, Birri worked as a puppeteer, actor, and poet before going to Rome in 1951 to study at the Centro Sperimentale di Cinematografia di Roma, skills that would be actively incorporated in his films throughout his career. Watching the early shorts made during this time elucidates Birri's interest in cities, their people, the history of their pictorial representation and fine arts. In tandem with these qualities is the conviction in providing a realistic, organic and ethical depiction of those oppressed in his native Argentina, spurring Birri's tendencies as a theorist to develop documentary methods that would be both collective and radical. To this end, Birri founded the first Argentinian film school at the Universidad del Litoral, the students of which would be his collaborators on the documentary shorts to come. With the breakthrough one-two punch of TIRE DIÉ (1960) and LOS INUNDADOS (1962), Birri gave a voice to those communities that had been summarily ignored in their own homeland, demonstrating the need for resistance and radical militancy in the face of bureaucratic corruption and oppression. That Birri was exiled shortly thereafter only further confirms the urgency of his cinema. Birri's return to Italy signaled the beginning of new forms of aesthetics and influence on his work, with 1968 marking the starting point on production for what would become his magnum opus, the three hour, relentlessly experimental ORG (1979).
Following this exile, Birri would return to Latin America triumphant and more prolific than ever, and like a select number of auteurs before him, he viewed the medium of television as a site of untapped potential for a possible multiplicity of cinemas, and in 1986 co-founded the Escuela de Cine y Televisión de Tres Mundos (EICTV), with none other than Gabriel García Márquez—whose A VERY OLD MAN WITH ENORMOUS WINGS would be adapted into a film by Birri and played at the Sundance Film Festival in 1988. Birri continued to make films until 2011, and with this near-complete retrospective, which features several new digital restorations, Spectacle aims to reinject Birri's manifold, radical, and utopian cinema into the discourse and conscience of film culture, where his brand of eccentric thought is sorely needed.
Programmed in collaboration with Eric Barroso; Special thanks to Maria Pincolini, Silvina Cornillon, and Juan Manuel Cassinotti of INCAA, Augustina Lumi of CINE.AR, and Patricia Figueroa of Brown University.

ORG
1968-77. 177 mins.
In Italian with English subtitles.
SUNDAY AUGUST 18 – 8PM
FRIDAY AUGUST 24 – 8PM
Cinematic behemoths aren't exactly hard to come by, but rarely do they come this abstract and inspired. Described by Birri as "a nightmare with closed eyes", ORG is the result of a ten-plus year exile in Italy (his second), and contains the highest concentration of Birri's talent for envisioning utopian images and proposing aesthetics. Based off the same Indian legend that inspired Thomas Mann to write his novella "The Transposed Heads", ORG combines leftist radical theory, mythopoetic imagery, and any found footage Birri can use to create this kaleidoscopic utopian vision of cinema. Boasting over 26,000 cuts and 700 audio tracks, ORG proves a vital rediscovery not to be missed!
Largely screened in an abridged 104 minute version since its premiere at the Venice Film Festival in 1979, Spectacle presents ORG here in a digital restoration of its full, 177 minute premiere cut.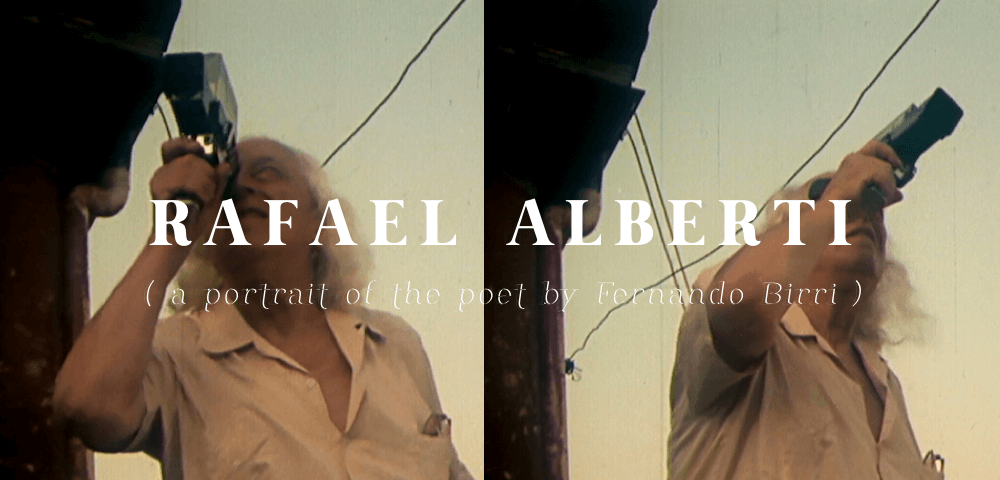 RAFAEL ALBERTI, A PORTRAIT OF THE POET BY FERNANDO BIRRI
1983. 122 mins.
In Spanish with English subtitles.
MONDAY AUGUST 6 – 7:30 PM
WEDNESDAY AUGUST 22 – 7:30 PM
Birri's first film after the momentous ORG finds him looking for kindred spirits, as he would continue to do throughout the rest of his career. The propinquity between subject and filmmaker is laid bare in the title of the work itself, and it is clear that Birri finds kinship in Alberti, Spanish poet and member of the famed Generation of '27, exiled after the Spanish Civil War for his Marxist views (eventually settling in Buenos Aires for 20 years. Alberti's personal history intersects often and inextricably from the events of midcentury radicalism, resulting in a fascinating structure of depiction. Never one to settle for one mode or style, Birri blends in theatrical asides, archival footage, and personal documentation to build a beguiling and dynamic portrait of the poet. Presented in 3 parts.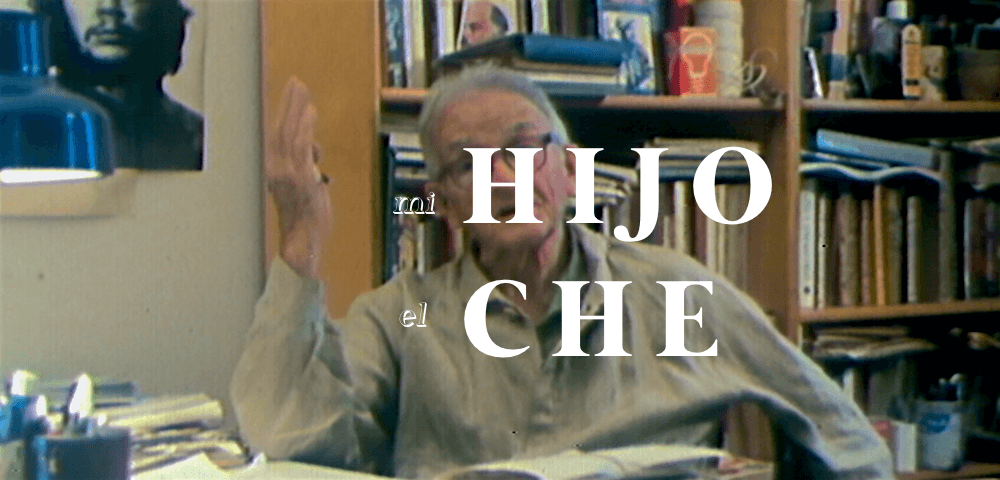 MI HIJO EL CHE
1985. 84 mins.
In Spanish with English subtitles.
THURSDAY, AUGUST 16 – 10PM
WEDNESDAY, AUGUST 29 – 10PM
Direct address interviews and conversations were equally important for Birri's form of documentary, a facet that remains evident throughout the many cinematic portraits throughout the second half of his career. MI HIJO EL CHE consist of an hour-long interview with Don Ernesto Guevara Lynch, father of the famed leader of the Cuban revolution.
screens with
RETURN ADDRESS: NICARAGUA (LETTER TO THE WORLD)
(aka RTE: NICARAGUA (CARTA AL MUNDO))
1984. 15 mins.
In Spanish with English subtitles.
RTE.: NICARAGUA is a film that proposes use of found footage as an act of solidarity. In its opening titles, Birri relates what the Nicaraguan people termed the "innovators technique"—the act of melding disused or spare parts to make something new—and draws parallels to filmmaking, constructing a found footage portrait of Nicaragua on the cusp of the 1984 general elections, which promised a new, socialist Nicaragua.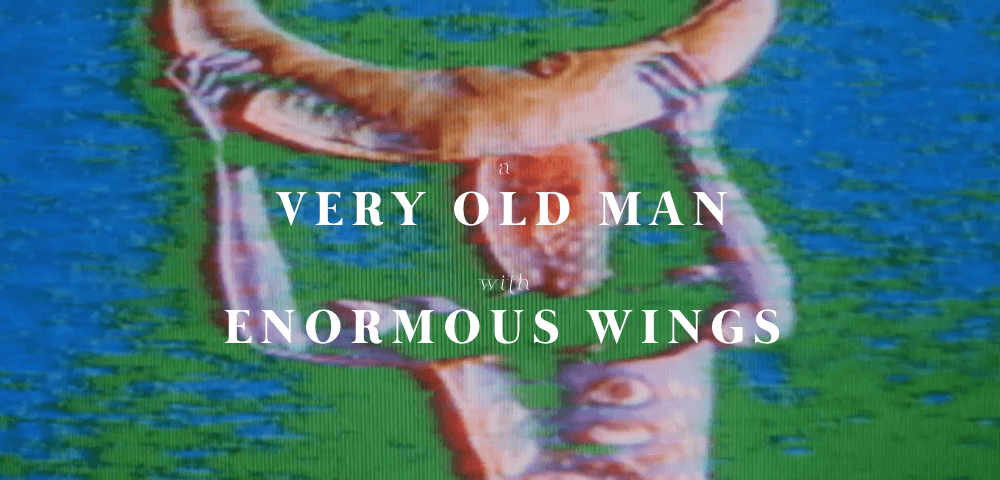 A VERY OLD MAN WITH ENORMOUS WINGS
1988. 88 mins.
In Spanish with English subtitles.
WEDNESDAY, AUGUST 1 – 10 PM
SUNDAY, AUGUST 12 – 5PM
TUESDAY, AUGUST 28 – 10 PM
Birri's third fiction feature sees the major involvement of one of the director's main collaborators: Gabriel García Márquez. Adapted from his classic short story of magical realist literature comes this singular vision of rural community and mythological fervor. When a winged old man (played by Birri himself) washes up on the shore, an impoverished couple sees an opportunity to rake in profits to help their sickly child, only to be shown up when the carnival comes to town. Featuring a stunning video sequence and more representational and mystical diversity than Jodorowsky could hope for, A VERY OLD MAN WITH ENORMOUS WINGS is a New Latin American cinema rediscovery waiting for reappraisal.
(Spectacle will be presenting A VERY OLD MAN WITH ENORMOUS WINGS in a new digital restoration.)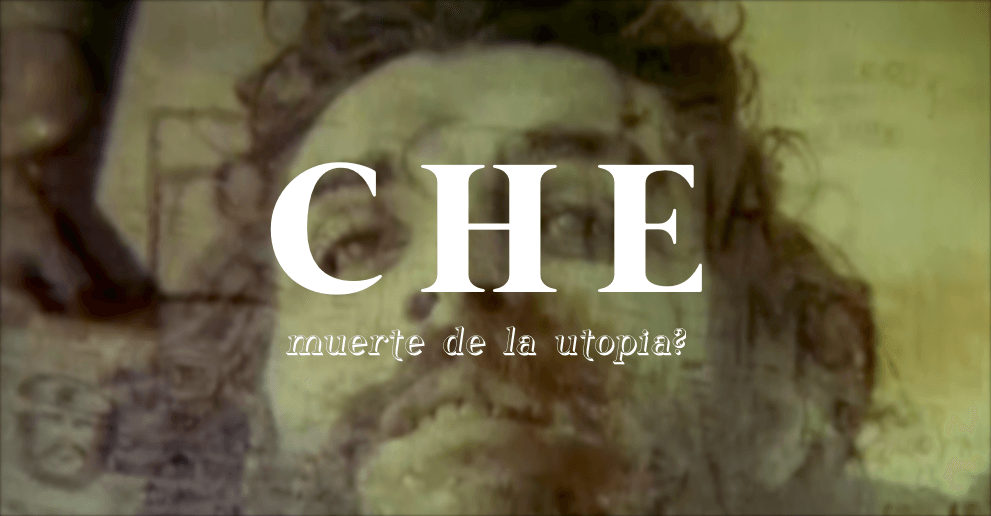 CHE: MUERTE DE LA UTOPIA?
1997. 89 mins.
In Spanish with English subtitles.
SATURDAY AUGUST 4 – 7:30 PM
TUESDAY AUGUST 14 – 10 PM
Adopting a survey approach, Birri embarks upon a transnational inquiry regarding the pertinence of that paramount concept for both his theory and cinema: the utopia. 30 years after Che's death, Birri questions subjects from all walks of life about the meaning of utopia, and its connection to Guevara's legacy. The answers are as multitudinous as the people giving them, ranging from a five-minute workday to dancing like Michael Jackson. Birri of course cannot help but to accentuate his man-on-the-street footage with interpolations of paintings, recycled film footage, and expressionistic superimpositions, demonstrating both his propensity for subversion and envisionments of alternative trajectories.
screens with
UN SUENO CON LOS OJOS ABERTOS
1998. 5 mins.
This was Birri's entry for the 1998 omnibus film ENREDANDO SOMBRAS, made on the occasion of 100 years of Latin American cinema. This video piece is sourced from the raw footage shot while Birri was making TIRE DIÉ, and provides a fascinating look at the changing aesthetics of an old master, as well the viability of multiplicity in his own work.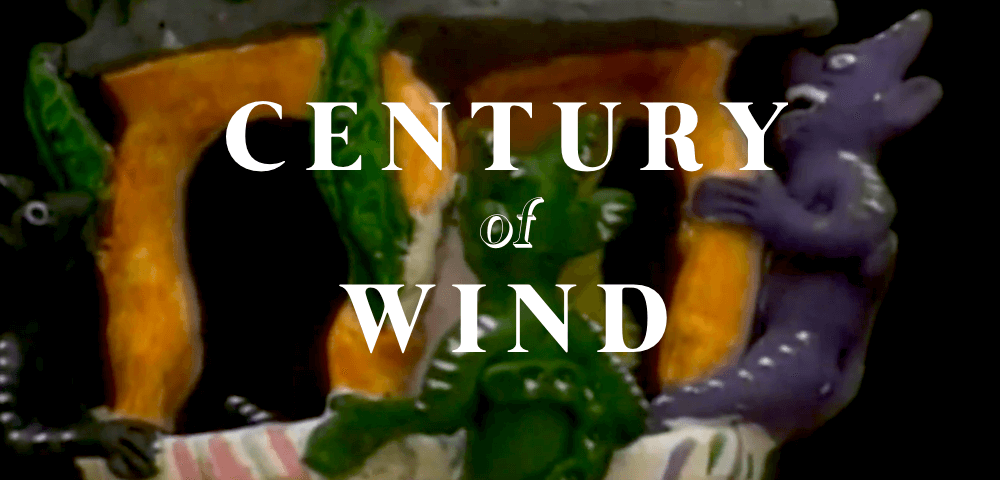 CENTURY OF WIND
(EL SIGLO DE VIENTO)
1999. 85 mins.
In Spanish with English subtitles.
MONDAY, AUGUST 6 – 10PM
TUESDAY, AUGUST 21 – 10 PM
Based on the third volume of seminal Uruguayan journalist Eduardo Galeano's Memoria del Fuego trilogy, CENTURY OF WIND ventures to relay the history of the 20th century in Latin America. Narrated by Galeano, the film stylistically follows his singular vision of colonialism, myth and political upheaval, finding its images derived from countless sources, including (but not limited to) Hollywood silents, newsreels, archival interviews, murals, and recurring puppetry sequences made for the film by animator and documentarian Walter Tournier. Never settling for one mode of perspective, CENTURY OF WIND offers as eclectic an historical account as you're likely to come by.


ZA 05: THE OLD AND THE NEW
2006. 75 mins.
In Spanish with English subtitles.
TUESDAY, AUGUST 7 – 9 PM
WEDNESDAY, AUGUST 15 – 10 PM
MONDAY, AUGUST 27 – 7:30 PM
Inspired by Italian neorealist theorist and filmmaker Cesare Zavattini, ZA 05 is introduced as a "didactic and collective film from EICTV", the school started by Birri and Gabriel Garcia Marquez in Cuba. ZA 05 marks Birri's interest in synthesizing past examples of radical and utopian thought with current ones, and takes as its main repository select scenes form thesis films produced at EICTV over its 20 year history to date. Defined by Birri as a "mega-clip" (the possibilities offered by and jargon of digital media did not pass him by), the film interpolates the aforementioned thesis clips (as diverse a set as one could imagine) with older, "founding texts" in New Latin American Cinema, like Tire Dié, to find if these divergent, historicized materials relate to each other contrapuntally or concordantly. A film essay that is at once clearly personal but never ignorant of its transnational implications, ZA 05 serves as a window into a mode of production and thought rarely, if ever, accessed in the States.
screens with
ELEGIA FRIULANA
2007. 20 mins.
In Spanish with English subtitles.
On the more decidedly personal side of things is ELEGIA FRIULANA, Birri's tribute to his grandfather Giambatista, an anarchist miller and bricklayer who was exiled in 1880 from the Friula region of Italy to the Argentine pampas, effectively serving as the inaugural point for Birri's relationship to his homeland. By juxtaposing the current spaces of Argentina inhabited by his ancestor with Italian folk songs and old photographs, Birri's intention is not to excavate but rather to reify a personal conception of lineage and diaspora.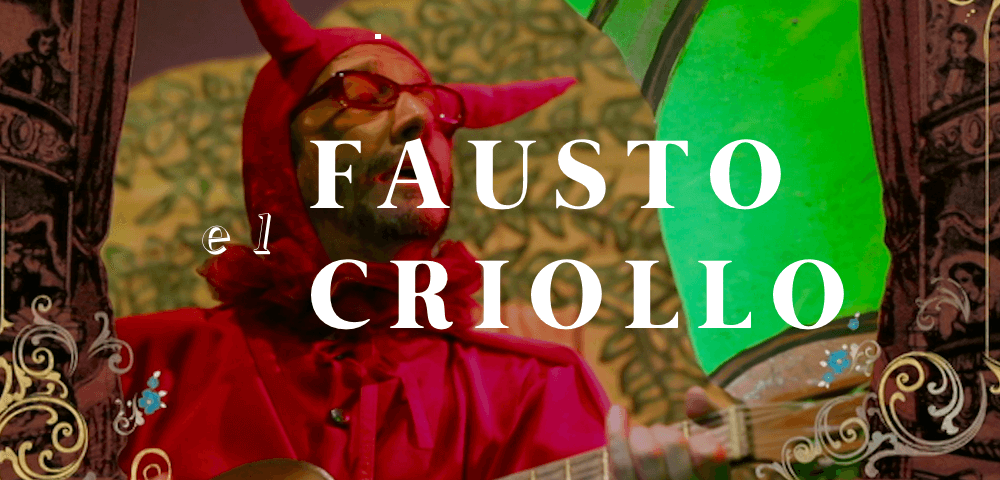 EL FAUSTO CRIOLLO
2011. 90 mins.
In Spanish with English subtitles.
FRIDAY AUGUST 3 – 10PM
WEDNESDAY AUGUST 22 – 10PM
It perhaps comes as no great surprise that Birri's last completed film work is a distinctly Argentine paraphrasal of that most metaphysical of classic plays: Faust. Set in the mid-nineteenth century, EL FAUSTO CRIOLLO follows two gauchos who get drunk under the tallest tree in the world, as one regales the other with descriptions of a particular Faust performance seen in Buenos Aires some years earlier—it does not take very long until the separate narrative strands are hopelessly entangled. Anachronisms abound in this bricolage of mediums, as Birri returns to his love of theater, poetry, and found footage to construct a vision that truly earns the description of phantasmagorical. As effervescent and provocative a last film as anyone could ask for, EL FAUSTO CRIOLLO gives a glimpse into Birri's place in the current Argentinian cinematic landscape, and affirms his indispensability.
---