Eckhart Schmidt is Spectacle royalty. His 1982 film DER FAN, a teen pop melodrama with a horrifying, drawn-out cannibalistic climax, has returned to the theater as a fan favorite again and again over the years. But Der Fan is not a one-off exploitation oddity; Schmidt is an unbelievably prolific filmmaker with wealth of cineastic knowledge to match. His work spans genres and mediums, but is perhaps at its best when focused on exploring and satirizing the stark divisions between art and commerce, which is what he does in his loose trilogy of surrealistic 80s bloodbaths of which DER FAN is the first installment.
The other two films in the series, while perhaps not as strikingly iconic as DER FAN, are similarly nightmare-inducing and incredible showcases of a filmmaker with a limitless imagination and a fondness for abrasively catchy soundtracks and bleak parables bathed in neon.
---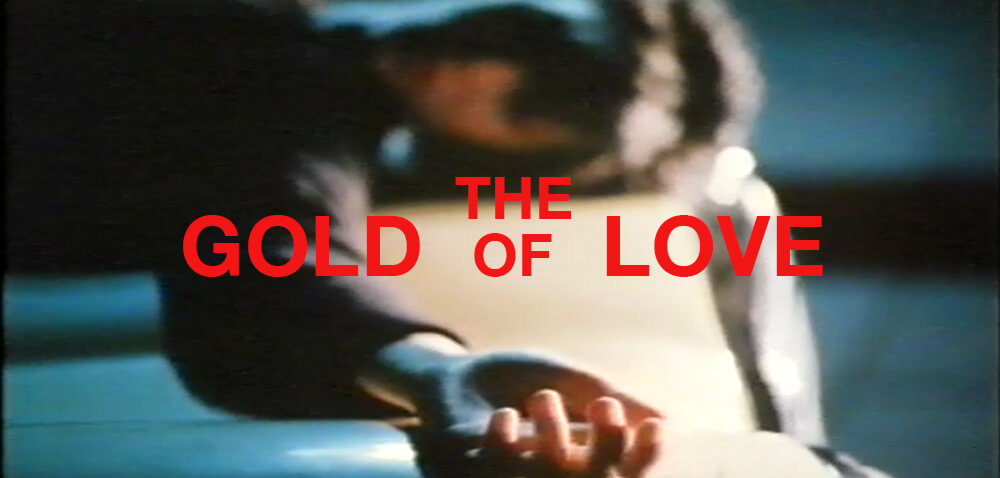 THE GOLD OF LOVE
aka Das Gold der Liebe
dir. Eckhart Schmidt, 1983
West Germany, 86 min.
SATURDAY, JUNE 2 – 10 PM
FRIDAY, JUNE 8 – 10 PM
FRIDAY, JULY 13 – 10 PM
WEDNESDAY, JULY 18 – 10 PM

Schmidt's follow up to DER FAN plays a bit like the same film detuned to a harsher register. The palatable pop of new wave superstar "R" is replaced by the raucous tremors of actual rock band D.A.F. (Deutsch Amerikanische Freundschaft), whom teen Alexandra Curtis (yes, half-sister of Jamie Lee) harbors an unhealthy obsession. While the horror of Der Fan came from its chillingly slow descent towards a maniacally bleak outcome, the follow-up pretty much starts in a post-punk underworld with no hope of escape — tears of blood run down the protagonist's face within the first half an hour, after she finds herself without any cash to gain entry to D.A.F.'s show. The rest of the film chronicles her attempts to see the group at any possible cost, traversing a zonked-out, eternally nocturnal Vienna in the process.
---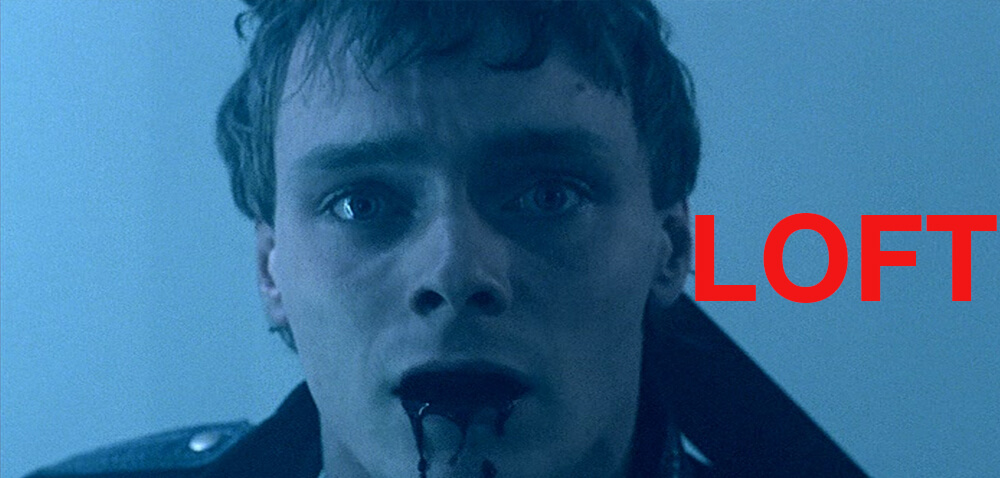 LOFT
dir. Eckhart Schmidt, 1985
West Germany, 81 mins
THURSDAY, JUNE 7 – 10 PM
FRIDAY, JUNE 29 – MIDNIGHT
TUESDAY, JULY 10 – 9 PM
FRIDAY, JULY 27 – 10 PM
The final film in a trilogy in which the only throughlines are German Expressionist-tinged punk nihilism, gruesome murders, neon-lit underworlds and banger soundtracks, LOFT maintains the ramshackle lo-fi minimalism of its predecessor in some ways (ie its one-location setting), but with pretty much everything else turned up to an electrifying extreme. Set in a post-apocalyptic maybe-future/maybe-present, a high society couple visits a dingy, industrial art gallery only to find themselves trapped. It is soon made explicit that more value is placed on the art than on human lives.