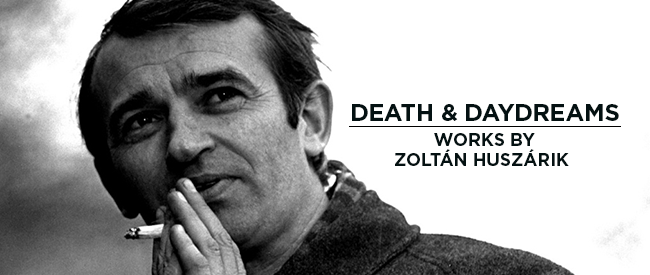 Zoltán Huszárik is one of Hungary's most celebrated and distinct filmmakers, yet his work has barely touched domestic soil. Spectacle hopes to change that with these screenings of Huszárik's poetic masterpiece SZINDBÁD, along with three of his most his celebrated short films.
Raised by a widowed mother, Zoltán Huszárik spent his formative years in poverty and used his spare time for painting before getting his start in film at the influential Balázs Béla Studio in 1959. Huszárik's first professional short ELÉGIA won him massive acclaim and is still considered a high-water mark for Hungarian experimental cinema.
Huszárik's first feature SZINDBÁD was an adaptation of Hungarian surrealist author Gyula Krúdy's short stories. Huszárik's second (and final) feature-length film – a biopic of the Hungarian painter Tivadar Csontváry Kosztka – went through numerous production problems and became the most expensive Hungarian film at the time. Following its critical and commercial failure, Huszárik sank into depression and became an alcoholic. He committed suicide in 1981 at the age of 50.
Despite completing only two feature films and a handful of shorts, Huszárik left behind a deeply rich filmography that is still is still being discovered. In 2000, Hungarian film critics named SZINDBÁD one of the twelve best Hungarian films of all time in their 'Budapest 12' list, and his reputation as one of the great European directors continues to grow.
As far as we know, this will be the first time in over 40 years that SZINDBÁD has screened in the U.S. These will be the first U.S. screenings ever for Huszárik's short films.
Working with The Hungarian National Film Archive, we are honored to present these high-definition restorations from one of world cinema's most unsung auteurs.
Special thanks to The Hungarian National Film Archive.
---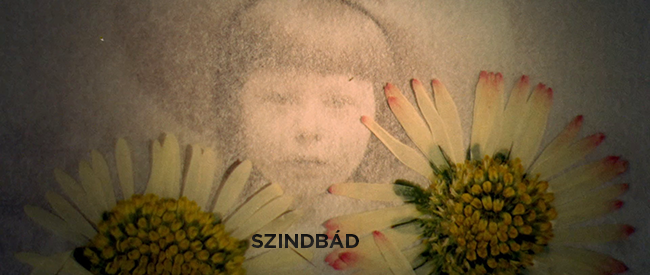 SZINDBÁD
Dir. Zoltán Huszárik, 1971.
Hungary, 90 min.
In Hungarian with English subtitles.
FRIDAY, JUNE 10 – 10:00 PM
MONDAY, JUNE 13 – 10:00 PM
FRIDAY, JUNE 17 – 5:00 PM
SATURDAY, JUNE 25 – 7:30 PM
BRAND NEW HD RESTORATION!
FIRST U.S. SCREENINGS IN 40+ YEARS!
"SZINDBÁD is a wildly sensuous reverie, justly regarded as one of the great movies of the Hungarian Sixties." —J. Hoberman, The New York Review of Books
A singular work of unparalleled, intoxicating beauty, SZINDBÁD is one of cinema's greatest hidden gifts.
The titular character is a charming, dying casanova reflecting on his romantic escapades with various women. As he inches closer and closer to the oblivion, every past love ignites a different memory.
Driven more by atmosphere than a linear narrative, the film is told through a series of flashbacks that interweave and overlap in a gorgeous tapestry of colors, seasons, and moods. Utilizing his experimental film background, Huszárik creates something wholly original in narrative cinema that effectively predates the elliptical editing of Nicholas Roeg and the ornate visual romanticism of Terrence Malick. Indeed, the film is loaded with so much rich symbolism and lush imagery that it takes several viewings to unpack its mysteries and majesty.
Above everything, though, SZINDBÁD taps into a deeply romantic, deeply personal sensibility that simply envelops the viewer into its own unique universe.
The phrase 'lost masterpiece' tends to get thrown around a lot in repertory film circles, but we're going to go out on a limb here and proclaim SZINDBÁD a lost masterpiece. We think you'll agree. Hyperbole be damned.
"A unique experience unlike any other in modern cinema." —Second Run
"To describe SZINDBÁD as one of the most beautiful films in cinema history only comes across as breathless hyperbole to those who haven't yet seen…" —Michael Brooke, Sight & Sound
"Dazzling… employs a style of widescreen colour, rapid montage, and eroticism in early 20th-century settings with such unbridled abandon and originality that it's hard to believe we could have been completely unaware of such a film in the '70s…" —Jonathan Rosenbaum
"There's so many ideas that [Huszárik] was using that haven't really been utilized by other filmmakers. How'd he get that sense of alchemy into a film and that magic? It's quite rare to find that in films when you do get this sense of absolute wonder. Not just in terms of what you're seeing on the screen, but also in terms of 'Wow, this is what we can do. There's still so far to go. And this was done in 1971.' …When you watch the film, there's no going back… it just changes the language for you. I know it sounds pretentious but… you can't ignore what is on that film." —Peter Strickland (THE DUKE OF BURGUNDY, BERBERIAN SOUND STUDIO)
---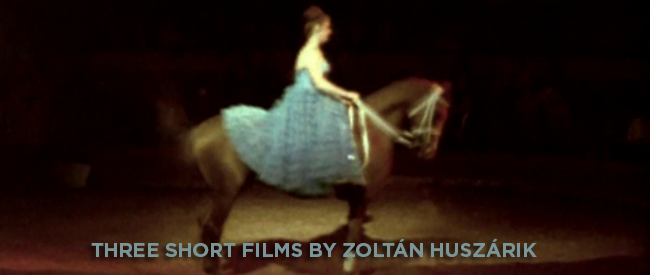 THREE SHORT FILMS BY ZOLTÁN HUSZÁRIK
Dir. Zoltán Huszárik, 1965-1976.
Total running time: 51 min.
SATURDAY, JUNE 4 – 10:00 PM
WEDNESDAY, JUNE 15 – 10:00 PM
MONDAY, JUNE 20 – 10:00 PM
THURSDAY, JUNE 30 – 7:30 PM
BRAND NEW HD RESTORATIONS!
FIRST U.S. SCREENINGS EVER!
As a complementary program to our SZINDBÁD screenings, we present three carefully chosen short films from Huszárik's oeuvre, each reflecting the themes and aesthetics of his debut feature.
ELÉGIA
Dir. Zoltán Huszárik, 1965.
Hungary, 19 min.
Huszárik's first professional short is a haunting allegory for the place of an animal in the modern world.
TISZTELET AZ ÖREGASSZONYOKNAK
Aka Homage to Old Ladies.
Dir. Zoltán Huszárik, 1971.
Hungary, 12 min.
Huszárik ventures into the old country and captures World War II widows as they go about their daily routines in quiet stoicism. Made the same year as SZINDBÁD, and featuring images strikingly similar to the film's final scenes.
A PIACERE (TETSZÉS SZERINT)
Aka A piacere or As You Like It.
Dir. Zoltán Huszárik, 1976.
Hungary, 20 min.
A grave digger sleeps on top of a tombstone, and dreams a tapestry of death in all its forms. Perhaps the most devastating short film in Huszárik's career.