Upsetting many an innocent audience's stomach, NEKROMANTIK and NEKROMANTIK 2 have deservedly earned a cult reputation for their wanton necrophilia and general repulsiveness. Yet more than just isolated cinematic perversions, these films belong to a mini-movement of transgressive cinema pouring forth from Berlin during the late 80's and early 90s. Spectacle is unfortunately proud to present a three month long mini-retrospective of two filmmakers from this milieu – Carl Andersen and Jorg Buttgereit. Buttgereit's DER TODESKING and SCHRAMM help keep you feeling cold all through March followed by Carl Andersen's no-wave scored MONDO WEIRDO and VAMPYROS SEXOS (AKA I WAS A TEENAGE ZABBADOING) playing all April.
[CONTENT WARNING: These films contain scenes of explicit sexual contact, mutilation, rear female nudity, violence, frontal male nudity, dark humor, disembowelment, castration, nihilism, decapitation, suicide, Nazi imagery, deviant sex, depictions of murder, frontal female nudity, ejaculation, mental illness, rear male nudity, criminal mischief, on-screen urination, sexual perversion, blood, and adult language.]
Special thanks to Cult Epics and American Genre Film Archive.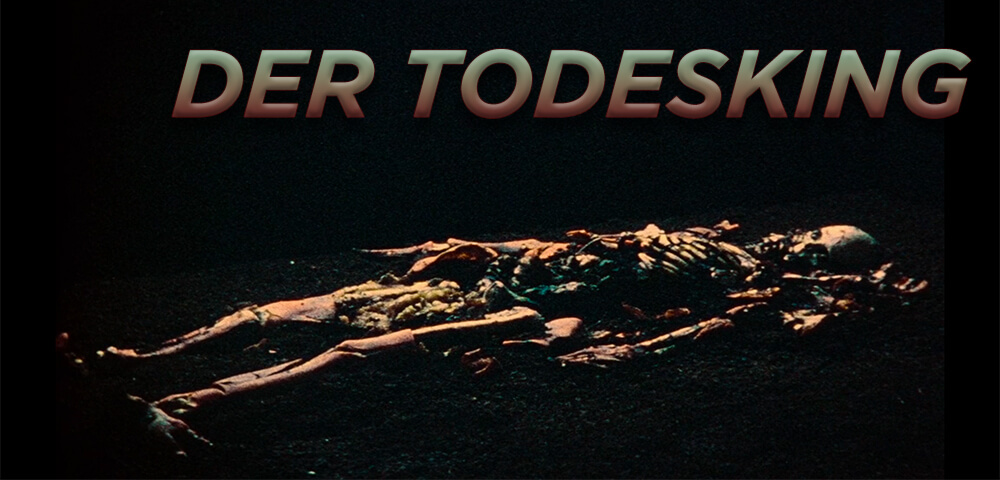 DER TODESKING
Dir. Jorg Buttgereit, 1990
Germany, 80 min.
In German with English Subtitles
SATURDAY, MARCH 2 – MIDNIGHT
WEDNESDAY, MARCH 13 – 10 PM
FRIDAY, MARCH 22 – 10 PM
THURSDAY, MARCH 28 – 10 PM
Seven days, seven stories of suicide as told through Jorg Buttgereit's grainy 8mm lens. On Monday a lonely man circles endlessly around a room filled with hand-drawn pictures of fish before drowning himself in his tub, on Thursday the camera explores the outskirts of an empty bridge while dozens of suicides flash across the bottom of the screen, and so on and so forth throughout the week – all while a rotten corpse decomposes in a morbid framing device linking the tales.
Featuring a stand-out score from Buttgereit go-to Daktari Lorenz, DER TODESKING replaces the juvenile transgressiveness of it's necrophile predecessor with a darker and more sobering look at mental illness. Helped in no small part by an continually inventive camera language and a sharper focus the repressed traumas of German society, this is perhaps Buttgereit's most fully realized effort.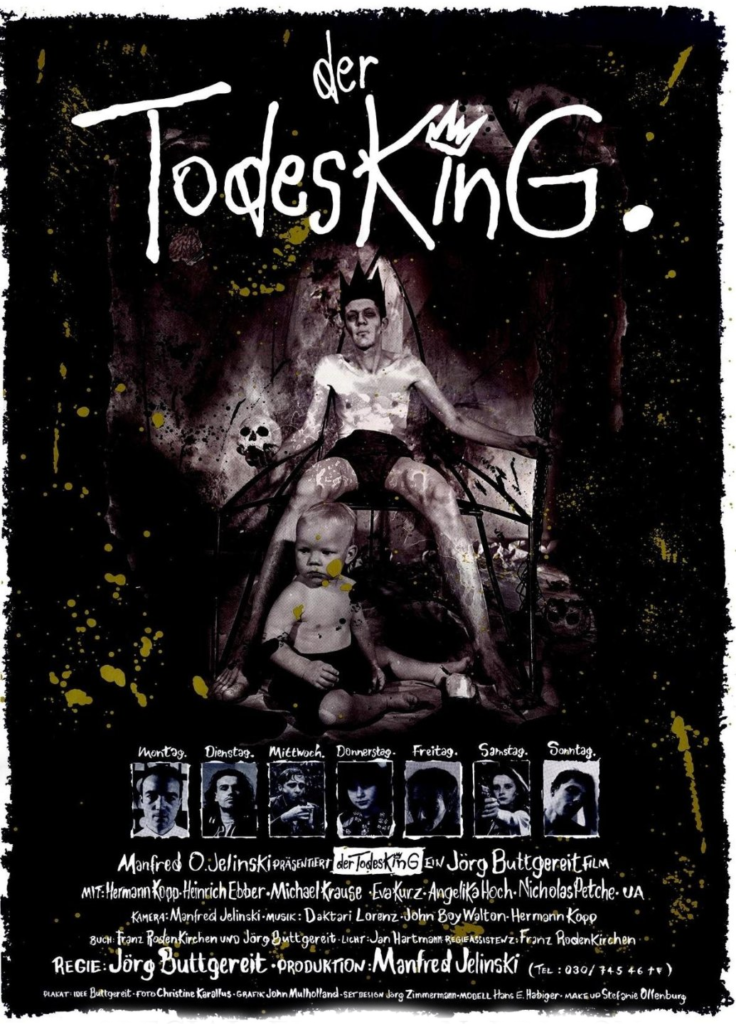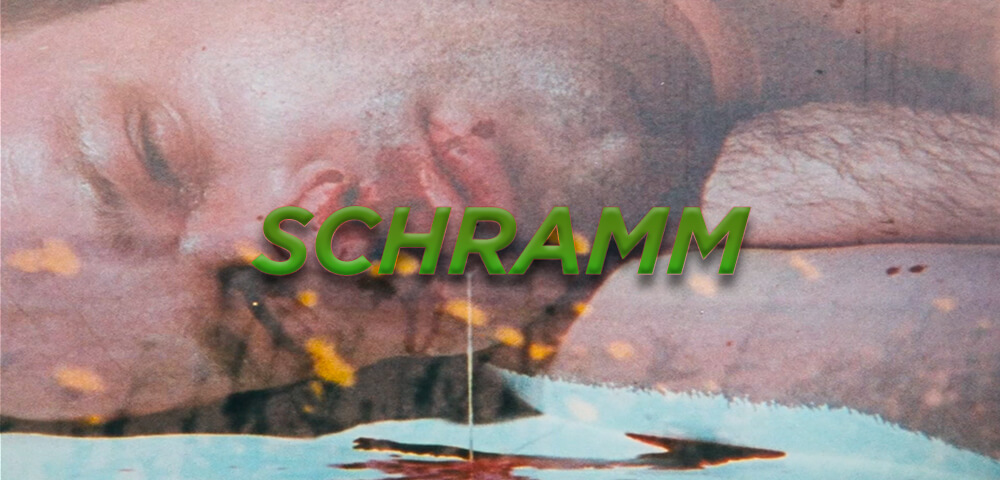 SCHRAMM
Dir. Jorg Buttgereit, 1993
Germany, 65 min.
In German with English Subtitles
SATURDAY, MARCH 9 – MIDNIGHT
FRIDAY, MARCH 22 – MIDNIGHT
WEDNESDAY, MARCH 27 – 10 PM
SATURDAY, MARCH 30 – 10 PM
"Today I am dirty, but tomorrow I'll be just dirt"
A loner with frequent fantasies of castration and a predisposition for decapitating random salesmen who knock on his door, Lothar Schramm may be Jorg Buttgereit's most uncomfortable creation and that's saying a lot. Plot counts for little across the 60 minutes of bleak character study and fragmented storytelling that make up SCHRAMM, but what intrigue there is comes through Schramm's sole human connection – his next door neighbor Marianne (NEKROMANTIK 2's Monika M.), a sex worker who Schramm can't decide if he wants to murder or protect.
Shorn of the transgressive playfulness of the NEKROMANTIK films or the structuralist experimentation of DER TODESKING, SCHRAMM is a relentlessly bleak depiction of one man's fractured mental state that refuses even an inch of mercy. Told in a highly subjective style that shifts between memory, fantasy, and reality – often within the same frame – SCHRAMM has an uncanny ability to disturb you like few films can.