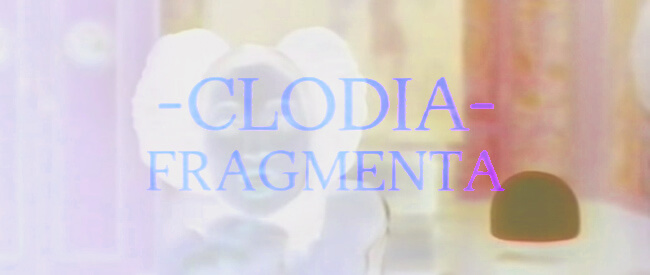 CLODIA-FRAGMENTA
Dir. Franco Brocani, 1982
Italy, 116 min.
In Italian with English subtitles.
MONDAY, MAY 8 – 10 PM
WEDNESDAY, MAY 17 – 10 PM
SATURDAY, MAY 27 – 7:30 PM
TUESDAY, MAY 30 – 7:30 PM
In 1896 Marcel Schwob published Imaginary Lives, a work of what we'd now call biographical fiction which became a primary influence on Jorge Luis Borges (he used it as a model for his book A Universal History of Iniquity) and Roberto Bolaño. It's out of print in English, which is a god damn tragedy. Among tales of Captain Kidd, Burke & Hare and Lucretius we find the story of Clodia, an "impure woman", whom we know about primarily from the writings of Cicero (who called her the Medea of the Palantine). Clodia was many things: a poet, a philosopher, a potential murderer, and a public drunk, but more than any of this she was known for her many, many, many affairs, which led to a tawdry court case. This could easily turn into an E! True Rome Story, but Schwob (who wrote the absolutely masterful The Book of Monelle, which IS in print) brings his severe erudition and Symbolist tendencies to the fore.
Fast forward to 1982 – when experimental director Franco Brocani (NECROPOLIS) released this meditation of Schwob's tale of Clodia's scandal, taking cues from the films of Alain Robbe-Grillet (and maybe a little Jean Rollin?). Often consisting of an empty red screen as the narrator recounts Schwob's tale, intercut with languid tableaux reminiscent of Peter Greenaway or Raul Ruiz, CLODIA-FRAGMENTA is ultimately a film about desire transgressing the mores of society and the rule of law. Perfectly capturing the Symbolist nature of the source material, it's a film that requires patience but pays back that investment tenfold. Never released on VHS/DVD/Blu-Ray anywhere, it's a film that resists plot summary. Spring is in the air at Spectacle!