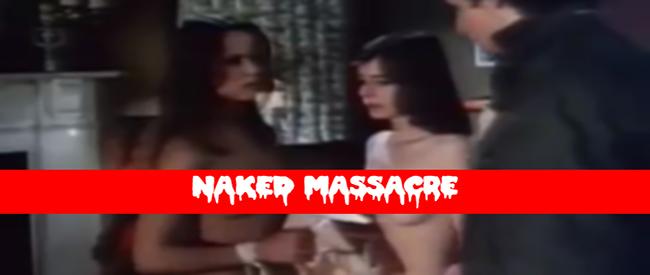 aka Born For Hell
aka Die Hinrichtung
Dir. Denis Héroux, 1976
West Germany/Canada/France/Italy, 86 min.
FRIDAY, NOVEMBER 11

 – MIDNIGHT
SATURDAY, NOVEMBER 26 – MIDNIGHT
Based on the infamous case of nurse-butcher Richard Speck—also portrayed in Kōji Wakamatsu's VIOLATED ANGELS (1967), B-movies from 2002, 2007 and 2012, the original US poster for Fernando Di Leo's SLAUGHTER HOTEL (1971), a Wesley Willis song, self-appointed 'murder metal' band Macabre's 1993 tune "What The Heck Richard Speck?: Eight Nurses You Wrecked," and, uh, master painter Gerhard Richter's 1966 work "Eight Student Nurses"—this unusually sadistic international co-production is indeed the only version that grafts his story onto The Troubles in Belfast, Northern Ireland and re-casts Speck as a Vietnam vet, all while depicting a sexual perversity that allegedly outpaces that of the real-life killer.
---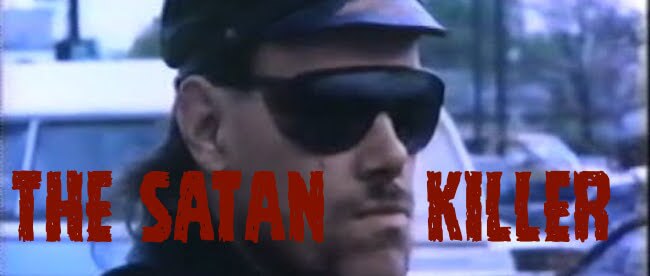 THE SATAN KILLER
(aka DEATH PENALTY)
Dir. Stephen Calamari, 1993
USA, 90 min.
SATURDAY, NOVEMBER 19

 – MIDNIGHT
FRIDAY, NOVEMBER 25 – MIDNIGHT
A boozy addled, revenge-driven cop squares off with a crank fueled, devil-worshipping biker the hardboiled, mind-ruining crime flick THE SATAN KILLER. Filmed entirely on location in Virgina Beach, VA, and directed by the questionably named Stephen Calamari (most likey the film's star, Steve Sayre) THE SATAN KILLER (aka Death Penalty and Rampage) features a little bit of something for everyone- murder, machine guns, drugs, drag queens, private eyes, beach babes, former male nurses, a frequently-visited t-shirt shop, punks, pimps, a frequently-visited coffee shop, strippers, a haunted house and a scene where the killer screams at a church, "You never fooled me!"
---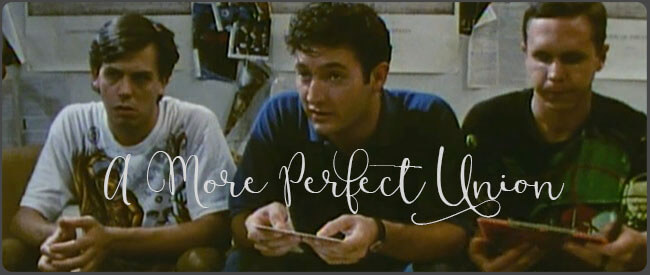 A MORE PERFECT UNION
Dir. Steve and Ari Sheinkin, 105 min.
USA, 1995
FRIDAY, NOVEMBER 4 – MIDNIGHT
SATURDAY, NOVEMBER 12 – MIDNIGHT
Possibly owing to the success of another film set in Austin, A MORE PERFECT UNION stumbles aboard an East Texas zeitgeist-bus of scrambled ambition and self-importance. Four roommates, being equal parts young, inexperienced, white and male, are fed up with involuntary membership in the bland Clinton-era generation. So they decide to secede and start their own country from the comfort of their ubiquitous 90s oversized couch. Stu, who wears culottes and refuses to leaves the house, provides the bulk of the philosophical leadership. The country eventually rallies around goals of Justice and Revenge, taking them into rebel territory and adolescent vigilante justice. Featuring local Austin tunes from the likes of Sidehackers, Magneto USA, Yah Yah Littleman, Javelin Boot and Prescott Curlywolf.
---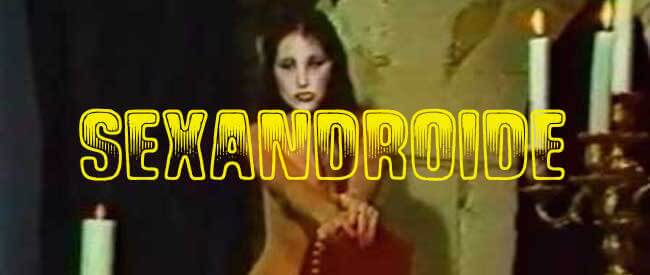 SEXANDROIDE
Dir. Michel Ricaud, 1987
France, 51 minutes
SATURDAY, NOVEMBER 5 – MIDNIGHT
FRIDAY, NOVEMBER 18 – MIDNIGHT
Welcome to the temple of fear and eroticism, as a monstrous madman slowly mutilates poor young girls! See the sensual act of voodoo preformed on an innocent bar patron! View the lustful bite of a vampire!
Originally marketed in France as blurring the lines between fiction and reality, this rarely seen, often talked about, shot-on-video classic is finally making its Spectacle debut. A unique and bizarre flick that defies easy classification, Sexandroide is a must for fans of extreme entertainment. Simultaneously sexy and sick, Sexandroide has it all.