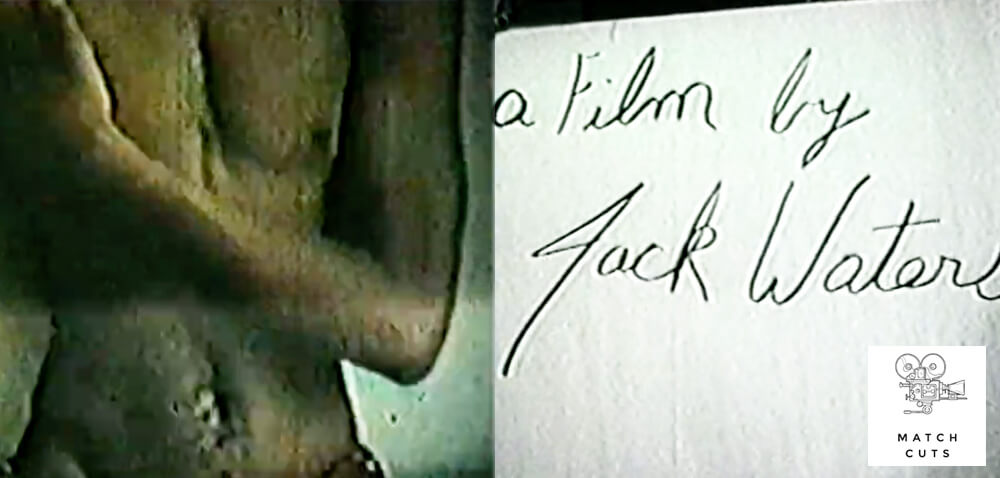 TUESDAY AUGUST 22ND
ONE NIGHT ONLY – 7:30 PM
Jack Waters in attendance
MATCH CUTS PRESENTS and Spectacle Theater present a trio of works by visual artist, filmmaker, writer, media artist, choreographer and performer Jack Waters.
THE MALE GAYZE
dir. Jack Waters, 1990.
USA, 11 min.
THE MALE GAYZE presents an individual's observation of sexuality and power relations between men, a young African American dancer's reminiscence of his encounter with a famous Dutch choreographer. Approached from a personal perspective, the story is told in a casually direct voice-over that is read by the author/director. Issues of authority clash in a pedagogical combat zone. The depiction of seemingly random home movie-esque visuals cause the structures of text ("masculine") and image ("feminine") to form a contrapunctual relationship of identities. Waters constructs a theater where Black/White, European/American, Younger/Older; Experience and Beauty interact. Platonic in the original sense, the movie invites the viewer to engage in the process of experience itself, where one must make one's own reactive decisions.
Like gender role playing itself, some viewers determine the postulation of form and content in THE MALE GAYZE as competitive. Others sense the image/text relationship as complementary whereby the descriptive narrative can be absorbed unimpeded by undue intellectualization.
INTRODUCING MR. DIANA
dir. Jack Waters, Peter Cramer, 1996.
USA, 27 min.
A video short documenting the arrival of controversial comic book artist and illustrator Michael Diana – the hottest astral flame to scorch New York City's creative underbelly – to New York City.
DIOTIMA
dir. Jack Waters, 1993.
USA, 30 min.
A cinematic essay on the great pornography debate. A classically stylized setting expounding the contrasting views of noted scholars, with the inclusion of text generated and delivered by the cast.
Thanks to Visual AIDS and the Film-makers' Co-op
MATCH CUTS is a weekly podcast centered on video, film and the moving image. Match Cuts Presents is dedicated to presenting de-colonialized cinema, LGBTQI films, Marxist diatribes, video art, dance films, sex films, and activist documentaries with a rotating cast of presenters from all spectrums of the performing and plastic arts and surrounding humanities. Match Cuts is hosted by Nick Faust and Kachine Moore.