NURSE JILL
Dir. Peter Romero Lambert, 2016
USA, 73 minutes
MONDAY, NOVEMBER 7 – 10:00 PM
SATURDAY, NOVEMBER 12 – 10:00 PM
MONDAY, NOVEMBER 21 – 10:00 PM
Jill Danvers is trying to put her life back together after her divorce. But someone is watching her; following her every move. Could it be the merciless rapist she's heard about in the news? Or the strange and beautiful woman she met on the train ride home one night? Soon Jill will have the answers as her world becomes a nightmare of violence and depravity. Why won't they leave Jill alone?
Spectacle Theater proudly presents Peter Romeo Lambert's 16mm exploitation odyssey, NURSE JILL, a film that drifts between slasher and dreamy abstraction as it builds to a shocking climax.
---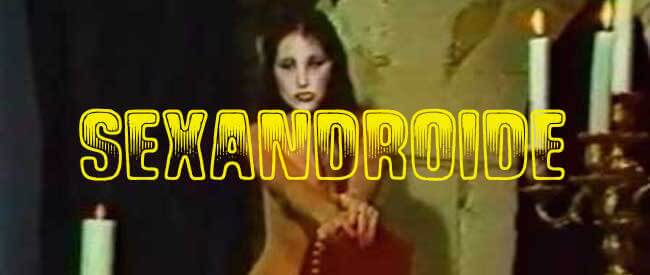 SEXANDROIDE
Dir. Michel Ricaud, 1987
France, 51 minutes
SATURDAY, NOVEMBER 5 – MIDNIGHT
FRIDAY, NOVEMBER 18 – MIDNIGHT
Welcome to the temple of fear and eroticism, as a monstrous madman slowly mutilates poor young girls! See the sensual act of voodoo preformed on an innocent bar patron! View the lustful bite of a vampire!
Originally marketed in France as blurring the lines between fiction and reality, this rarely seen, often talked about, shot-on-video classic is finally making its Spectacle debut. A unique and bizarre flick that defies easy classification, Sexandroide is a must for fans of extreme entertainment. Simultaneously sexy and sick, Sexandroide has it all.