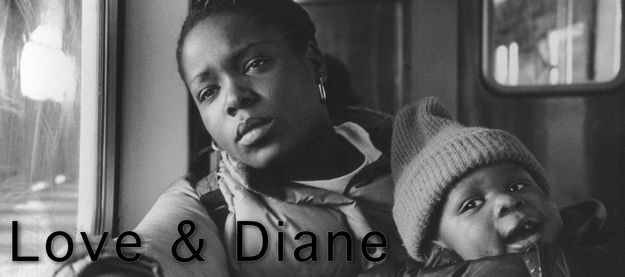 Women Make Movies and Spectacle co-present:
LOVE & DIANE
Dir. Jennifer Dworkin, 2002
USA, 155 min.
WEDNESDAY, NOVEMBER 13 – 8PM
One night only!
Just over ten years ago, Jennifer Dworkin's groundbreaking documentary broadly addressed issues of poverty in New York City though a sensitive portrait of one family and an unflinching chronicle of their experiences with the occasionally Kafka-esque government programs that were ostensibly meant to help them.
With a narrative constructed by following the Hazzard family – principally Diane, her daughter Love, and Love's newborn son Donyaeh – for eight years, this documentary's scope and breadth allow it to tell its story without resorting either to pure, soulless cinéma vérité or to bland "issue" filmmaking. There are no talking heads here. Instead, an immersive experience fairly captures the life of a family trying to persevere in the face of daunting challenges and a society's pervasive indifference.
Visit the Women Make Movies website to read more about LOVE & DIANE. If you view the press kit for the film there is a full interview available with Jennifer Dworkin by Michelle Materre, a WMM program consultant! Special thanks to WMM!