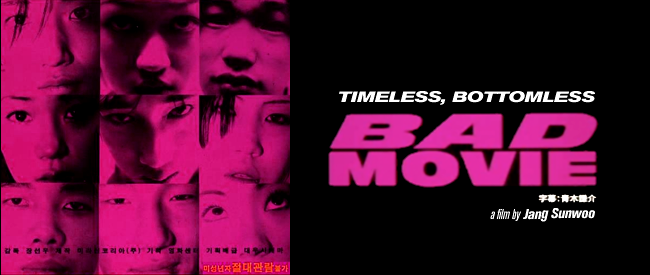 TIMELESS, BOTTOMLESS BAD MOVIE
Dir. Jang Sun-woo, 1997
South Korea, 144 min.
TUESDAY, SEPTEMBER 10th – 8PM
SUNDAY, SEPTEMBER 15th – 8PM
The key is in the title, its praxis succinctly delineated in four words: Timeless, Bottomless Bad Movie (Nappeun Yeongwha) is exactly what it suggests it is, a film purportedly unaffected by time and utterly bad. In this rabbit hole excursion into the urban topography of Seoul (the skirmishes in dark alleyways, the hazing in the high-school restrooms, sexual liaisons in karaoke bars, morning hangovers in motel rooms, the wasted hours spent in the video arcades), where the teenage street urchins of Seoul run amok and the old bums sit defiantly on subway floors, the film operates, as Nicole Brenez has pointed out, between the representational regimes of fiction and documentary.
Timeless, Bottomless Bad Movie cares little for beginnings, ends, and all the particular concerns of a typical, narrative film; nor does it quite work as documentary, not when there are moments so patently contrived. The film was shot amongst three different camera operators working in several different formats (35mm, 16mm and digital video) and purports to bethe brainchild of the kids on screen. But don't be fooled. The gaudy, ostentatious displays only belie the elaborate arrangement and direction behind it all. The ultimate "makeshift" film. Where are those kids now? Timeless, Bottomless Bad Movie promises to be nothing more than what it says it is, really, truly bad.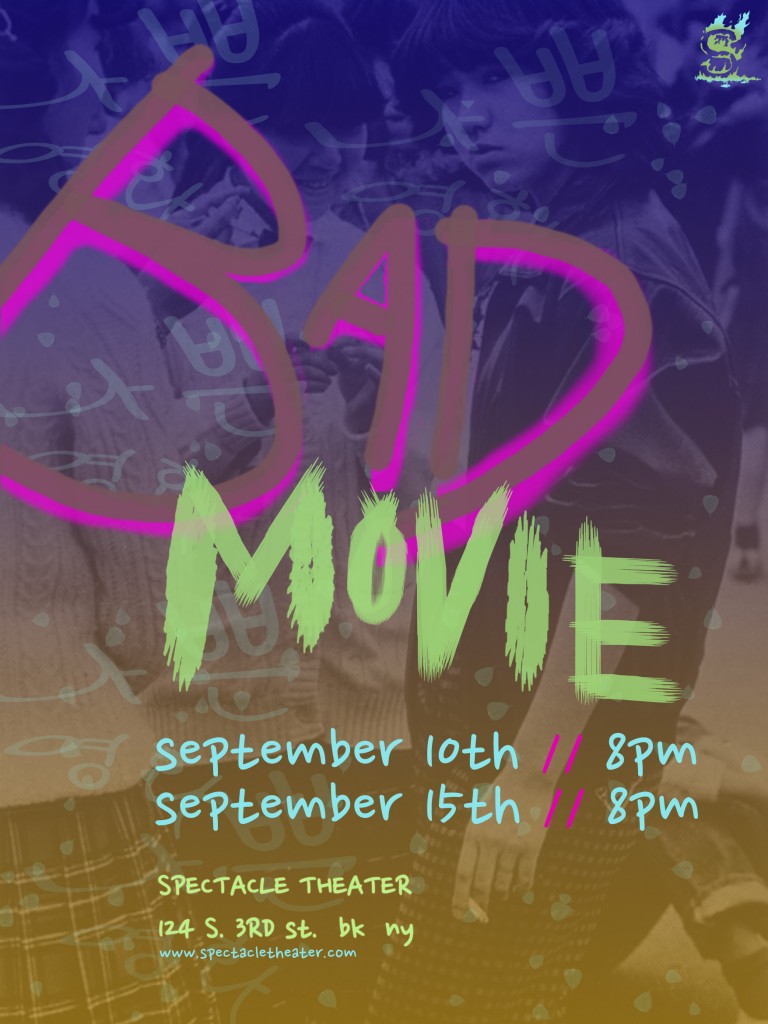 Poster by Kim Westfall