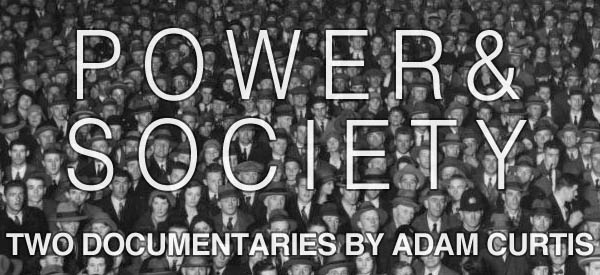 British filmmaker Adam Curtis has been producing documentary works for the BBC for nearly 30 years. Employing collage-film aesthetics towards journalistic ends, his politically subversive works trace complex and unexpected webs of connection between seemingly far-flung historical events.
Curtis has been quoted as saying, "If you ask me what my politics are, I'm very much a creature of my time. I don't really have any." Come and decide for yourself, as we present two of Curtis's films that explore the concept of social control from economic and political perspectives.

---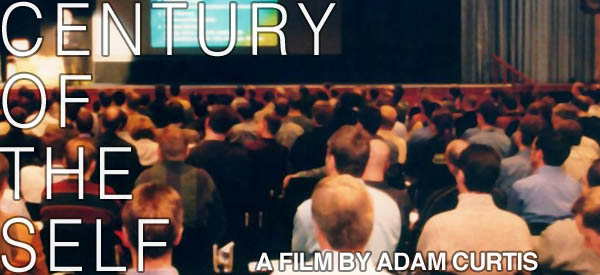 The Century of the Self
Dir. Adam Curtis, 2002
UK, 240 mins
MONDAY, JULY 8 – 7:00 PM
MONDAY, JULY 22 – 7:00 PM
"This series is about how those in power have used Freud's theories to try and control the dangerous crowd in an age of mass democracy." – Adam Curtis
Curtis's best known and most critically acclaimed work, The Century of the Self traces a thread from the publication of Sigmund Freud's theories of the mind through their development and exploitation at the hands of his American nephew, Edward Bernays, the founder of public relations, and the resulting creation of the modern "self" as the primary agent of contemporary society.
Originally presented as a four-part mini-series on BBC, we'll be presenting the film in its entirety with a brief intermission.
Part 1 – Happiness Machines
Part 2 – The Engineering of Consent
Part 3 – There is a Policeman Inside All Our Heads: He Must Be Destroyed
Part 4 – Eight People Sipping Wine in Kettering
---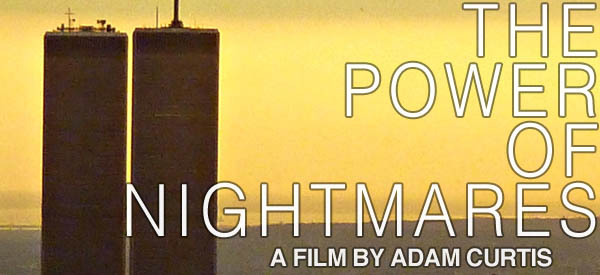 The Power of Nightmares: The Rise of the Politics of Fear
Dir. Adam Curtis, 2004
UK, 180 mins
MONDAY, JULY 15 – 8:00 PM
MONDAY, JULY 29 – 8:00 PM
"In the past, politicians promised to create a better world. They had different ways of achieving this, but their power and authority came from the optimistic visions the offered their people. Instead of delivering dreams, politicians now promise to protect us from nightmares." – Adam Curtis
Curtis's follow-up to The Century of the Self chronicles the simultaneous rise of the neo-conservative and Islamic fundamentalist movements, and how the "War on Terror" was sold to the public through a series of exaggerations and myths.
Originally presented as a three-part mini-series on BBC, we'll be presenting the film in its entirety with a brief intermission.
Part 1 – Baby It's Cold Outside
Part 2 – The Phantom Victory
Part 3 – The Shadows in the Cave