Bijou Video is a Chicago-based distributor specializing in restoring vintage gay pornographic films. In conjunction with Bijou, Spectacle is proud to present a collection of diverse, romantic hardcore features from prominent 70s NY production company Hand in Hand Studios, adding some much-needed tenderness and mustaches to the current climate of vintage porn exhibition in this city.
---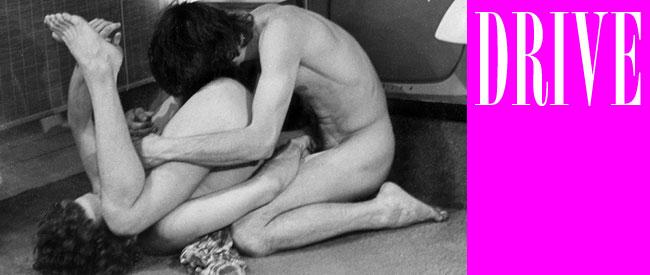 DRIVE
Dir. Jack Deveau, 1974
USA, 76 min.
TUESDAY, APRIL 1 – 10:00 PM
WEDNESDAY, APRIL 9 – 10:00 PM
TUESDAY, APRIL 22 – 7:30 PM
Murderous madwoman Arachne plots to kidnap a scientist who has developed a drug that eradicates the sex drive, in a scheme to rid the world of sex. Featuring a cast of fifty, authentic disco settings, secret agents, Dietrich impersonation, a gorilla suit, castration, and extreme fisting.
[Trigger Warning: problematic transgender representation.]
---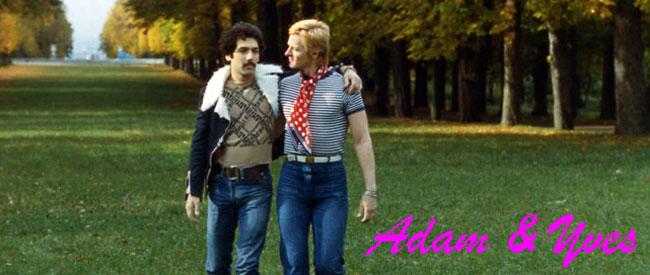 ADAM AND YVES
Dir. Peter de Rome, 1974
USA, 90 min.
WEDNESDAY, APRIL 2 – 10:00 PM
TUESDAY, APRIL 8 – 7:30 PM
SUNDAY, APRIL 20 – 7:30 PM
"Well hung, slung from the fork of the muscular legs, the firm vase of his sperm like a bulging pear cradling his handsome glans, two Herculean eggs, swung as he came towards me, shameless, bare." – extract from "The Platonic Blow" by W.H. Auden, the entire text of which features prominently in this film.
Full of dramatic, artful representations of male beauty and pleasure, leisurely Paris cafe conversations, and romance by firelight, this film contains the last known footage of Greta Garbo (walking in the street!). Plus an interracial bathroom orgy.
---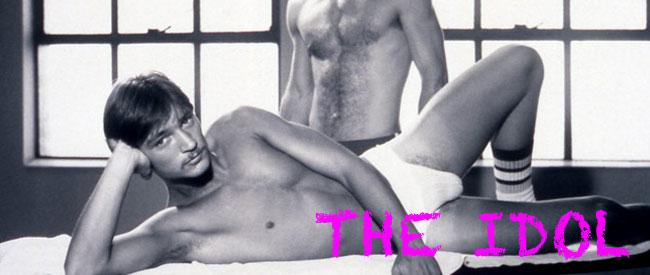 THE IDOL
Dir. Tom DeSimone, 1979
USA, 85 min.
SUNDAY, APRIL 6 – 7:30 PM
TUESDAY, APRIL 15 – 10:00 PM
THURSDAY, APRIL 24 – 10:00 PM
Told in flashback from a funeral, THE IDOL is a romantic delight. Hunky, straight college athletes long for one another, screw in the showers and fall in love. Jockstraps, repressed desires, questionable coaching methods, outstanding musical choices and one truly bizarre hairstyle. Love is in the air.