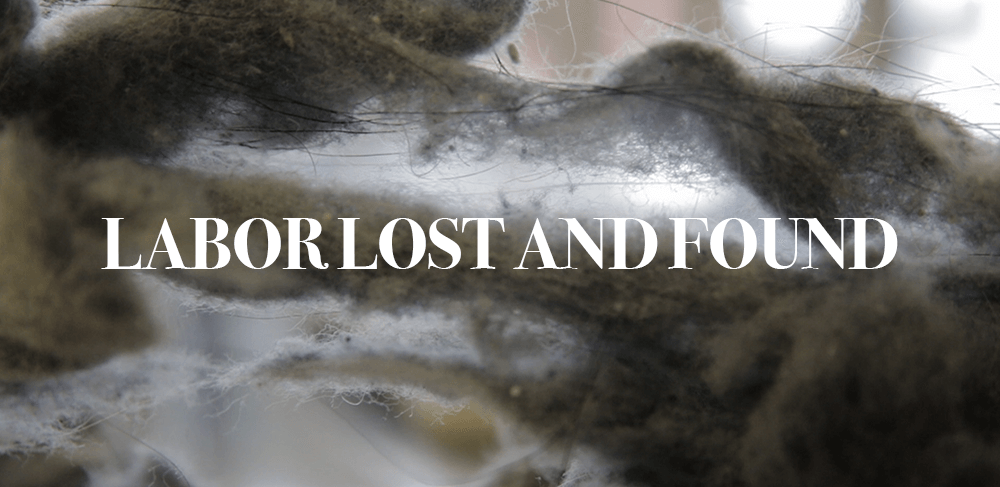 WEDNESDAY, NOVEMBER 8 — 7:30 PM
WEDNESDAY, NOVEMBER 29 — 7:30 PM
Looking at what we all do for some half of our waking adult life is always revealing. Once this particular level of inquiry begins it can address a myriad of issues, including class disparity, existential questions and whether dreams are deferred or denied. Through interviews, observational vignettes and historical tracings, these films investigate the world of work in unexpected and invigorating ways.
"Meet me at the bottom, don't lag behind
Bring me my boots and shoes
You can hang back or fight your best on the frontline
Sing a little bit of these workingman's blues"
-Bob Dylan
OILTOWNS
Dir. Mark Street, 2017.
41 min, USA.
OILTOWNS traces boom and bust cycles in and around the town of Williston, North Dakota. Interviews with oil workers, longtime residents, ranchers and the homeless focus on changes that have animated the small town. Pump jacks dig rhythmically on desolate highways, trucks lumber on small roads, gas flares in the distance, new homes are built at breakneck speed, abandoned RVs seem to rust before our eyes. A Turtle Mountain Native American talks about the rampant prostitution and drug use that has burgeoned as a result of itinerant workers arriving with lots of money to spend. Three drunk men banter in front of a trailer they share as the sun goes down. A former Chicago policeman sells hot dogs from a stand from 10AM to 10 PM every day alongside a highway teeming with oil trucks. OILTOWNS offers a microscopic view of unbridled capitalism in which expectations are exceeded and dashed. In the Bakken formation, oil is THE game in town, and its discovery and extraction brings unexpected consequences and environmental blight.
OILTOWNS reveals an ensemble of people who have chased the American Dream all across the country, as well as those who have seen it appear on their doorstep. The Bakken formation in North Dakota has yielded almost 1 million barrels of oil a day. Oil exploration and recovery has brought unprecedented wealth to the region, which was primarily an agrarian economy before oil was discovered. Money, and the transient workers who make and spend it, has enlivened the community economically, but at great social cost. Drugs and prostitution proliferate, and the infrastructure is ill equipped to handle the influx of people. Housing prices have skyrocketed; some workers live in 'man camps' provided by oil companies. It's a place where residents check the price of oil daily and impermanence is the only constant.
As we in the United States ponder whether energy independence is possible or desirable, and how much to invest in renewable energy sources, OILTOWNS examines the ramifications of the footprint of the oil industry on a small community. Audience members can see for themselves some of the environmental and social problems created by increased development, but also some of the infectious spirit of the workers who moved to North Dakota determined to work hard to send money back home.
Check out Mark Street's site here.
THE WASHING SOCIETY [excerpts]
Dir. Lynne Sachs and Lizzie Olesker, 2018.
10 min, USA.
When you drop off a bag of dirty laundry, who's doing the washing and folding? Our film brings you into New York City laundromats and the experiences of the people who work there. With a title inspired by the 1881 organization of African-American laundresses, THE WASHING SOCIETY investigates the intersection of history, underpaid work, immigration, and the sheer math of doing laundry.
Check out Lynne Sachs' site here.

BLOOD OF THE BEASTS
Dir. Georges Franju, 1949.
20 min, France.
In French with English subtitles.
A shocking observational portrait of Paris abbatoirs.
"George Franju's 1949 film Le Sang Des Bêtes (blood of the beasts) is one of the most beautiful and horrifying movies ever made. Filmed in the backstreets of Paris, Franju contrasts bucolic scenes of fog-shrouded streets, canals, deserted junkyards and children playing, with the nightmarish events taking place within two slaughterhouses. Marcel Fradetal's stunning black and white cinematography turns the horrific into a brutal kind of poetry that if it had been shot in color would be unbearable." -Dangerous Minds