This April, Big Shot Movie Club presents a series of practical films. Films that teach us a skills and examine the process of how things are made. In this series, we learn how to make ends meet, how to feed ourselves, and how people persist, day in and day out, in this complex world.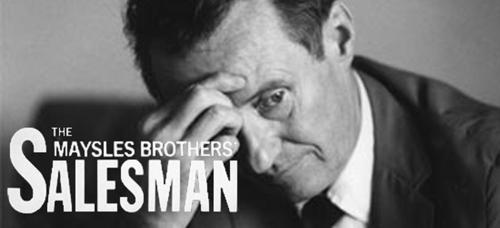 SALESMAN
Dir: Albert and David Maysles, 1969.
85 min. USA.
Special thanks to Janus Films
WEDNESDAY, APRIL 17TH – 7:30PM
SATURDAY, APRIL 27TH – 10PM
In the late 60s, filmmaking team Albert and David Maysles traveled back to the Boston neighborhoods they grew up in to make a film about a group of door-to-door Bible salesmen.
Following them from house to house, to a company meeting in Chicago, and on a business trip to sunny Florida, the resulting picture is an intimate look into the everyday triumphs and tragedy of men who typically pass in and out of our lives. Specifically focusing on the beleaguered Paul Brennan – AKA "The Badger" – the Maysles' signature verite style brings a sympathetic, yet darkly humorous tone to this document of the ways we get by.
"… It's such a fine, pure picture of a small section of American life that I can't imagine its ever seeming irrelevant, either as a social document or as one of the best examples of what's called cinema vérité or direct cinema"  -Vincent Canby, The New York Times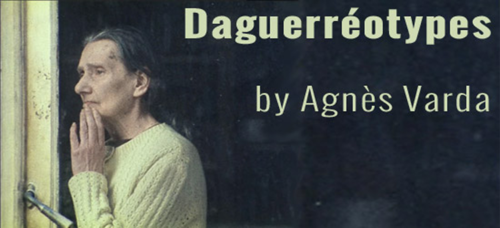 DAGURRÉOTYPES
Dir: Agnès Varda, 1976.
80 min. France.
In French with English subtitles.
Special thanks to The Cinema Guild
TUESDAY, APRIL 2ND – 7:30PM
WEDNESDAY, APRIL 17TH – 10PM
Agnès Varda was firmly establishing herself as the godmother of the French New Wave in 1975 when she released her first feature length documentary,Daguerréotypes.
The film chronicles the daily lives of the shopkeepers on Rue Daguerre, where she has lived for more than 50 years, teeing up the title's (admittedly decent) pun. A lesson in resourcefulness and shooting what you know, she had to power her camera with a cord running out of her house and along the road, limiting her subjects to the stores within 50 yards of her home. The film rises above it's simple premise and offers a unique glimpse into a lifestyle not viable today – that of the small shopkeeper.
As in many of her later documentaries, Varda turns the camera on intimate subject matter to reveal a more universal picture of people at work.
"Agnès Varda has shown an extraordinary gift for capturing the theatricality of the mundane…" -Melissa Anderson, The Village Voice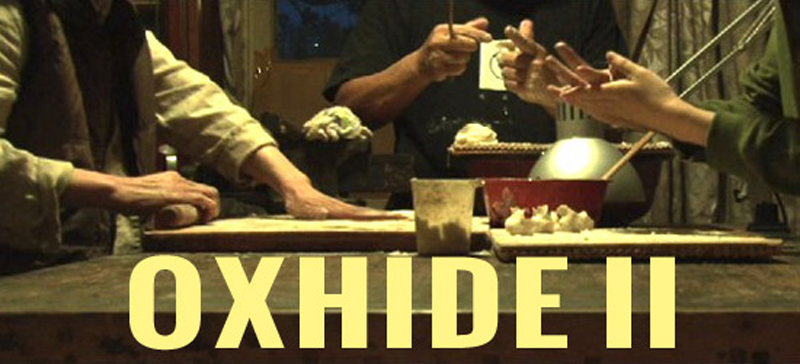 OXHIDE II
Dir: Jiayin Liu, 2009.
132 min. China.
In Mandarin with English subtitles.
Special thanks to Icarus Films
TUESDAY, APRIL 2ND – 10PM
SATURDAY, APRIL 27TH – 7:30PM
In Oxhide II, a family sits together at the table making dumplings. The repeated movements and collective concentration are mesmerizing as the action unfolds in real time. A static camera cuts only eight times, moving around the table in forty five degree angle intervals, giving new perspective to the landscape of knives, vegetables, bowls and busy fingers that inhabit the exaggerated wide screen. A mother, father, and daughter (played by director Jiayin Liu and her parents) adeptly prepare the filling and stuff the dumplings over the course of more than two hours.
Through the mundane and understated, the intricacies of a family dynamic become apparent resulting in a meticulously formalist film that is also surprisingly warm and personal.
"Oxhide II is unpretentiously inventive, quietly virtuosic." -David Bordwell
"A direct, honest, miniature epic." -Daniel Kasman, MUBI Notebook