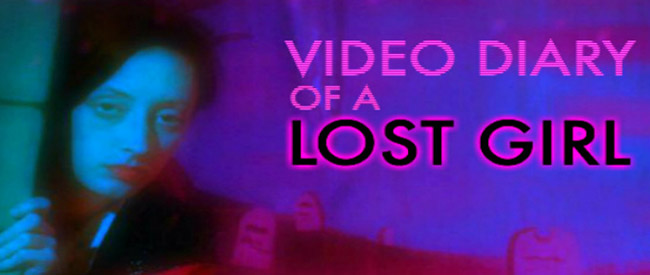 VIDEO DIARY OF A LOST GIRL
Dir: Lindsay Denniberg, 2012.
96 min. USA.
FRIDAY, DECEMBER 6 – MIDNIGHT
An eye-popping punk rock horror fantasy where we meet the immortal Louise and her beloved Charlie. Charlie was her paramour from the 1920s, whom she accidentally killed before realizing she was a descendant of Lilith, the mother of all demons! This race of women must feed on the souls of men once every full moon, or they will menstruate to death. Now a hundred years later, Charlie returns reincarnated, and Louise must struggle with staying away from the love of her life, or risk losing him again!
A heart-felt love letter to VHS, German expressionism, and '80s horror. PMS has never been this deadly! Come enjoy a psychedelic, horror rom-com that's like a Jolly Rancher for your video-holic soul!
---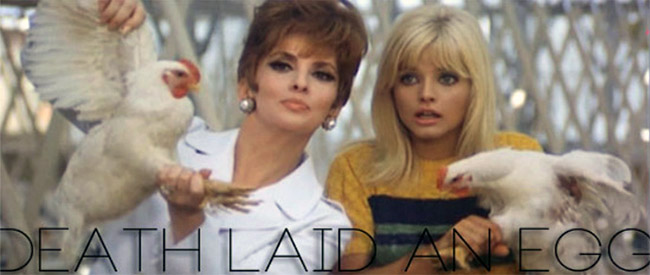 DEATH LAID AN EGG
Dir: Guilio Questi, 1968.
86 min. Italy.
In English.
SATURDAY, DECEMBER 7 – MIDNIGHT
Guilio Questi (Django Kill) took his only stab at the giallo genre with this trippy thriller set in a futuristic chicken factory farm.
Jean-Louis Trintignant is a scientist set on breeding a headless, boneless chicken. He is also cheating on his wife with a bunch of different women, and likes murdering prostitutes. He and his wife (Gina Lollobrigida) and her beautiful cousin (Ewa Aulin) are soon entangled in a love triangle, and a murder mystery to boot.
One of the weirdest gialli ever produced, Death Laid An Egg is equal parts chaotic and brilliant.
---

DEVILHELM
Dir. Craig Rahtz/Hibachi Chicken Films, 1999.
USA. 96 min.
English.
FRIDAY, DECEMBER 13 – MIDNIGHT
"When the Dark Elves, driven by hatred and greed, steal an evil relic known as the Devilhelm, chaos threatens the peaceful valley.  Only three ninja have the power and courage to stop this evil, and protect the earth from the ravaging powers of the Devilhelm."
"Intense martial combat combines with supernatural wizardry to make Devilhelm an unforgettable adventure."
Made over the course of three years in the woods of southwestern Ohio in the late 90s, Devilhelm is a virtually unknown exemplar of autodidactic backyard moviemaking.  Unconventional energy and invention is firmly on display, from the ambitious makeup and sets, to the primitive computer graphics and original soundtrack; most importantly, Devilhelm rides that right line of irreverence and sincerity that we all love when we hear the phrase "shot-on-video."
‪Ninja stars are thrown, riddles are spoken, the re‬ ‪d stuff sprays freely, ‬ ‪and some pagan raver vomits up a ____.‬
Originally released on VHS mostly to family and friends, Spectacle Theater is excited to reintroduce Devilhelm into the audience and dialogue where it belongs.
---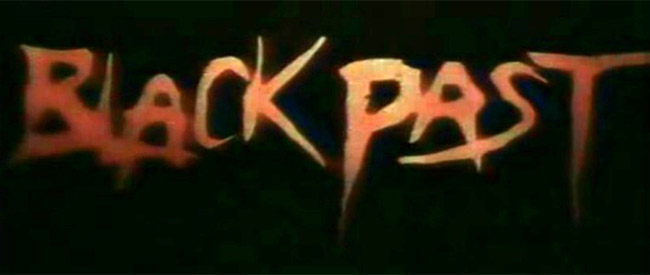 BLACK PAST
Dir: Olaf Ittenbach, 1989.
85 min. Germany.
In German with English subtitles.
SATURDAY, DECEMBER 14 – MIDNIGHT
WARNING: XTREME VIOLENCE AND GORE
Tommy is a troubled teen trying to make friends in a new town without too much luck. He is bullied by his new school mates, and even his family pokes fun at him. As if this isn't enough, the discovery of an ancient relic seems to release an evil that threatens to destroy him, and everyone he knows.
As his demonic visions grow stronger, dreams begin to confuse reality, and Tommy spirals downward. But is it all in his head, or are the nightmares real?
They are real. Everyone is slaughtered.
Before he directed The Burning Moon, German meistro Olaf Ittenbach cut his teeth on this SOV splatterfest.
---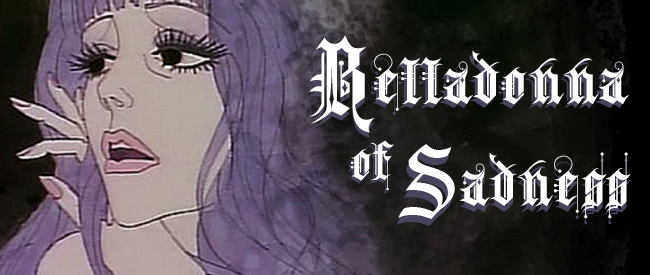 BELLADONNA OF SADNESS
(aka: Kanashimi no Belladonna, The Tragedy of Belladonna)
Dir. Eiichi Yamamoto, 1973
89 min. Japan.
In Japanese with English subtitles
FRIDAY, DECEMBER 20 – MIDNIGHT
WARNING: This film contains scenes of animated sexual and bloody violence as well as persistent flashing colors which may be triggering to some viewers.
Shortly after marrying her beloved Jean, Jeanne is raped by a vicious baron in the rural village where she lives. Though she returns home to Jean who encourages her to move on with him and look towards their future together, Jeanne can't escape these demons…literally. Soon she begins to be visited by a shape-shifting being whispering in her ear to seek revenge on the baron who treated her so cruelly. Jean has become a tax collector but when he can't gather enough to make his quota, the baron has his hand cut off as a form of payment. Jeanne slips deeper into her hallucinations as visions of time and other worlds fly by her eyes, pushing her towards her ultimate goal. Driven away from the village and even turned away by her beloved – Jeanne makes a pact with a spirit in the woods (Spoiler alert: it's the devil) and gains immense magical powers which she then uses against those who have wronged her.
Yamamoto's swirling, hypnotic, visionary film seems to, at times, almost melt off the screen. So too will your brain as you witness this colorful and fluid masterpiece. Think of Fantasia by way of Pinku on the best drugs you've ever done and then add and funky psychedelic soundtrack and you're getting close. Based loosely on a 19th century French tome called La Sorcière by Jules Michelet this brain-bender will transport you to places unknown and then back in time for Sunday brunch…but will you be the same? (No.)
---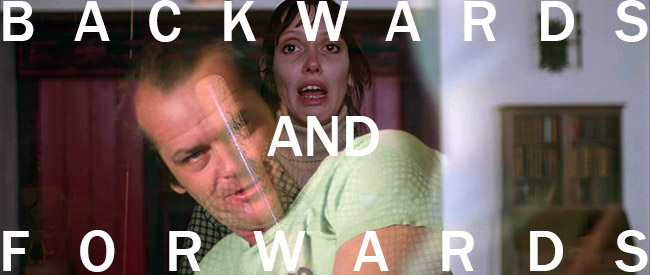 THE SHINING BACKWARDS AND FORWARDS
1980/2011/2013.
146 min. USA.
SATURDAY, DECEMBER 21 – MIDNIGHT
JOHN FELL RYAN on GNINIHSEHTTHESHINING
KDK12 (Original Analysis), April 23, 2011
Ad Hoc (Deeper Look into the Shining-sphere), May 22, 2012
RAVE REVIEWS of TSFAB
Badass Digest
Screen Crush
Dark Side of the Rainbow for the 21st century, THE SHINING BACKWARDS AND FORWARDS is a hallucinatory palindromic mindfuck, an accidental profundity resulting from a literal reading of MSTRMD's comment that "The Shining is a film meant to be watched both forwards and backwards."
Conceived by John Fell Ryan and executed with Spectacle's Akiva Saunders behind the controls, it became one of the most successful events in the sprouting days of the theater. In the meantime, it has become the stuff of legend, followed by stagings at Fantastic Fest and the Seattle International Film Festival no doubt inspired by the attention of ROOM 237, in which JFR is one of the primary participants and Spectacle receives a hearty shout-out.
THE SHINING BACKWARDS AND FORWARDS screens tonight in 2D in an new 'n' improved HD mix for the best experience yet.