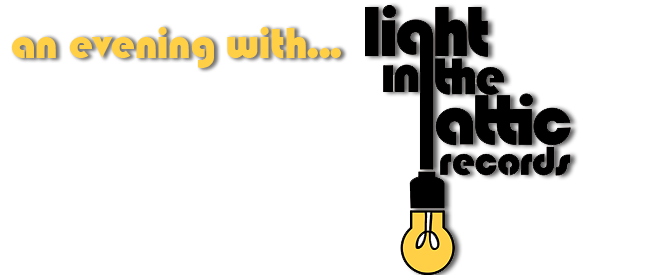 AN EVENING WITH LIGHT IN THE ATTIC RECORDS
Approx. 90 min.
ONE NIGHT ONLY!
WEDNESDAY, APRIL 16 – 8:00PM & 10:00 PM
Spectacle is beyond thrilled to team up with the incomparable reissue record label Light In The Attic Records for an evening of rare and wonderful works!
Highlights include a collection of original short docs on Light In The Attic artists Donnie and Joe Emerson, National Wake, and Jim Sullivan- PLUS surprise shorts and music videos!
We'll cap off the festivities off with an exclusive screening of the cult favorite film Cowboy In Sweden featuring the legendary Lee Hazlewood! The film- originally a 1970 Swedish TV special- is now fully restored and remastered in HD and plucked directly from LITA's lavish box set There's A Dream I've Been Saving, a box set commemorating the complete legacy of Lee Hazlewood Industries from 1966-1971.
"…the film must have been exceedingly surreal, since the record exists in its own space and time. At its core, it's a collection of country and cowboy tunes, but the production is cinematic and psychedelic, creating a druggy, discombobulated sound like no other. This is mind-altering music — the combination of country song structures, Hazlewood's deep baritone, the sweet voices of Nina Lizell and Suzi Jane Hokom, rolling acoustic guitars, ominous strings, harpsichords and flutes, eerie pianos, and endless echo is stranger than outright avant-garde music…" –Stephen Thomas Erlewine, allmusic.com