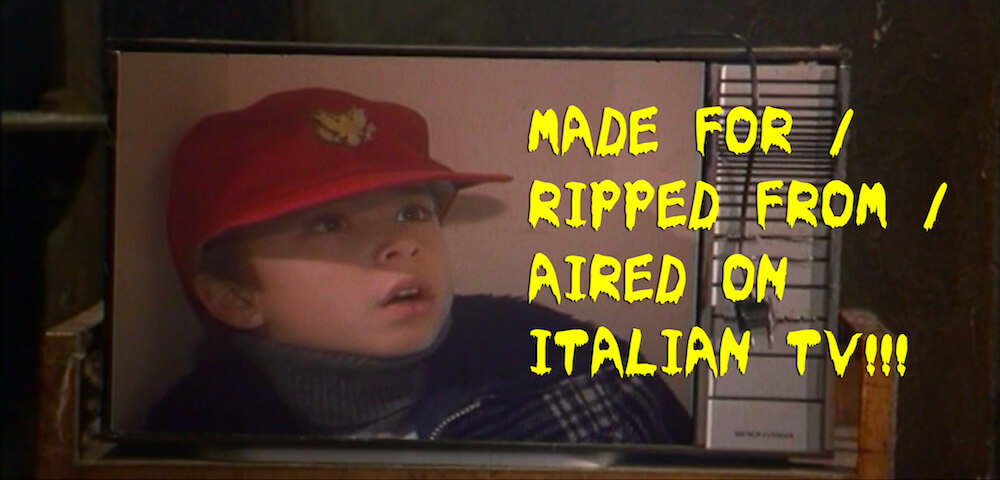 The three films in this series, while not directly related, somehow made their way onto Italian television, insane gore and semi-tasteful nudity intact. Another of many reminders that Europe > USA.
Spectacle is proud to present these three hard-to-find gems, warts and all. Be prepared for burned-in logos, burned-out directors, sub-par subtitles, and above-par television.
---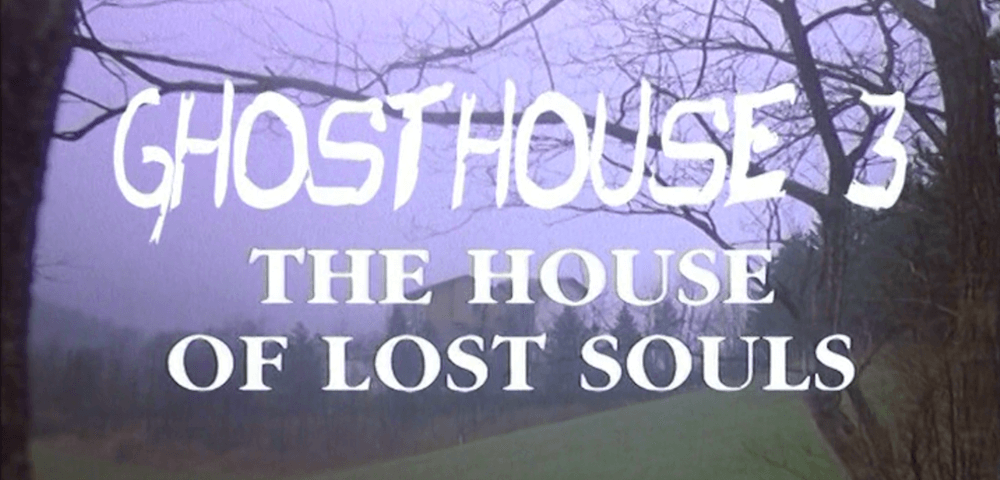 GHOSTHOUSE 3: THE HOUSE OF LOST SOULS
dir. Umberto Lenzi, 1989
84 mins. Italy.
In dubbed English.
SATURDAY, JULY 6 – MIDNIGHT
FRIDAY, JULY 12 – 10 PM
SATURDAY, JULY 20 – MIDNIGHT
SATURDAY, JULY 27 – 10 PM
TUESDAY, JULY 30 – 10 PM
A handful of young geologists are unlucky enough to be forced to stay at a hotel in the middle of nowhere. What they don't know is that the hotel has been abandoned for twenty years, because the owner of the hotel had killed his family and all the guests two decades ago. Strange things begin to happen, and suddenly murders are committed…
Umberto Lenzi (CANNIBAL FEROX, VIOLENT NAPLES, etc) truly goes for it in this no-budget made-for-TV threequel in the Ghosthouse series (the first in the series was also known as CASA III in an attempt to capitalize on the popularity of the EVIL DEAD series, aka Casa I + Casa II).
The best kind of terrible, this undersung midnight gem features batshit one-liners, a murderous monk, multiple decapitations, and a killer laundry machine. Not to be missed.
---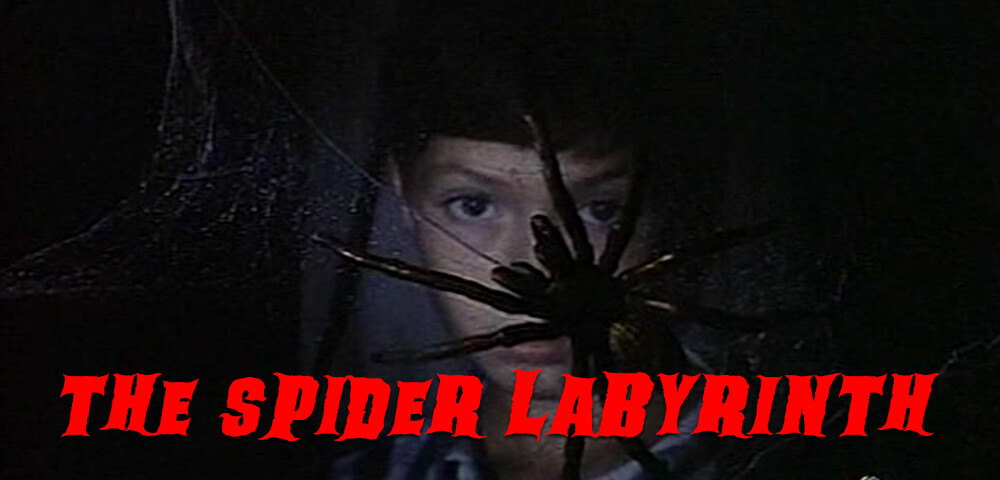 THE SPIDER LABYRINTH
dir. Gianfranco Giagni, 1988
82 mins. In dubbed English.
SATURDAY, JULY 6 – 10 PM
FRIDAY, JULY 12 – MIDNIGHT
MONDAY, JULY 15 – 10 PM
FRIDAY, JULY 26 – MIDNIGHT
MONDAY, JULY 29 – 10 PM
A young professor travels to Budapest to locate a lost colleague. Once there, he gets tangled up in a supernatural mystery.
The only film in this series to feature a single title. Information is dodgy on whether this one was actually made-for-TV or just ended up there, but the best looking version in existence is definitely ripped from TV. Though it feels like a cousin to Inferno or Suspiria, its also one of the only giallos to attempt Lovecraftian otherworldy-terror.
It's a slow burn at the start, but stick with it and this one delivers with an insane ending, and some impressively unnerving practical FX. Do yourself a favor and don't google it.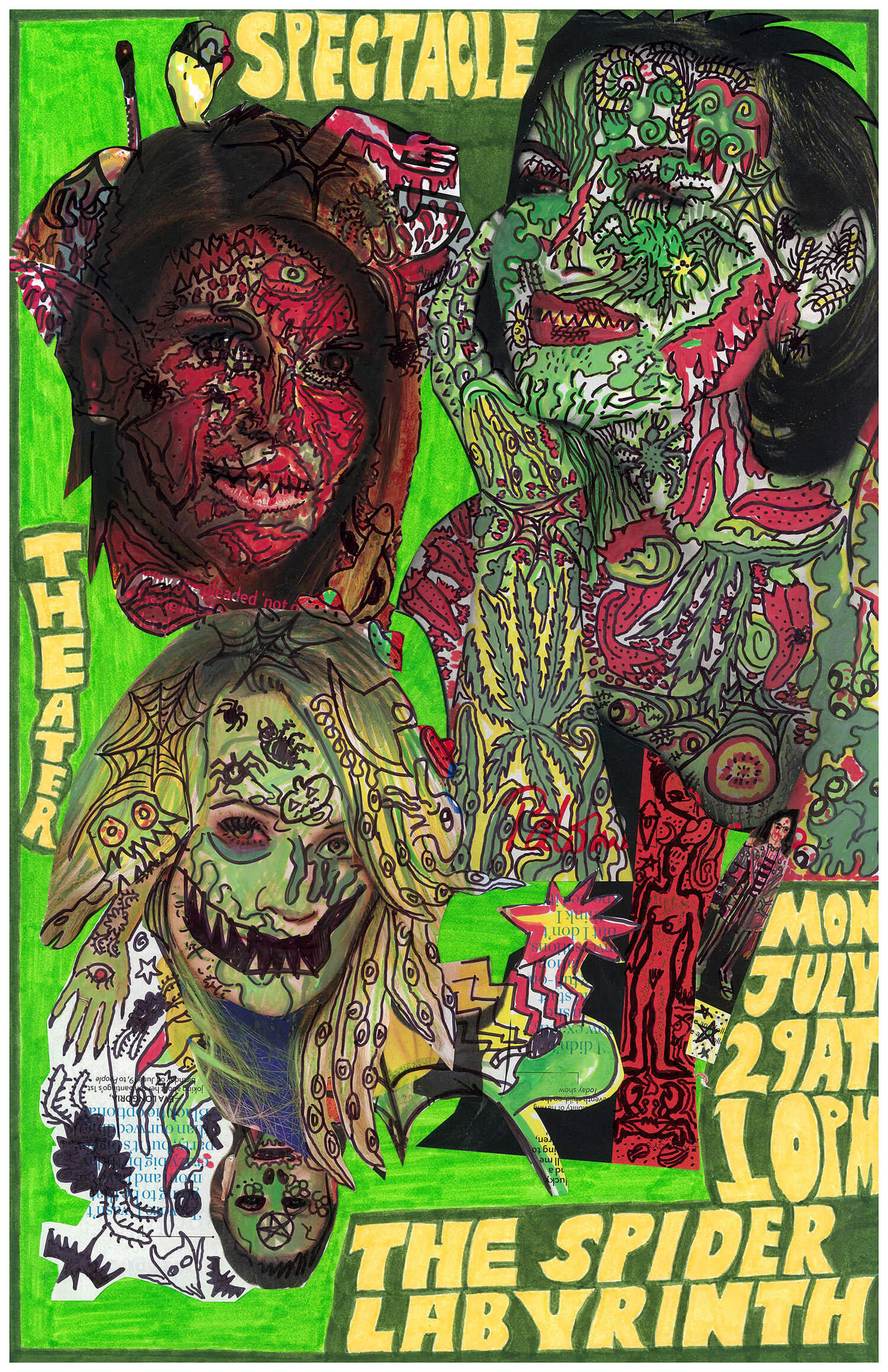 ---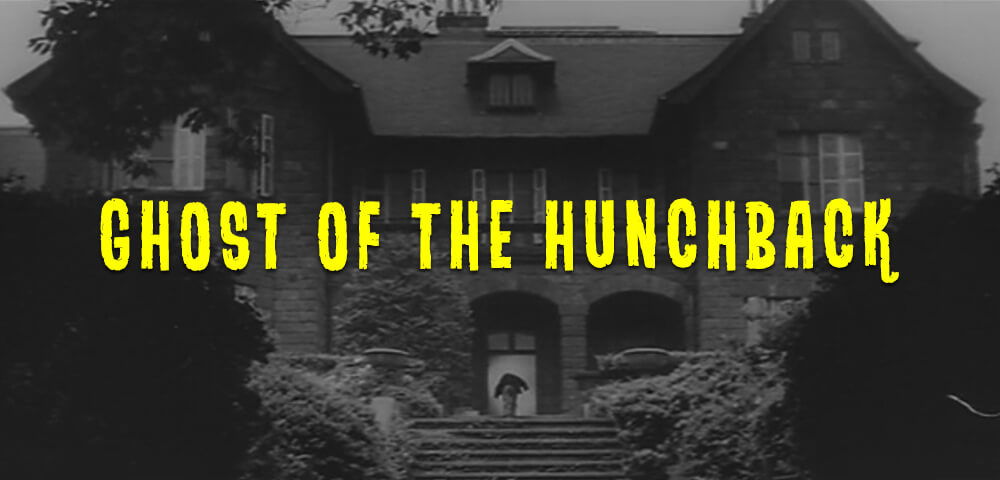 THE GHOST OF THE HUNCHBACK
(aka SATAN'S PIT)
(aka HOUSE OF TERRORS)
dir. Hajime Sato, 1965
77 mins. In Italian with English subtitles.
MONDAY, JULY 1 – 10 PM
THURSDAY, JULY 11 – 10 PM
WEDNESDAY, JULY 17 – 10 PM
TUESDAY, JULY 23 – 10 PM
A man, Chonin Mitake, dies crazy after long agony, and his dead body is cremated. His widow Yoshi, investigating on the past of her husband, goes to the mansion where he had lived, a building Leftly nicknamed "Satan's Pit" (a suggestive statue of Satan is situated in the atrium of the masnion) managed by a hunchbacked caretaker. Soon some visitors reach the house. The hunchbacked keeper warns…
It's unclear if this Japanese oddity has ever seen a proper US release, but it definitely never got one in Japan, only ever properly airing on Italian TV, in an Italian dub, adding to the overall surreality of the whole thing. Directed by Hajime Sato (GOKE: BODYSNATCHER FROM HELL, THE GOLDEN BAT) and starring Ko Nishimura (LADY SNOWBLOOD, HIGH AND LOW) as the hunchbacked caretaker, fans of early black + white Bava / Barbara Steele collaborations should take note.