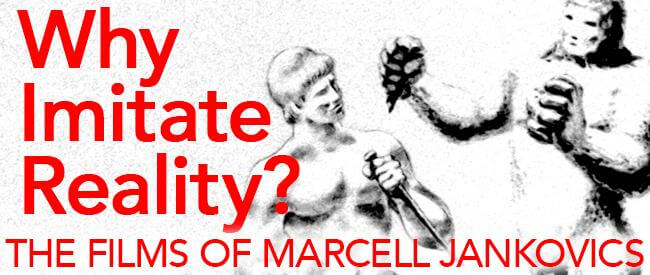 WHY IMITATE REALITY? THE FILMS OF MARCELL JANKOVICS
It's impossible to mistake Marcell Jankovics' work for anyone else's. Fluid, gorgeous, hallucinogenically colorful, his films fully exploit expressive possibilities only available through animation. Despite outsized brushes with the U.S. – part of his short film Sisyphus was used in a 2008 GMC Superbowl ad (notably nixing the rock rolling back), and pre-production on Disney's The Emperor's New Groove (never seen after the film devolved into its "stupid, kitschy final version," in Jankovics' words) – the director remains criminally underknown in this country.
His deep appreciation of mythology (having written numerous books and articles on the subject) is reflected in a body of work rooted in folk- and fairytales, mining the specific, yet fleshing out to the underlying universal. Often adapting material he feels hasn't been properly expressed in other mediums, Jankovics' careful consideration of the emotional and psychological impact of each aesthetic element results in the definitive version of the work.
Starting at 19, he rose through Budapest's Pannonia Film Studios from in-betweener to director in a mere five years, and continued working through governmental shifting to and from Communism. With a prolific career spanning over a half-century, Marcell Jankovics continues to produce incredible, emotional works to this day, and Spectacle is proud to present a small selection of them.
Special thanks to the Hungarian National Film Archive, and please read Cartoon Brew's excellent (and unfortunately rare) interview with this amazing and thoughtful man.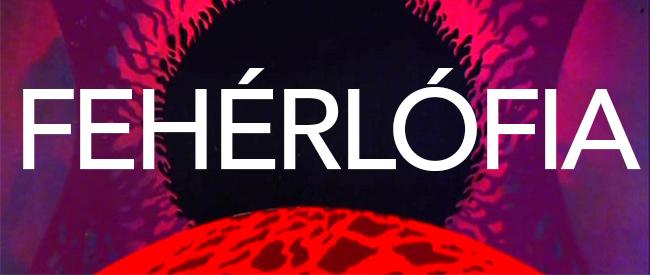 FEHÉRLÓFIA (SON OF THE WHITE MARE)
Dir. Marcell Jankovics, 1981
Hungary. 81 min.
In Hungarian with English subtitles.
SATURDAY, NOVEMBER 5 – 10:00PM
WEDNESDAY, NOVEMBER 9 – 7:30PM
SUNDAY, NOVEMBER 13 – 5:00PM
TUESDAY, NOVEMBER 22 – 10:00PM
A glorious work of unparalleled brilliance, FEHÉRLÓFIA melds ancient legends of the Steppe people into a kaleidoscopic rumination on the cyclical nature of time and space. Originally combining several existing folktales on time's recurrence, Jankovics was forced to write an original story after his first script was deemed anti-Marxist (according to Marxism, time is irreversible). Raised hidden by his mare mother in the World Tree, immensely strong Fehérlófia must venture forth to find the Underworld's entrance and, with his brothers' help, defeat the dragons who seized power from the ancient Forefather and Progenitrix. The constantly morphing concentric images, looping back on and mirroring each other, perfectly fit a film dedicated to the early nomads. Only the second film to come out of Pannónia Studios, FEHÉRLÓFIA is a masterwork of color and story.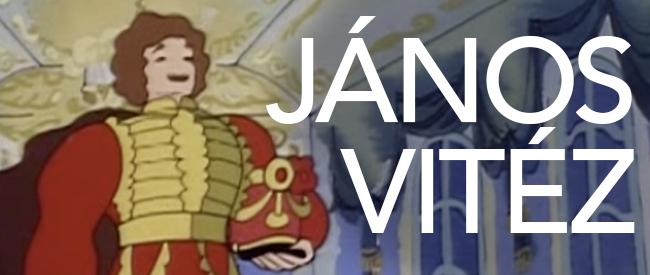 JÁNOS VITÉZ (JOHNNY CORNCOB)
Dir. Marcell Jankovics, 1973
Hungary. 74 min.
In Hungarian with English subtitles.
Showing with
KUZDOK (THE STRUGGLE)
Dir. Marcell Jankovics, 1977
Hungary. 3 min.
MÉLYVIZ
Dir. Marcell Jankovics, 1970
Hungary. 2 min.
FRIDAY, NOVEMBER 4 – 10:00PM
THURSDAY, NOVEMBER 10 – 7:30PM
SATURDAY, NOVEMBER 19 – 7:30PM
TUESDAY, NOVEMBER 22 – 7:30PM
Commissioned by the government for the 150th anniversary of national poet Sándor Petöfi's birthday, and based on his epic poem of the same title, JÁNOS VITÉZ is the first Hungarian feature-length animated film. Completed in a mere 22 months, the visuals blend Peter Max pop and traditional Hungarian folk art into a bright, vibrantly-hued world. The story follows titular János, whose love for country maid Iluska distracts him from shepherding. Banished from the village after losing the entire flock, he vows to return on better terms to marry his beloved. Joining a battalion of Hussars, he travels the world over (including ludicrously fanciful interpretations of Venice, Mongolia and the Sahara) on wild adventures, yet always dreaming of Iluska. His triumphant return home is shattered when he learns Iluska was worked to death by her wicked stepmother. No longer caring what happens to him, János goes on a series of increasingly dangerous adventures, hoping if he can't live happily to at least die gloriously. Giants, witches, French court life, and drinking songs all merge and blend in this pastel chimera. Unfortunately the Hungarian government's restoration of the film, currently ongoing, won't be completed until sometime next year, so for now we must make do with a less-brilliant version of this dynamic tale.
The film screens with two shorts highlighting Jankovic's gift for conveying emotion through pure visuals and texture.