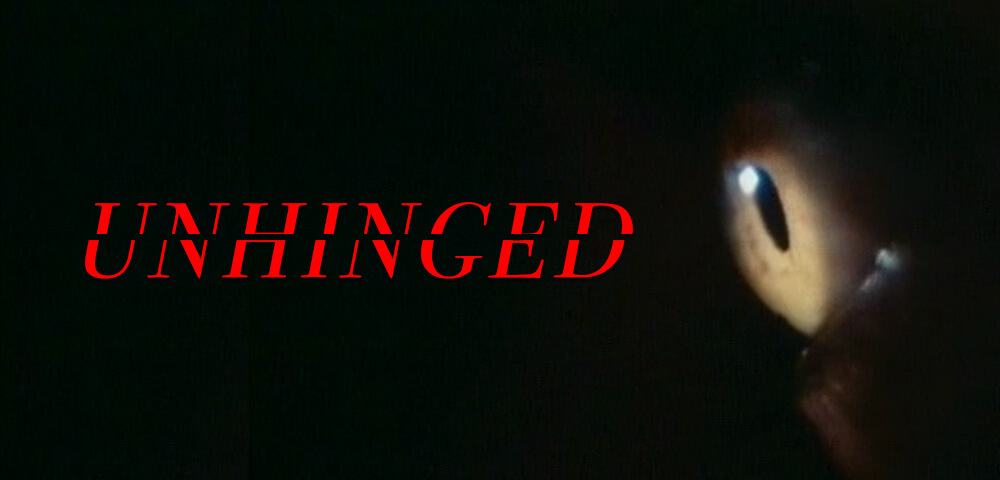 UNHINGED
dir. Don Gronquist, 1982
79 mins. United States.
In English.
SATURDAY, JUNE 8 – MIDNIGHT
FRIDAY, JUNE 14 – MIDNIGHT
FRIDAY, JUNE 21 – MIDNIGHT
SATURDAY, JUNE 29 – MIDNIGHT
Shot in Oregon in the early 80's, UNHINGED follows three college girls on a trip to a jazz festival 'upstate'. They get stoned and crash into a ditch, only to wake up in an old mansion with a strange woman, her mother and a caretaker.
Trapped by a storm with no way to contact anyone ("the closest phone is 2 miles away!"), the girls hunker down to recuperate until the roads clear. It's not long, however, before strange sounds and phenomena tip them off to something being very, very wrong at the Primrose Estate.
The performances range in tone from 'on too many painkillers' to 'community theater Tennessee Williams', only adding to the surreal-dreamlike feel of the whole thing.
Featuring a synth score by John Newton that's been described as sounding like "a black mass that's being sabotaged by an all-skeleton Soft cell cover band", UNHINGED is way more fun and moody than your average video nasty.
CONTENT WARNING: While the body-count and gore are relatively tame for a Video Nasty, the ending features a problematic twist, so be prepared for a decidedly Not Woke climax.