With Hammer's runaway freight train success in the 60's it's no wonder Japan wanted in on the action. Yamamoto's Bloodthirsty Trilogy, as it would come to be known, sent the bloodsuckers East. Scored in gothic bossa-nova by Riichiro Manabe (GODZILLA VS HEDORAH) the films are a one of a kind treat for fang-fans the world over.
---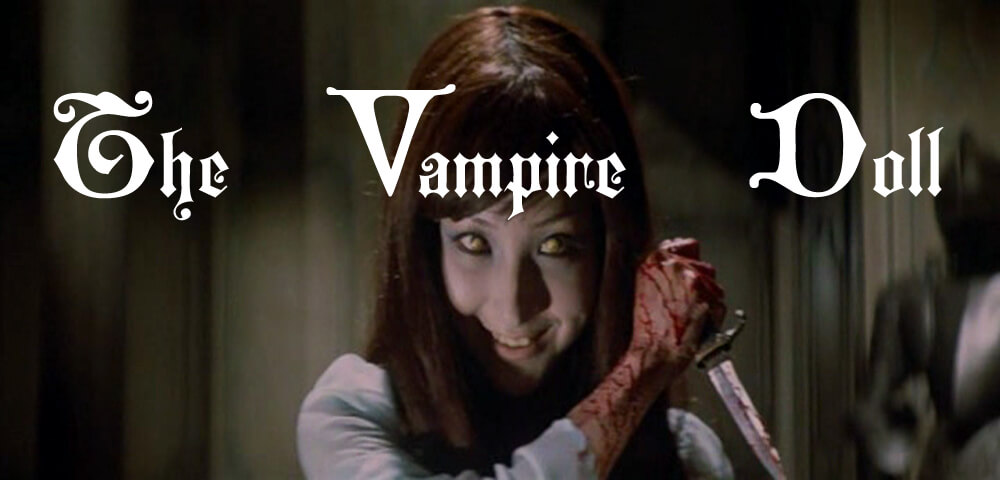 THE VAMPIRE DOLL
dir. Michio Yamamoto, 1970
85 min, Japan
In Japanese w/ English subtitles
FRIDAY, MAY 11 – 10 PM
TUESDAY, MAY 15 – 10 PM
SATURDAY, MAY 19 – 10 PM
SUNDAY, MAY 20 – 5 PM
THURSDAY, MAY 31 – 10 PM

After a courtship in Tokyo, Kazuhiko and Yuko must spend an unbearable 6 months apart. Upon his return from his business trip Kazuhiko decides to visit Yuko in her remote country home. Things go from bad to worse when after being attacked by the house's creepoid servant he's informed that Yuko died in a car accident 2 weeks before. Yuko's mother offers to let him stay in their home and he agrees.
That night he hears screams coming from Yuko's room only to find her standing in the closet. He's knocked unconscious and the next day made to believe it was all a dream. The following evening he sees Yuko out his window and follows her to the family graveyard. Yuko turns on Kazuhiko flashing evil eyes and both literally and figuratively stabs him in the back.
A week Kazuhiko's sister Keiko decides to look for him and in the process uncovers Yuko's terrible family secret…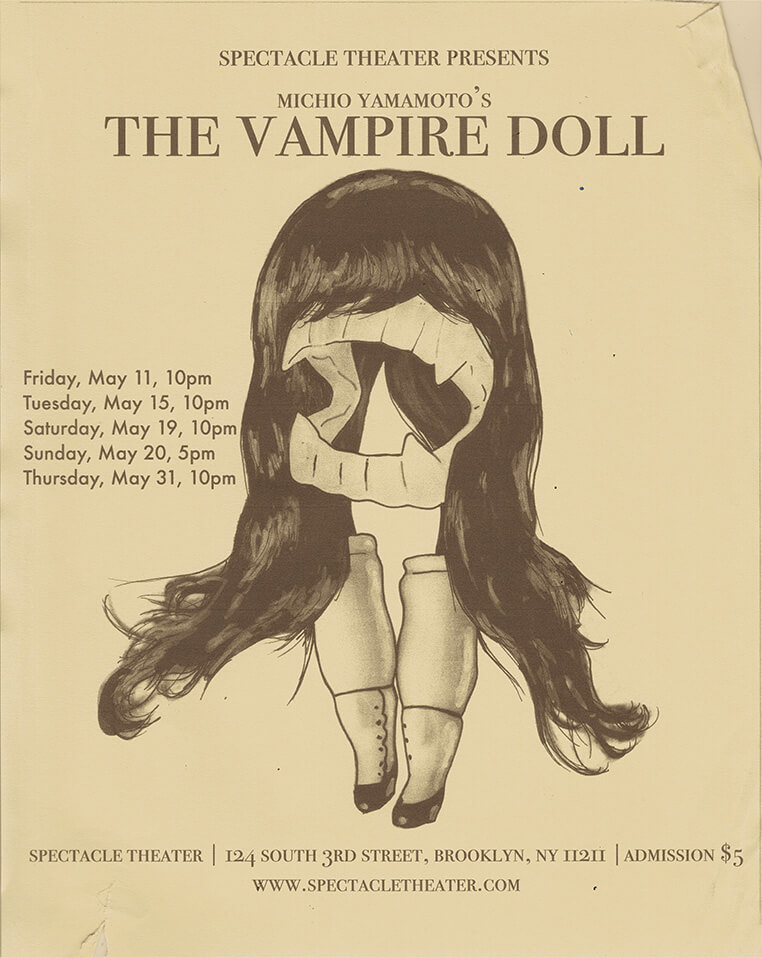 poster by Henri de Corinth
---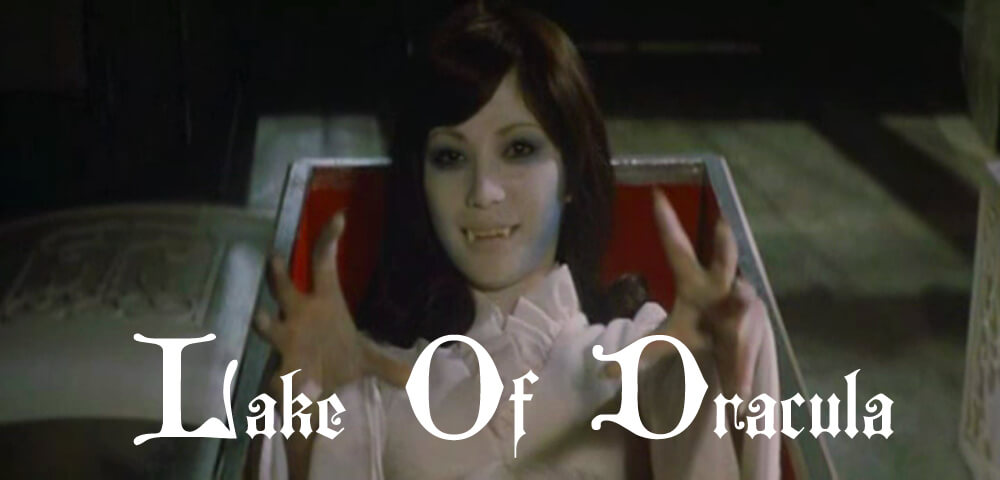 LAKE OF DRACULA
dir. Michio Yamamoto, 1971
82 min, Japan
In Japanese w/ English subtitles

TUESDAY, MAY 8 – 10 PM
FRIDAY, MAY 18 – 10 PM
MONDAY, MAY 21 – 7:30 PM
MONDAY, MAY 28 – 10 PM
WEDNESDAY, MAY 30 – 7:30 PM

Plagued by nightmares about a vampire for 18 years, a young girl Akiko tries to get on with her life living by a lake and befriends a boat operator. One day a mysterious package arrives – an all white coffin! When the boat operator complains to the shipping agent they return to find the coffin empty. Not long after, the boat operator is attacked by the same vampire that's been haunting Akiko.
Akiko is visited by her doctor boyfriend who her sister is also in love with. The doctor is called to a nearby hospital to treat a women with two strange bite holes on her neck. Akiko's dog goes missing and she finds it's body in a field next to the murdered boat operator. Akiko flees his reanimated corpse and is knocked out in the chase. Taken to the vampires abode, she finds herself face to face with the ghoul.
Originally released in 1971 the film eventually made it's way to the states and ran on TV under the name JAPULA (yikes) as well as LAKE OF DEATH.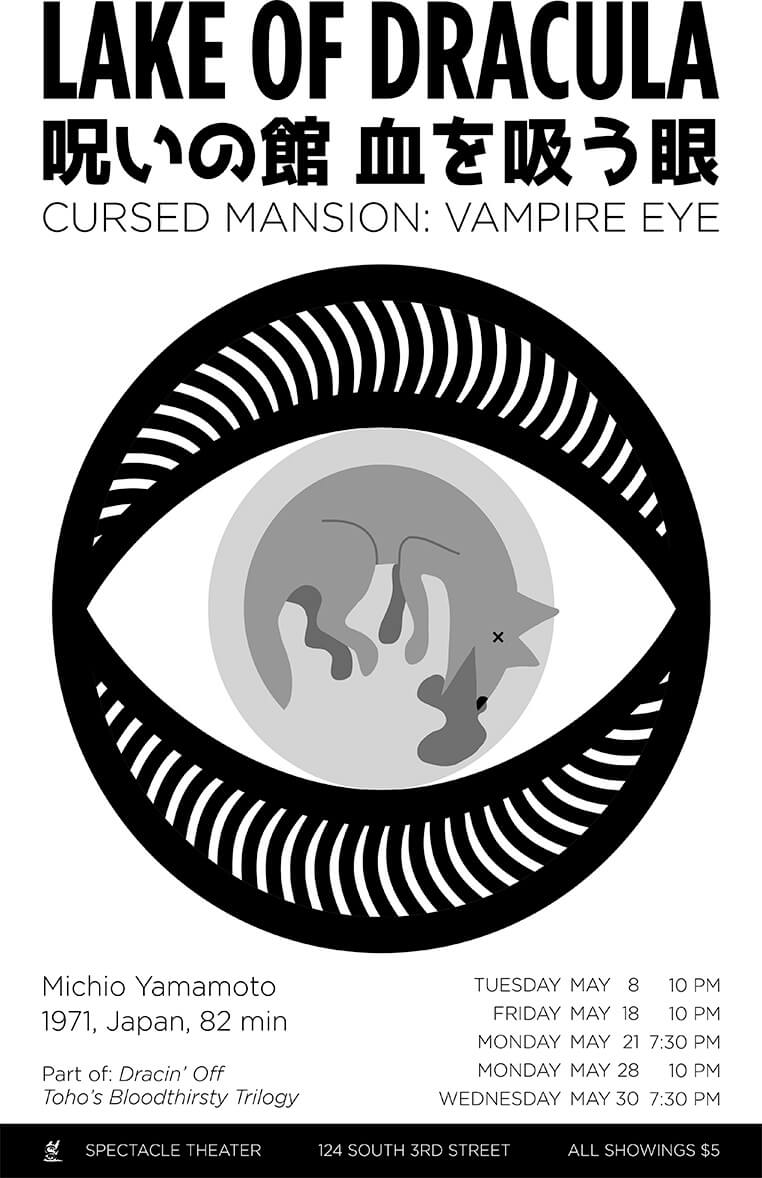 Poster by Kellen Dye
---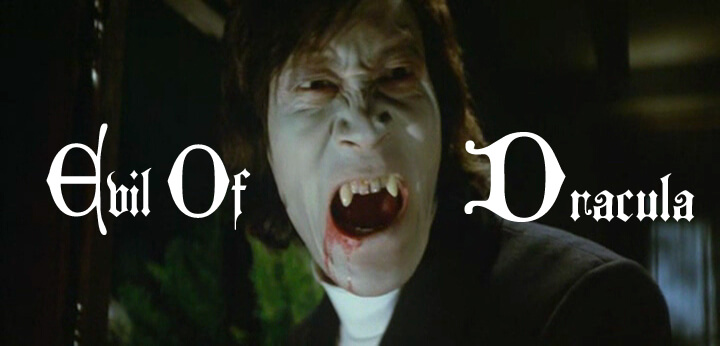 EVIL OF DRACULA
dir. Michio Yamamoto, 1974
87 min, Japan
In Japanese w/ English subtitles
TUESDAY, MAY 8 – 7:30 PM
FRIDAY, MAY 11 – MIDNIGHT
MONDAY, MAY 14 – 7:30 PM
SUNDAY, MAY 27 – 7:30 PM
TUESDAY, MAY 29 – 10 PM

When Mr. Shiraki arrived at the Seimei Girls School he thought he was just taking a job as a psychology professor but after finding out the principal's wife had…wait for it…just died in a car accident he reluctantly takes over as head of the school. He agrees to stay the night at the former principals home and late that night is attacked by 2 fanged women. The next day Shiraki believing it was all a dream (crazy, right?) goes to work at the school. As if things weren't weird enough he's about to discover the school itself harbors a dark history.
Borrowing heavily from the both VAMPIRE DOLL and LAKE OF DRACULA the third installment of the trilogy ditched the gloom and doom of the first two, instead banking on gore and nudity to draw the crowds.