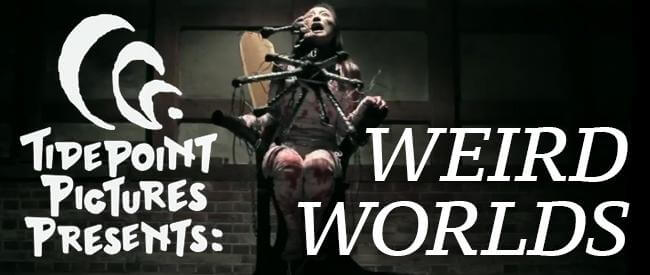 Tidepoint Pictures, specializing in bringing contemporary and cutting-edge Asian films to North American audiences, turns 20 this year. As part of the celebration and in the spirit of Halloween, Spectacle presents a selection of Tidepoint films that go beyond (or directly mock) typical JHorror while showcasing Tidepoint's diverse catalogue.
---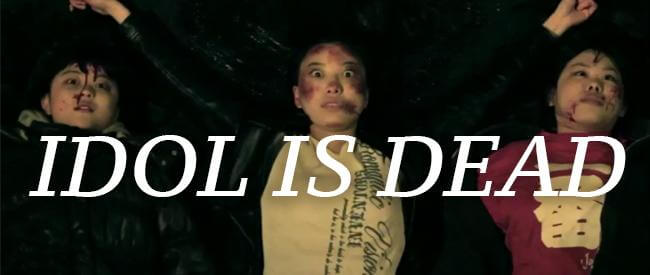 IDOL IS DEAD
Dir. Yukihiro Katô, 2012
Japan, 63 min.
In Japanese with English subtitles.
Real-life J-pop anti-idol group BiS (Born idol Society) star in a perfect showcase for their aggressive parodying of all things idol. Starting off meta, BiS play failed idols despondently working as hostesses at a sleazy café. After not-so-accidentally dispatching their more successful rivals in a rumble gone wrong, BiS realize they can turn murder-lemons into success-lemonade by posing as the now-dead group. They're going to sing, dance, and claw their way to stardom one supermarket opening at a time, and the only thing that can stop them is the mad-scientist-resurrected, extremely pissed lead singer of the original group! What price idoldom? Featuring gore, depravity, and the bubbliest J-pop this side of a knife fight.
SCREENING WITH: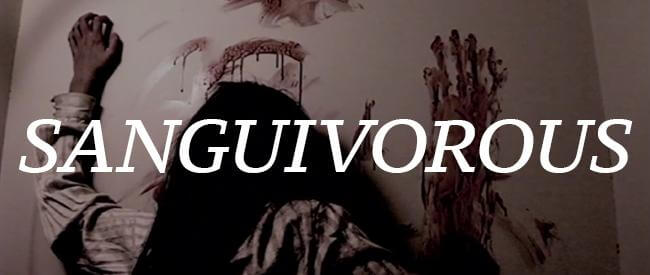 SANGUIVOROUS
Dir. Naoki Yoshimoto, 2011
Japan, 53 min.
In Japanese with English subtitles.
Wearing a debt to Dreyer's silent classic VAMPYR on its blood-soaked sleeve, SANGUIVOROUS is a highly stylized tale told through text and textures, an impressionist fever dream of a young woman's realization she's related to an ancient vampire clan. Kidnapped by older vampires, all consume and are consumed by blood and darkness.
SATURDAY, OCTOBER 1 – 7:30PM
MONDAY, OCTOBER 17 – 7:30PM
TUESDAY, OCTOBER 25 – 7:30PM
---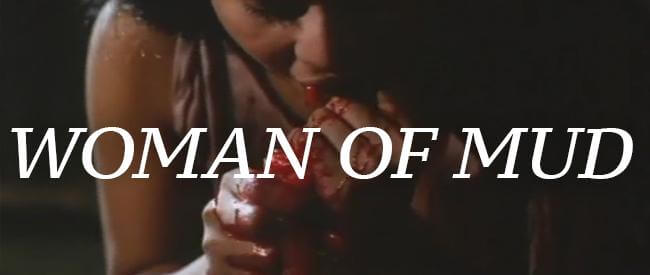 WOMAN OF MUD (ANG BABAENG PUTIK)
Dir. Rico Maria Ilarde, 2000
Philippines, 105 min.
In Filipino/Tagalog with English subtitles.
SATURDAY, OCTOBER 1 – 10:00PM
WEDNESDAY, OCTOBER 12 – 7:30PM
FRIDAY, OCTOBER 21 – MIDNIGHT
Recently graduated and with a sexy San Francisco trip just around the corner, medical student/Olympic-level archer Mark just wants to get away from it all to focus on his true passion, writing horror about limb-severing serial killers. But when he finally hikes to his uncle's dissident safe-house in the boondocks, he's struck with a severe bout of writer's block. As thanks for rescuing him from the local junta, scrub magician Ben gives Mark a magic seed he promises will be the answer to his needs, but cautions him to not be deceived by appearances or plant the seed during a full moon. In a fit of blue-balled inebriation, Mark plants the seed during a full moon. It grows and hatches into a beautiful, mute muse he dubs Sally who immediately cures both of Mark's problems. But soon, local villagers begin disappearing, and Mark notices Sally prefers raw meat to his delicious dishes…Featuring excellent gore effects, gorgeous countryside, and lots of home cooking, WOMAN OF MUD is an underseen creature-feature gem.
---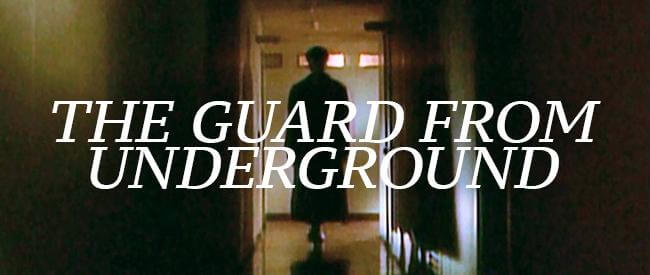 THE GUARD FROM UNDERGROUND (aka SECURITY GUARD FROM HELL)
Dir. Kiyoshi Kurosawa, 1992
Japan, 96 min.
In Japanese with English subtitles.
WEDNESDAY, OCTOBER 5 – 10:00PM
SATURDAY, OCTOBER 8 – 5:00PM
THURSDAY, OCTOBER 13 – 10:00PM
Unfairly derided as a generic slasher flick ground out before Kiyoshi Kurosawa moved on to better-known and -received works, including CURE and PULSE, THE GUARD FROM UNDERGROUND features all Kurosawa's signatures in nascent form – loneliness and isolation amid the everyday, dingy, banal locations made haunting, terror stemming from the gloom and nihility of human existence rather than shock or gore. Art historian Akiko begins her new job at a corporation the same day as an immense security guard, who happens to match the description of a murderous sumo wrestler released due to an insanity plea. The outsized antagonist is a true void – stating no one truly believes people like him can exist and repeatedly telling people not forget him, he's a walking warning monsters are real and around us.
Kurosawa's penchant for layering on social commentary is also present –  Akiko's corporation is so large it outsources and doesn't control its own security, and her department, hastily thrown together to buy and sell art as commodity, technically doesn't exist. All this housed in a sallow, sickly building constantly trapping its occupants even without the help of a vicious killer. Kurosawa once named Hitchcock and Ozu as his influences, and GUARD FROM UNDERGROUND's direct blend of moody atmosphere and meat-and-potatoes suspense lands squarely between them.
---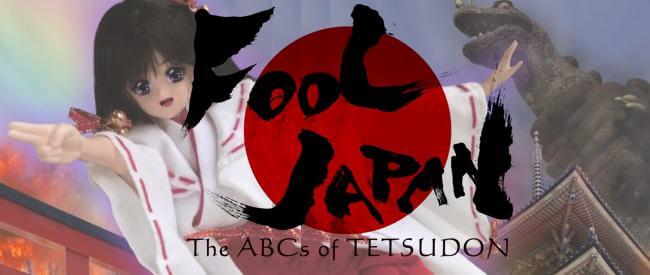 TETSUDON: THE ABCS OF FOOL JAPAN
Dir. Various, 2016
South Korea/Japan/Hong Kong, 105 min.
In Japanese with English subtitles.
TUESDAY, OCTOBER 4 – 7:30PM
SUNDAY, OCTOBER 23 – 7:30PM

Comedy film fest TETSUDON put together an anthology of 26 'foolish' films by 26 different directors. Japan and 'Japan' are covered in full, with kaiju, anime, salarymen, panty shots, calligraphy, samurai, gothic loli, bushido, and everything else from A-to-Z thrown into the mix. Audience participation's encouraged:
After all of the 26 short films are over, the ending credits come up soon.  During the credits rolling, you can see all of the films' images from A to Z again.  At that time, if your favorite comes up, please clap your hands.  If a damn film comes up, please say "Boo"!  That's the way the producer wants you to enjoy until the end mark.

So, let us know which ones you liked!