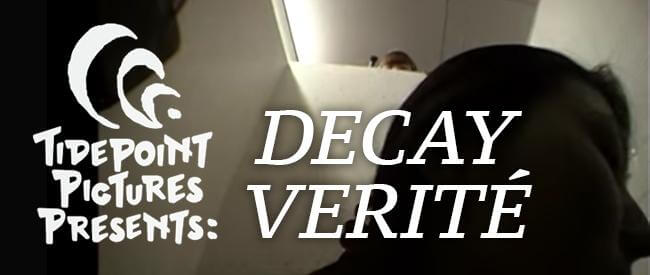 Behind locked doors, in bathroom stalls, on the city outskirts, this triptych of films from Tidepoint (celebrating their 20th anniversary this year) blurs fiction and reality dredging up Japan's carefully hidden social and moral disintegration.
---


JUNK FOOD (82 min)
Dir. Masashi Yamamoto, 1997
Japan. 82 min.
In Japanese with English subtitles.
WEDNESDAY, NOVEMBER 9 – 10:00PM
FRIDAY, NOVEMBER 25 – 7:30PM
SUNDAY NOVEMBER 27 – 5:00PM
Depicting rarely-seen sides of Japan, including corporate culture's structural rottenness/complete indifference and the immigrant experience, the meat of JUNK FOOD is scattered, impressionist vignettes of destitute Japanese existence. Split into four parts, the film follows a meth-addicted salarywoman looking to score after running out at her upscale office, a Mexican wrestler trying to leave the country, a Pakistani man turning violently against his Japanese girlfriend, and low-level street gangs, among others. Their lives on the fringe are bookended by the daily routine of an old blind woman (the director's mother), a grounding element in a violent, alienating world. Early digital cameras used to shoot the film add visual grain and grime to the seedy hedonism of this night in Japan's underbelly.
---


CARNIVAL IN THE NIGHT
Dir. Masashi Yamamoto, 1981
Japan. 109 min
In Japanese with English subtitles.
TUESDAY, NOVEMBER 8 – 10:00PM
FRIDAY, NOVEMBER 11 – 10:00PM
TUESDAY, NOVEMBER 15 – 10:00PM
WEDNESDAY, NOVEMBER 30 – 7:30PM
A long, dark journey into nihilism, full of sound and fury, signifying nothing. Filmed a year before BURST CITY, CARNIVAL IN THE NIGHT leans closer to anarchic punk than dystopian futurism, but its urban grime and verité-style shooting (the film is often mislabeled as a documentary) make it feel like a precursor to cyberpunk and cousin to New York's No Wave scene. Opening with a surreal take on Japan's then-economic boom, the camera languidly moves through the sunny, colorful Shinjuku shopping district to the shrill sound of densely layered advertisements. It then drops literally underground into black and white at a noisy punk club, where singer Kumi finishes a set. She drops off (more like rids herself) of her young son, free now to spend the endless night wandering city streets with deranged druggie friend Papou. What they want isn't clear; what they seek is annihilation by any means – meeting up with a bomb-makng friend, cruising male hustlers in the park, borrowing a gun with no intention of returning it. With nothing to fight for or against in an authoritarian society that won't even deign to oppress them (there's nary an officer to even try and stop their exploits), death seems like the only option.
---


PEEP 'TV' SHOW
Dir. Yutaka Tsuchiya, 2003
Japan. 98 min.
WEDNESDAY, NOVEMBER 2 – 7:30PM
MONDAY, NOVEMBER 7 – 7:30PM
SATURDAY, NOVEMBER 26 – 7:30PM
WEDNESDAY, NOVEMBER 30 – 10:00PM
Director Tsuchiya's career has focused on the search for identity among Japanese youth, particularly the dark paths it can take.  PEEP 'TV' SHOW follows kids from Shibuya, Tokyo, obsessed with outward appearances and the internet, as they navigate the city. Considering this generation grew up under constant surveillance, their ingrained exhibitionism and voyeurism seems natural.
Cynical young man Hasegawa runs a website hosting his secretly-shot footage of unsuspecting people, Peep TV, in the hopes of capturing a realer 'reality'. Gothic Lolita Moe (also the script's co-writer) is a fan of the site, and after the two have a chance encounter on the street, she wants in on the business. As the anniversary of 9/11 draws near, the project grows increasingly darker.
Woven around actual surveillance footage and news clips and shot on DV, the film proudly wears its no-budget rawness on its sleeve. Scenes switch from talking-head documentary confessional to dramatic narrative in the same shot, and nearly everyone onscreen plays themselves. Watching and being watched are nearly interchangeable – internet porn is an obsession for sexless characters whose outfits constantly broadcast a chosen persona. A collection of events more than a thorough narrative, PEEP TV SHOW's fragmentation works all the better to reflect the disaffection, isolation and search for meaning of this generation.