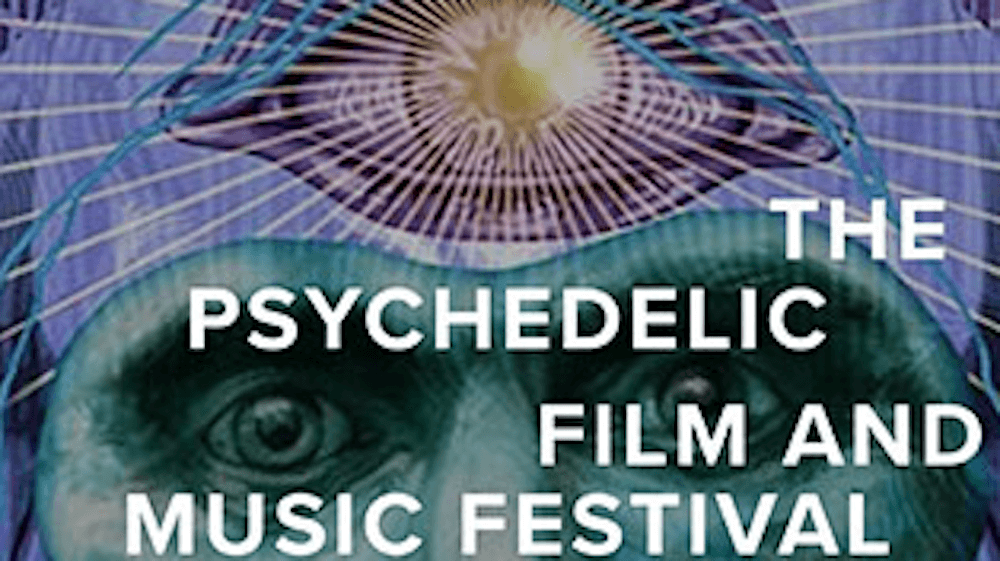 FRIDAY, MAY 17th – 7:30PM
FILMMAKERS IN ATTENDANCE!
The Psychedelic Film and Music Festival invites you to an evening of mind altering shorts featuring the best of sci-fi horror, and psychedelia.
TRATAK-ANTARS THE ICE AROUND TIME – Ep. 1
dir. Davide Carlini, 2019
Italy, 8 min.
The first chapter of this experimental mid-footage introduces Edam's experience; a man like everyone who is between the sky and the abyss, between doubt and faith and among the endless "Influences of the Dark."
CHESS AND THE STRANGER
dir. Charles Ortiz, 2016
USA, 24 min.
A desperate man encounters a stranger eager to play a chess match but the game becomes a path to something more.
CROWNED AND CONQUERING
dir. Zareh Tjeknavorian, 2019
USA, 12 min.
Shot on 16mm film, "Crowned & Conquering" is inspired by the philosophy of the occultist, ceremonial magician, and writer, Aleister Crowley. The work visualizes the alchemical process of chrysopoeia, the transmutation of the spirit from lead into gold: a cinematic allegory of the gnostic path in sight and sound.
MUSICA DE ESFERAS
dir. by Logan Fry, 2019
USA, 7 min.
A brain scan sequence set to music.
PROPOLIS
dir. Pat Wells, 2018
USA, 3 min.
Monsters reside in all of us for a reason.
Liz and Beaux are a sister and brother, trapped in a closet as punishment by an alcoholic mother, but escape means they must face a far more nefarious world outside the doors of the closet.
IN A FOREIGN TOWN
dir. Michael Shlain, 2019
France, 11 min.
Based on the stories of acclaimed horror author, Thomas Ligotti.
A troubled man recounts a strange childhood journey to a town with no name.
EVE
dir. Marcelo Mottola, 2017
USA, 13 min.
Eve, a young teen, is abducted and hidden away in a new city. She becomes captivated with a foreboding house and a young girl that astonishingly is her spitting image. Seduced by the cryptic house and mysterious girl, Eve is infused with their supernatural powers and readied for battle against the very evil that enslaves her.
ARTIST BURLESQUE
dir. John Bickerton, 2018
USA, 7 min.
This film uses found footage, public domain footage and stock footage to create a surrealist tone poem extending the collage techniques pioneered by Cornell in works like "Rose Hobart."
ALEPH
dir. Jonathan Sirtes-Sharon, 2018
Israel, 5 min.
A writer prolongs his life to write a perfect suicide letter. This is not about death. This is about perfectionism.
STORMS
dir. Joao Pedro Oliveira, 2018
Brazil, 8 min.
A moving meditation on storms. Storms are unpredictable. They move fast and change suddenly. There is rain, static energy, light, noise
and movement. Colors are grey, dark blue white.
Now I am One, 2017
Dir by Gregory Hines
US, 5 minutes