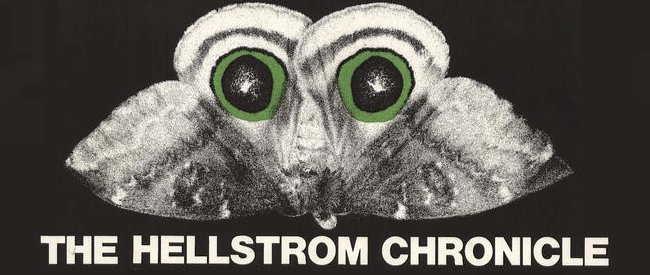 THE HELLSTROM CHRONICLE
Dir. Walon Green, 1971. USA, 90 min.
In English.
THURSDAY, APRIL 20 – 7:30 PM
FRIDAY, APRIL 21 – 10 PM
TUESDAY, APRIL 25 – 7:30 PM
"If any living species is to inherit the earth, it will not be man. We will face competition from a lifeform we arrogantly ignore. We will be overrun, deposed, and succeeded by battalions of mindless soldiers entering the contest with capabilities beyond our imagination. Yes… I'm talking about insects!"
The genres of documentary and science fiction rarely intersect: Documentary captures what is, while science fiction imagines what is not… at least not yet. But it's here where we find THE HELLSTROM CHRONICLE, one of the strangest films to ever win the Oscar for Best Documentary Feature and the perfect dark trip to take on this year's 420.
A sort of ecological horror film, the plot documents the work of an imagined entomologist named Dr. Nils Helstrom. According to the good doctor, unless we open our eyes to the threat of insects, who are mindlessly bent on taking over the world, we will be destroyed. What follows, in stunning 1970s macrophotography, is a parade of sequences that make an argument for the cold brutality of the insect world. As African driver ants consume iguanas whole and locusts destroy fertile farmland, the audience begins to wonder if we shouldn't declare flat-out war on these damn bugs once and for all. A perfect evening for anyone who's ever rolled their eyes at the rose-colored classes of Planet Earth, THE HELLSTROM CHRONICLE is easily the most bizarre nature documentary ever produced.